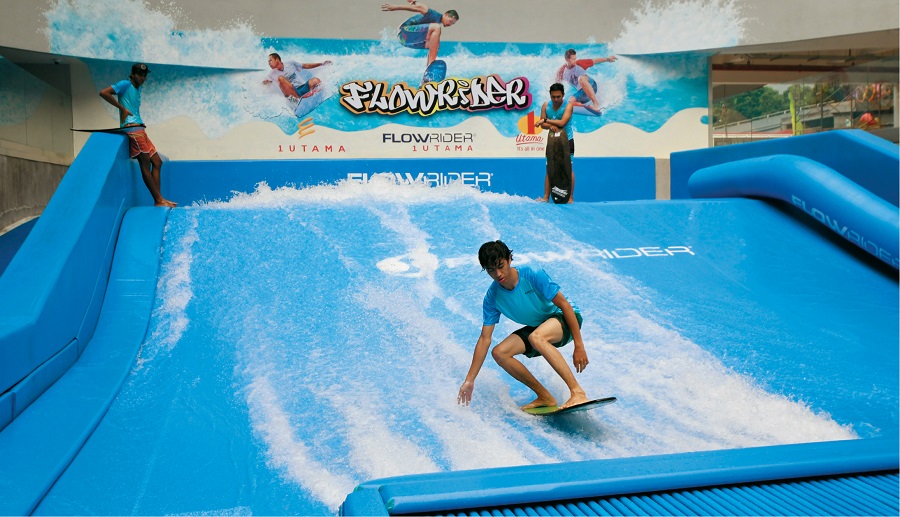 While the news of the oversupply of malls in the Klang Valley has been talked about to death and the fierce competition to attract visitors is no longer foreign, there are some malls that are thronged all day and all night long. Take 1 Utama Shopping Centre (1 Utama), for instance. It is so popular that sometimes it takes more than half an hour to get a parking space during weekends or public holidays.
1 Utama is one of the largest malls in the world. It opened in 1995 and expanded in 2003 to what is called the new wing of 1 Utama. In 2011, the old wing was renovated and refurbished. Currently, 1 Utama attracts an average footfall of 32.5 million annually. The current ongoing extension known as 1 Utama E is expected to increase footfalls by a further 2.63 million annually.
More recently on Feb 1, a 35m pedestrian link that directly connects the Bandar Utama Mass Rapid Transit Station to the mall was completed and opened to the public.
Back when it first opened its doors, the way the mall operated was way different from today. 1 Utama Shopping Centre Sdn Bhd director Tan Sri Teo Chiang Kok shares with EdgeProp.my that the mall has certainly evolved, thanks to its clientele which has become very much more sophisticated and who have soaring expectations.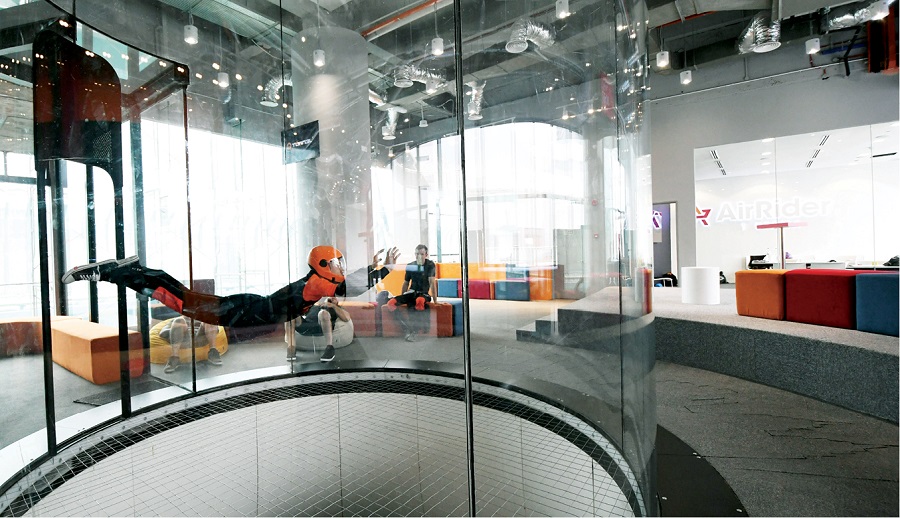 So, why are some malls so popular and what does it take to remain popular? Here are some tips from Teo.
1. Fresh tenants and attractions add excitement
"We always have got to be ahead of the curve — so to speak. Brands come and go and tastes change. You need to make sure the correct tenants come in at the right place and the right time.
"People nowadays come into the mall not just to shop, but as an outing. And we want 1 Utama to be a place for outings with family and friends.
"Some people come to the mall to do active sports, to have a good meal or to shop. For those into sports, we have an array of choices and activities such as rock climbing, batting cages and diving pool," Teo offers.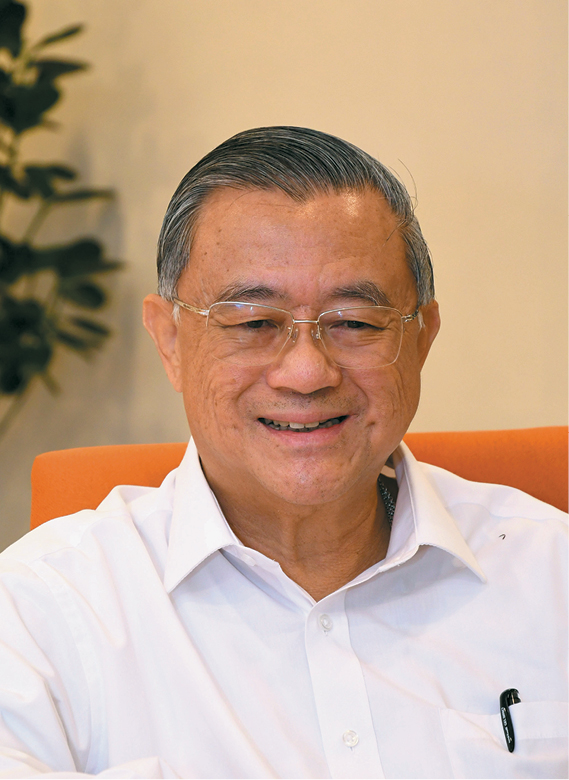 Expanding on its "active sports" attractions, the mall recently launched FlowRider, a simulated wave generator featuring sheet wave technology designed in the US for flowboarding, bodyboarding and surfing; it also unveiled AirRider, an indoor skydiving wind tunnel for simulated sky diving.
The two activity centres are part of the first phase of 1 Utama E, the newest extension to the mall which adds an additional 600,000 sq ft of gross built-up area to the mall's existing 6 million sq ft.
2. Find a niche
"There are so many malls in Malaysia now, so each mall needs to find its own niche. We have always positioned ourselves as a family mall where everyone in the family —father, mother and kids of all ages — has something to do at the mall. It is always our hope for the family that they will come to the mall like how they congregate in the town centre during the 1930s and 1940s. They can come to 1 Utama together and go on to do their own activities and then come back together for a meal," says Teo, adding that the company is looking at keeping a family in the mall for at least four hours at a time.
"It is true that when the wife shops, the husband will look for other things to do. We provide benches for people to wait, and fortunately we have mobile technology to keep us occupied. In fact, we have been providing free WiFi services for more than 20 years," he added.
3. Embracing e-commerce and technology
1 Utama has a mobile application that notifies customers on the latest events and promotions at the mall and, recognising the paradigm shift towards online shopping, it has also introduced a shopping platform — oneshop.com.my — where purchasers can pick or buy their products online and collect them from the physical store at 1 Utama.
"We have received very favourable response for our online shopping platform that we launched last year. We also constantly reach out to our customers via our social media platforms about our latest happenings," says Teo, adding that shoppers can also sign up for the ONECARD loyalty card.
4. Keeping green
1 Utama has also long adopted green measures to keep operations as environmentally friendly as possible.
"One of them is a thermo storage system, which makes ice water at night when electricity is abundant. We utilise the idling capacity so we don't have to run the air-con chiller during the day. Because our mall is full of people, we want to make sure the environment that they are in is healthy and clean. We regularly pump out all the air in our mall twice a week at 3am where the air is the coolest and replace it with fresh air. We are also one of the earliest adopters of rainwater harvesting to cool the towers, for gardening and for the toilet. We save about 35% of chlorinated water just by doing that," shared Teo.
Moving forward, 1 Utama looks to grow in strength and be a one-stop mall for visitors to shop, play and dine. "We want to go beyond the conventional and transform 1 Utama to be more than just a mall," Teo concludes.
This story first appeared in EdgeProp.my pullout on Feb 23, 2018. Download EdgeProp.my pullout here for free.