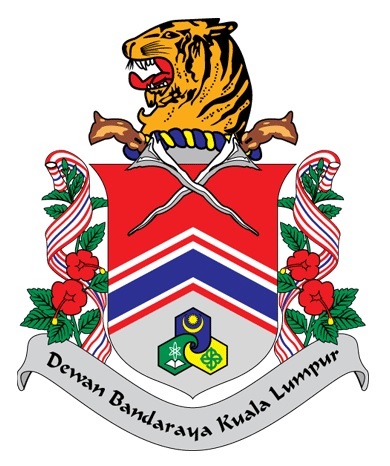 PETALING JAYA (Feb 26): Those renting reserved parking bays in front of their building premises are reminded that these bays are only reserved during working hours — and the local council will take action against those who fail to comply with the stipulated time, warned Kuala Lumpur City Hall (DBKL).
Economic Planning and Development Department director Azmi Abdul Hamid told The Malay Mail Online that the bays – which are painted with red lines instead of the typical yellow — are only rented to these businesses from 7.30am to 6pm on Mondays to Saturdays.
These bays are open to the public after 6pm daily, on Sundays and public holidays, he added.
Azmi explained that the lots were rented out under strict conditions by DBKL, depending on the nature of the businesses — for instance, to banks for security vehicles, and clinics for medical emergencies.
"It is not supposed to be an individual's designated parking for their private convenience," he said.
According to him, DBKL has received many complaints from the public about the bays being locked with poles outside of the stipulated hours.
However, as the regulation had not been enforced previously, DBKL will first send out notices to all car park tenants to remind them of the valid times.
This will be followed by warnings, and finally DBKL will not renew their tenure which ends after three months.
"There will never be enough parking and the idea is to not create more available parking so people will take public transport. But for this, we have to ensure there is fair enforcement," he told The Malay Mail Online.
Acknowledging concerns by tenants who lock up their bays after hours to prevent the bays from being occupied during the next business day, he said these vehicles would be towed away; nevertheless, he stressed that tenants must obey the law.
Moreover, continuous enforcement will also be done to ensure that the bays are not blocked, he added.
According to him, several tenants have been fined RM500 by DBKL under the Street, Drainage and Building Act 1974 for obstruction.
Azmi said DBKL is in talks with Yayasan Wilayah Persekutuan who has been managing the city's parking on its behalf since 2016.
The foundation had partnered Vista Summerose Sdn Bhd on City Car Park System, which facilitates enforcement and collection of parking fees.
Azmi said there are currently 3,883 parking bays in the city that are being leased out, with those in the central business district leased out for RM400 per month while those outside the city centre are leased out at between RM215 and RM240 per month.