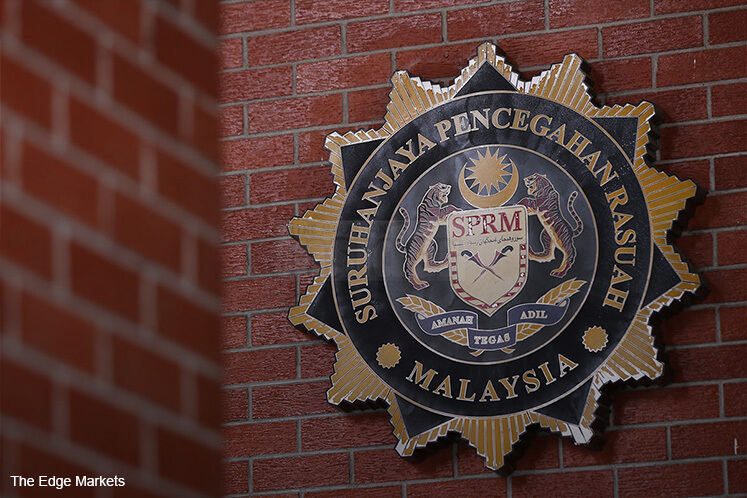 PETALING (Feb 28): The Malaysian Anti-Corruption Commission (MACC) has detained a 37-year-old businessman on suspicion of accepting a bribe of RM19 million to close investigations into the RM6.3 billion Penang infrastructure project entailing an undersea tunnel and three highways, reported Bernama.
The suspect was believed to have accepted the money from a company after claiming he was able to "settle" the case, a source told the news wire.
The company had allegedly paid the sum in stages in July and August last year.
"MACC is conducting investigations into the feasibility studies of the mega project in Penang, and the suspect is believed to have convinced a company that he can get the probe shut down and 'settled'.
"The first RM2 million was paid in July last year at the suspect's house," the source told Bernama.
A second payment of RM15 million was also made in July, followed by the remaining sum in August last year.
"The suspect was detained at the MACC headquarters in Putrajaya at 3.48pm after he was called to give a statement relating to the case."
MACC senior director of investigations Simi Abd Ghani confirmed the arrest when contacted by Bernama.
"The suspect will be brought to the Putrajaya court tomorrow [today] for a remand application."