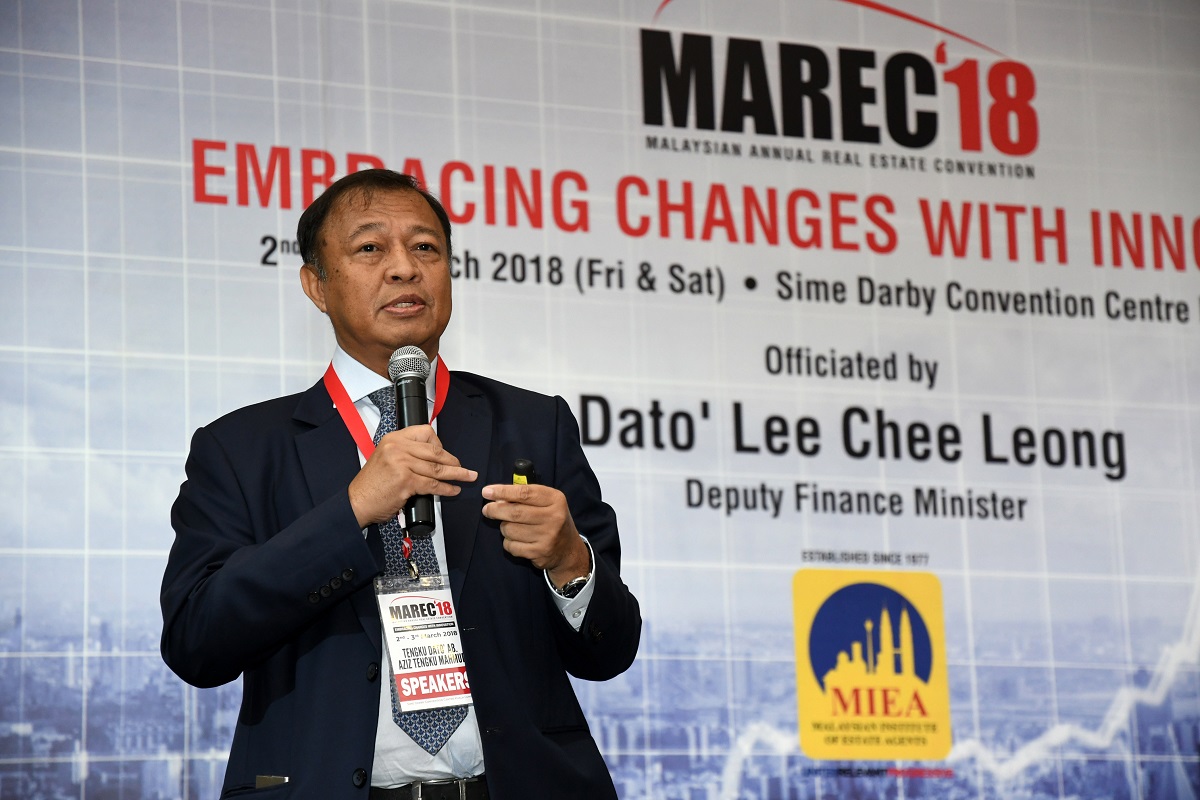 KUALA LUMPUR (March 2): PNB Merdeka Ventures Sdn Bhd CEO Tengku Datuk Ab. Aziz Tengku Mahmud is not overly concerned about the take-up of space in Merdeka PNB 118 despite an oversupply of office space in the market.
"We have a total of 83 floors, and at least half of it will be taken by PNB, and as we announced earlier, another 17 floors will be taken by the hotel. So what is remaining I think the market should be able to absorb," Aziz told EdgeProp.my at the sidelines of the Malaysian Annual Real Estate Convention (MAREC '18).
* MIEA urges public to deal with registered agents
* Real estate agencies should consider multi-level marketing formula for commissions
* Real estate agents urged to use proptech to offer better services to clients
* Rehda: Malaysia's property industry must tap into big data
* PropTech 2.0 may just change everything about the real estate industry
He said the company has begun to talk to potential tenants, both local and from overseas.
"We have just begun talking to them. But you know, it takes some time for tenants to make their decision. It is still in a very preliminary process. However, I'm very confident to secure enough tenants," he said.
He added that as Merdeka PNB 118 is unique, the current office oversupply situation and more incoming supply will not significantly impact the tenant search.
"We have put enough characteristics into Merdeka PNB 118. It is the next building landmark of Malaysia. It is a green building. It has great connectivity. It is a Grade A+ building. All these strengths differentiate Merdeka PNB 118 from the others," Aziz shared.
He is also not worried about leasing asking price when asked about the range of asking rental per month.
"Given to our uniqueness, it should be okay. However, it is too soon to reveal the asking rent. We are unique and we are the only one in the market. I'm not worried about the rent not being competitive enough in the market," Aziz concluded.
Formerly known as KL118, Merdeka PNB 118 is being developed by Samsung C&T Corp UEM Construction JV Sdn Bhd, a joint-venture company between UEM Group Bhd and South Korea's Samsung C&T Corp.
The project has an estimated GDV of RM6 billion and is expected to be completed by 2019.