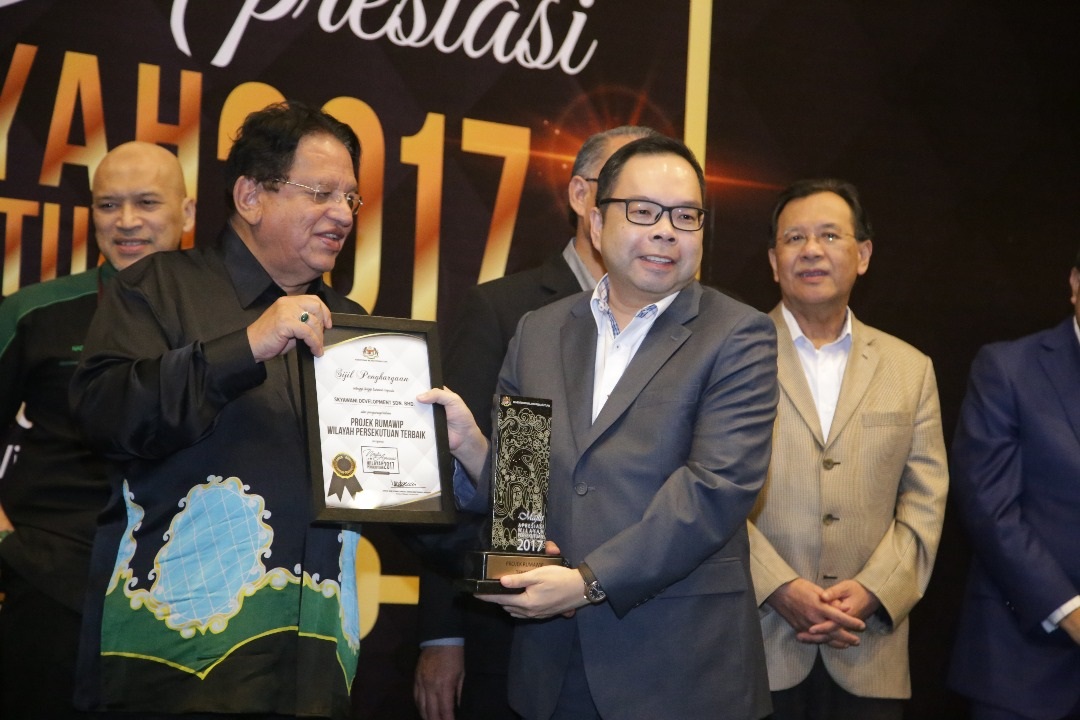 PETALING JAYA (March 7): SkyAwani by SkyWorld Development Group was awarded the Best RUMAWIP Project by the Ministry of Federal Territories recently, it said in a statement.
The award presentation event was held at Dewan Siantan in Putrajaya and a total of 13 awards were presented by the Federal Territories Ministry in appreciation for the outstanding services and contributions by enterprises in Malaysia.
"This accolade is strong proof of SkyWorld's ongoing endeavour in delivering a good mix of projects centred around our three main strengths, namely value creation, integrated sky living experience and innovative concepts and design," said SkyWorld founder and group managing director Datuk Ng Thien Phing.
"We understand homeownership is challenging for most urbanites and aligned with our corporate social responsibility commitment, we aim to provide homes that are not only at an affordable price but also come with extensive condo facilities and quality workmanship. All SkyAwani homes are in compliance with QLASSIC standards set by the Construction Industry Development Board Malaysia."
So far, SkyWorld has successfully launched 1,934 affordable homes under its Awani 1 and 2 developments, and both are fully sold.
The first phase of their Awani homes is targeted to be handed over in the second half of this year.
SkyWorld will unveil a further 1,905 units of affordable homes in their SkyAwani 3 project at Setapak, Kuala Lumpur.