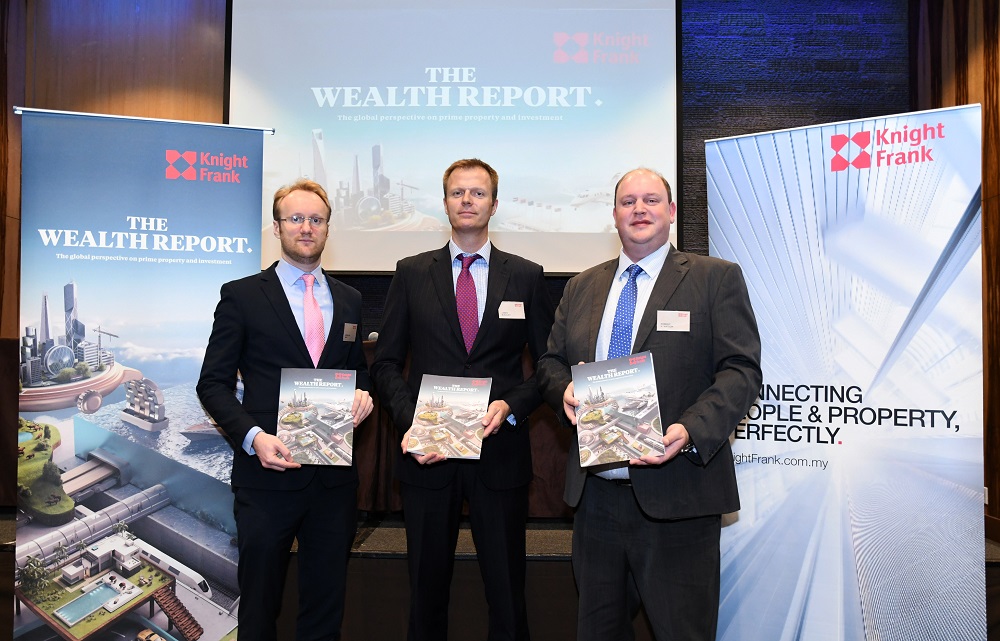 KUALA LUMPUR (April 5): About 43% of Malaysian ultra-high-net-worth individuals (UHNWIs) plan to invest in properties abroad — higher than the global average of 34% — in the next few years, said property consultancy firm Knight Frank.
Their proposed acquisitions — which exclude a primary residence or a second home — are mainly located in Australia, Singapore and the UK, the firm said in "The Wealth Report 2018" launched yesterday.
* KL luxury home values drop 0.7% in PIRI 100 for 2017
* Malaysia's super rich own the most homes in Asia Pacific
"Malaysian investors are increasingly looking at investing in matured markets including the UK, Australia and Singapore. Not only that, aside from the traditional property sectors — such as residential, office, retail and hotel — purpose-built student accommodation, which is unheard of during the past, is seeing investors," said Knight Frank Malaysia executive director of capital markets James Buckley.
"Malaysians are very familiar [with] investing in real estate and are also looking at diversifying [their investments] outside the country.
"Student accommodation over the last five years has been the star of the UK property, consistently delivering the UK's highest property rental yields. An increasing number of students and a structural under-supply have driven growth rate and occupancy," he explained.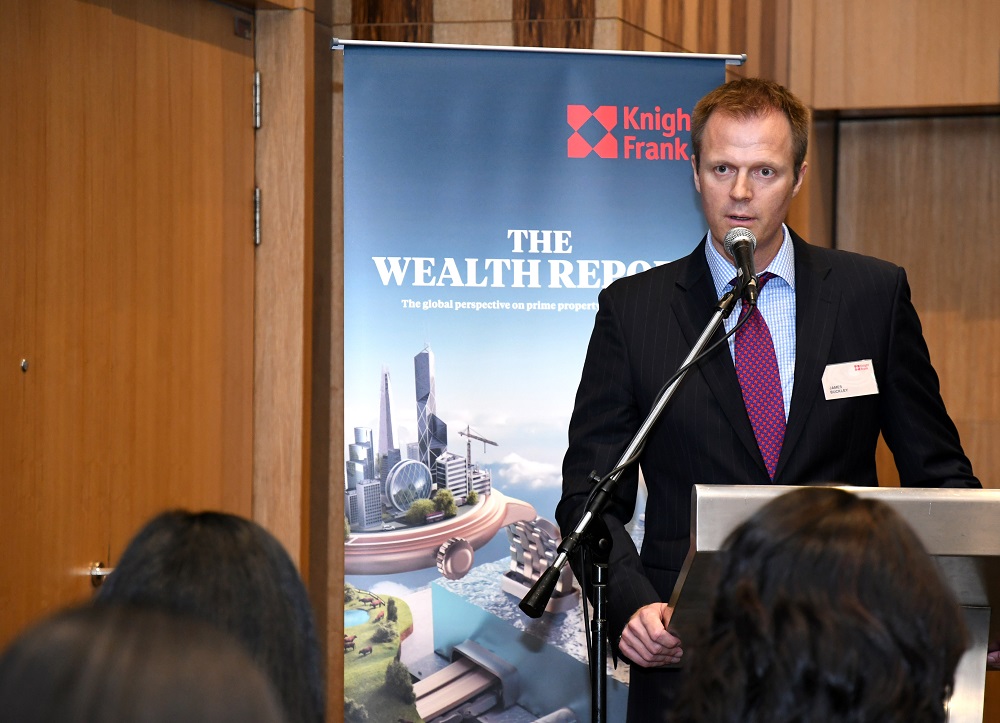 When asked if the ongoing process of the UK exiting the European Union — Brexit — poses any concerns to investors in the UK, Knight Frank Malaysia international project marketing associate director Dominic Heaton-Watson noted that investors are becoming more realistic by taking a long-term approach.
"Education will always remain as a key driver [to the UK market] and it remains strong. Education is also less correlated to the health of the general economy, which investors are attracted to," he said.
Meanwhile, 45% of Malaysia's wealthiest people are thinking of buying an investment property locally, which is slightly higher than the global average of 43%, according to the report, which featured findings from the Attitudes Survey 2018 that shows what are the factors affecting the investment and lifestyle decisions of wealthy individuals annually based on responses from 541 top bankers and wealth advisers.
In the survey, respondents said 56% of their clients have increased their property investments, compared with 62% who increased their exposure to equities.
Overall, UHNWIs in Asia named the UK, the US and Singapore as their three favourite overseas destinations for new homes in 2018.
Meanwhile, the new City Wealth Index — which identifies cities that matter to the ultra-wealthy by analysing four measures of current wealth, investment, lifestyle and economic performance — saw New York emerging as the top city with the highest marks across all categories, overtaking London as last year's top city.
London places second this year, followed by San Francisco and Los Angeles.
Super-cities such as London and New York remain compelling for investors, thanks to their transparency, liquidity, language, law, best-in-class advisers and current stability, which give them confidence.
"Asian cities took three of the top 10 spots in the City Wealth Index. Singapore's standout ranking is a reflection of its strong performance across all criteria, with an especially impressive showing in lifestyle, which is considered increasingly important in the world's international community. Tokyo and Hong Kong, the other Asian hubs that made the top grouping, underlined their status as cities attracting attention from the world's wealthy, with notable attention continuing to come from mainland China investors," said Knight Frank Asia-Pacific head of research Nicholas Holt.
The report defined UHNWIs as those with a personal net worth of over US$50 million (RM193 million) or more in net assets.