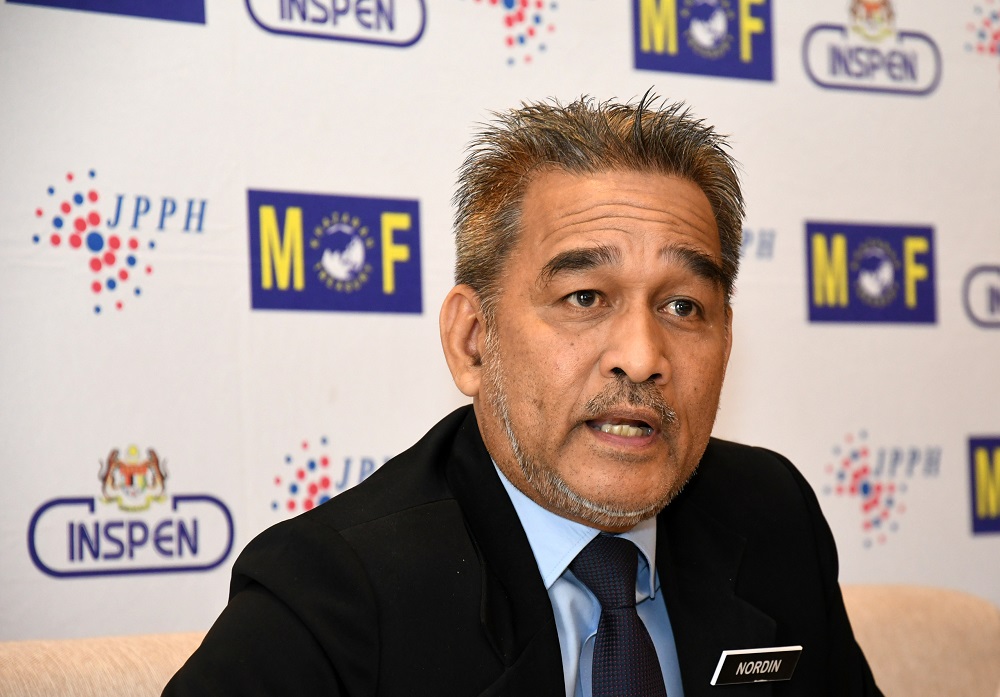 KAJANG (April 17): The Valuation and Property Services Department (JPPH) under the Ministry of Finance has launched the Unsold Property Enquiry System Malaysia (UPESM) to help homebuyers make more informed decisions.
JPPH director general Nordin Daharom said UPESM is a collaboration in data collection between the Ministry of Urban Wellbeing, Housing and Local Government; Inland Revenue Board (LHDN); and the Director-General Department of Land and Mines Office.
* JPPH: Residential overhang increases, transaction volume drops
* JPPH: Still a challenging retail market
* Penang residential overhang more than doubles in 2017
* Office sector improves marginally in 2017
* Supply of new hotels on the rise in Malaysia
"The system would display the total amount of unsold properties and their prices based on their respective local council zonings. This in-depth data selling system will enable the public to purchase data online, without having to be physically present in JPPH offices.
"Our data usually is in the textual [and physical] format, and we have been seeing demand for digital format. With the system, anyone can access the data, not just homebuyers but property developers as well, before they plan to develop anything new.
"So, if the data shows that there is a glut or oversupply in a certain area, why would a developer still want to venture into that area? We empower them [property developers] with knowledge for better planning," he told reporters after the launch of UPESM in conjunction with the release of the "Malaysian Property Market Report 2017" today.
It is hoped that with UPESM, the number of overhang units will be reduced but there is no specific target, added Nordin.
According to the report, the amount of overhang homes has grown by 67.2% to 24,738 units while value grew even higher at 82.8% to RM15.64 billion in 2017.
Commenting on the outlook for the Malaysian property market, Nordin acknowledged that it is still a soft market but "it will make a comeback" due to strong economic fundamentals of the country.
"Our gross domestic product (GDP) in 2017 has achieved a 5.9% growth rate. Although, there are declines in overall property transactions, the decline is not as bad as 2015, whereby the declines [in 2015] were in double digits.
"Also, if we compare the transaction data of January and February 2018 with the same period in 2017, there is a marginal growth in the range of 4%. So, this shows that the property market is in recovery," he said.
Overall, the Malaysian property sector has recorded 311,824 transactions worth RM139.84 billion in 2017, down 2.7% and 3.8% in volume and value, respectively, when compared to 2016. The overall property sector continues to be supported by residential properties (62.4%) followed by agriculture properties (22.5%).
Meanwhile, JPPH said house prices have continued to record a steady increase, where the Malaysian House Price (MHPI) stood at 187.4 points, up by 6.5% against 2016.
Prices in four major states moved in tandem with price increments, led by Selangor and Kuala Lumpur, which saw their house price increased by 7.6% and 7.3%.
In terms of property type, the main driver of MHPI was the terraced homes, which recorded the highest price increment among the three other house types: semi-detached homes, detached homes and flats/apartments/condominiums.