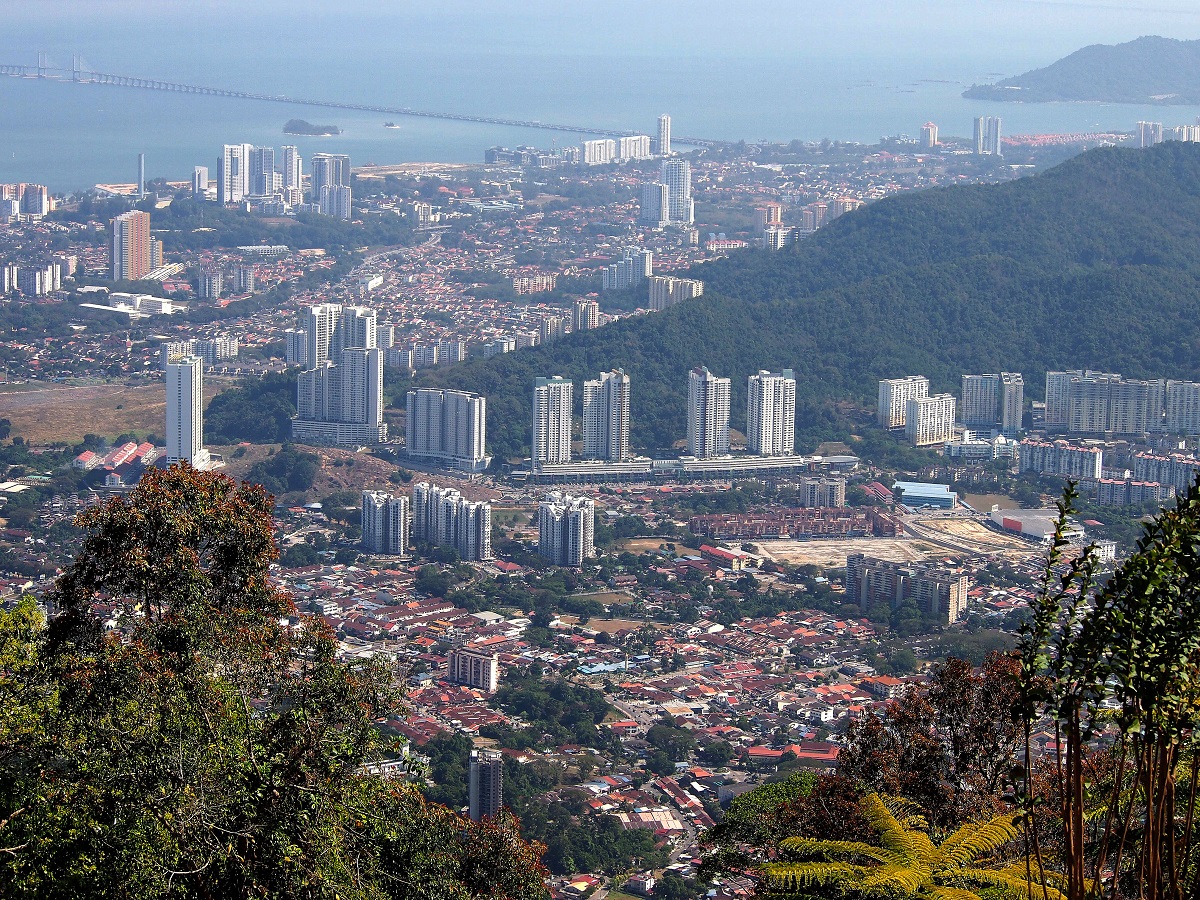 PETALING JAYA (April 17): The residential overhang in Penang (pictured) more than doubled to 3,916 units worth RM3.82 billion in 2017 from 1,896 units worth RM1.47 billion in 2016, the Valuation and Property Services Department (JPPH) said in a report.
* JPPH: Residential overhang increases, transaction volume drops
* Unsold Property Enquiry System Malaysia launched
* JPPH: Still a challenging retail market
* Office sector improves marginally in 2017
* Supply of new hotels on the rise in Malaysia

In its "Malaysian Property Market Report 2017", JPPH said the majority of residential overhangs in the state were condominiums and apartments priced at above RM500,000 per unit.
Overhang units are defined as completed properties that remain unsold at least nine months after completion.
"Similarly, the unsold [units] under construction recorded a 13.9% increase with 9,249 units (2016: 8,119 units). The unsold not constructed [units], however, decreased significantly by 97.3% to 80 units in 2017 (2016: 2,918 units)," said the report.
The primary market recorded fewer new launches with 3,879 units in 2017, down by 31.3% against 5,646 units in 2016.
Sales performance for the new launches last year – of which condominiums and apartments accounted for 65% – was promising at 39%.
As at end-2017, there were 497,396 existing residential units with another 44,046 units of incoming supply and 24,597 units in planned supply.
The industrial sub-sector also observed a higher number of overhang units.
According to the report, there were 110 overhang units worth RM178.85 million recorded in 2017, an increase of 22.2% in volume and 36.6% in value against 2016.
On the other hand, the overhang situation in the shop segment has improved significantly.
There were 90 units worth RM50.17 million recorded last year compared with 208 units worth RM151.12 million in 2016, a drop of 56.7% in volume and 66.8% in value.
Similarly, the performance of shopping complexes in the state improved with an average occupancy rate of 72.6%, higher than 69.9% recorded in 2016.
"The annual take-up was positive at 72,356 sq m, attributed to the high take-up in the newly completed Design Village Outlet Mall in Batu Kawan," noted the report.
Overall, Penang's property market performance softened further in 2017.
Total property transactions were down by 9.6% year-on-year to 16,592 while value climbed 8.6% to RM10.39 billion.
Market activity across all sub-sectors recorded downtrend except for industrial (+2%).
The commercial sub-sector led the decrease by 20.8%, followed by development land (-12.6%), and the residential (-8.7%) and agriculture (-5.6%) sub-sectors.
In terms of value, all sub-sectors trended upward with the exception of commercial (-11.9%) and industrial (-25.4%).
"The future outlook for the state's property market is expected to be promising, supported by the on-going and upcoming projects. Infrastructure for transportation continues to be one of the key development agendas for Penang Island," said the report.