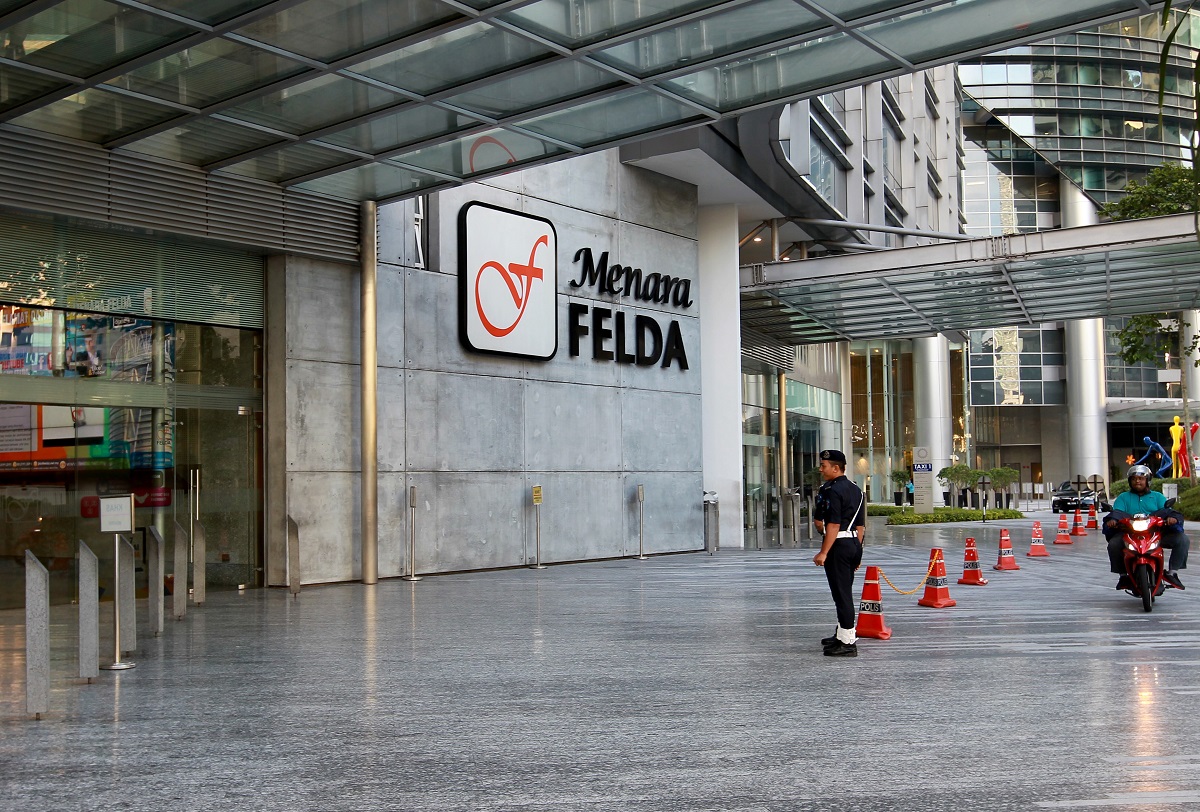 KUALA LUMPUR: Investigations into the Kuala Lumpur Vertical City (KLVC) development are being held up by uncertainties about project owner Federal Land Development Authority's (Felda) board of directors, according to sources, following the change in government after the May 9 national polls.
It is learnt that the special committee established by Felda and Synergy Promenade Sdn Bhd (SPSB) in January this year that was tasked with negotiating better terms for the development agreement between the two parties has halted operations as it is awaiting direction from Felda's board.
"The committee has gotten as far as getting valuation of the land, but it hasn't been able to present it to the board [of Felda] since they have not met for the last two to three months," a source close to the matter told The Edge Financial Daily.
It is still unclear who will replace Tan Sri Shahrir Abdul Samad as chairman of Felda after he resigned from his position on May 14. It is also not known whether there will be any more changes to Felda's board after the prime minister announced that "political appointees" would be removed from the civil service.
Apart from Shahrir, an Umno politician who lost his seat as the member of parliament of Johor Baru in the recent general election, Felda's 10-member board currently comprises three other political appointees from Umno.
They are Pahang state assemblyman Datuk Abu Bakar Harun, Perak state assemblyman Datuk Mohd Khusairi Abdul Talib, and Selangor state assemblyman Datuk Mohd Isa Abu Kasim. Abu Bakar also represents Felda on the board of Felda Global Ventures Holdings Bhd (FGV), where he was appointed non-independent and non-executive director in July 2017.
Meanwhile, the special committee Felda and SPSB established on Jan 15, 2018 includes Felda board member Datuk Dr Yusof Ismail, who represents the finance ministry, as well as representatives of the Prime Minister's Department (PMD) Datuk Nik Azman Nik Abdul Majid and Datuk Zainal Abidin.
"There was talk about Felda being transferred to the ministry of economic affairs [from the PMD] but the board has not received any confirmation of that," the source said.
SPSB was dragged into the limelight in December 2017 after a local news outlet reported that Felda stood to lose some RM270 million worth of land measuring 16.06 acres (6.5ha) along Jalan Semarak here following a "dubious deal" in 2015.
SPSB had, between Dec 6, 2015 and Nov 7, 2016, signed land transfer agreements with Felda, approved by Felda's former chairman Tan Sri Isa Samad, who left Felda in early January 2017 after his contract was not renewed.
This followed the signing of a master development agreement on June 2, 2014 with Felda's investment arm, Felda Investment Corp Sdn Bhd, to develop the KLVC, a project featuring seven towers including Felda's KLVC Tower 1A, on 24 plots of land.
SPSB later returned all plots of land involved to Felda on Jan 15 along with all documents related to land parcels alienated to the developer, at no cost.
This was before PMD's Razali Ibrahim said in Parliament in April that the Malaysian Anti-Corruption Commission had found no elements of corruption in the deal.
Subsequently, last Monday, SPSB announced it was filing a suit against Shahrir for allegedly tarnishing its image with remarks made in his capacity as Felda chairman.
"This is a defamation and malicious falsehood case against Shahrir because there was certain misrepresentation of facts he made in public in the recovery of the land that tarnished the company's reputation in the business world," SPNB's lawyer Mohamed Reza Rahim told reporters at the time.
The construction and development company is also seeking an injunction against Shahrir from repeating defamatory statements and a written apology published in five national publications.
This article first appeared in The Edge Financial Daily, on June 13, 2018.
For more stories, download EdgeProp.my pullout here for free.