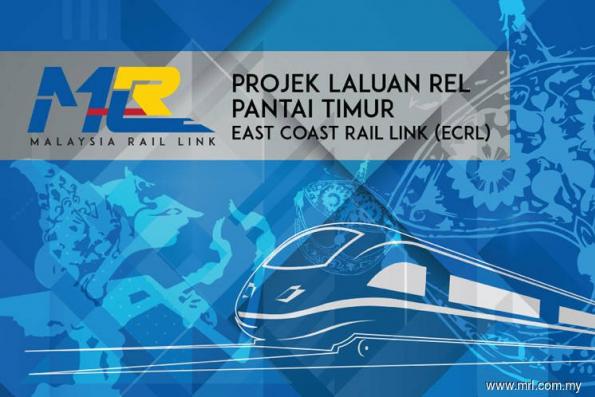 PETALING JAYA (June 19): People from the East Coast are still hopeful that the East Coast Rail Link (ECRL) project will go on as scheduled, reported Bernama.
The news agency interviewed several people who noted that the ECRL would help to ease time and cost for people travelling to and from the East Coast.
A single parent named Suraya Omar said she hoped the government will consider the plight of the people from the East Coast.
"Right now I am travelling back and forth by car, accompanied by an employee, to visit my three children who are being looked after by my sibling. I travel back almost every week," she said, adding that she could not afford to buy a flight ticket from Subang Jaya to Kelantan.
Mohd Faris Azmi, hailing from Pasir Puteh, concurred, saying that the ECRL project will be convenient as well as cut travel time compared with driving on the road.
"I can relax and sit back and enjoy the journey all the way back to my destination. For those working like me, we only get to take in the sights and destress ourselves on journeys like this.
"It saves time, money, energy and will create many business opportunities especially for Kelantanese who like to do business," he said.
Tertiary student Fatin Syahirah Mohd Yusri added that with the rail link project, the number of cars on the road during festive seasons would decrease, thereby reducing the number of long-distance driving accidents.
"With the ECRL, the percentage of accidents will definitely decrease. Right now, public awareness of the dangers of long-distance driving in Malaysia is still low.
"On average, people want to go home and get to their destination quickly," she said.
Scheduled to be completed in 2024, the rail link would connect Port Klang in Selangor to Pengkalan Kubor in Kelantan, cutting across Pahang and Terengganu.