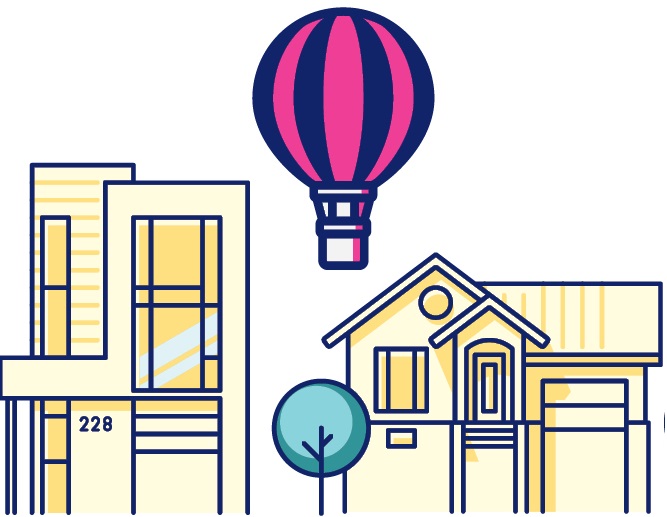 In cities such as Kuala Lumpur where land cost is rising, space comes at a premium, leading to smaller homes being built. Whether one likes it or not, the small homes trend is a given within cities.
And as homes become smaller especially in city centres, urban homeowners tend to look at ways to make their homes look more spacious through interior design.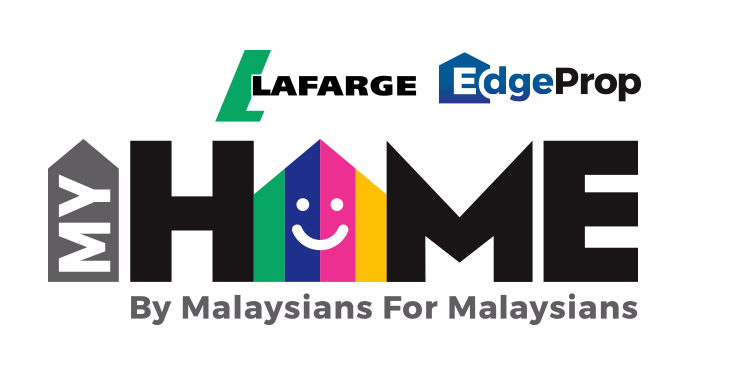 In the six-week-long Lafarge-EdgeProp MYHOME survey, which received close to 14,000 respondents, it was found that more than half of the respondents (51.9%) chose spacious interior as among the top three most important aspects of a home that Malaysian homebuyers want, along with good ventilation (65.6%) and security (63.5%).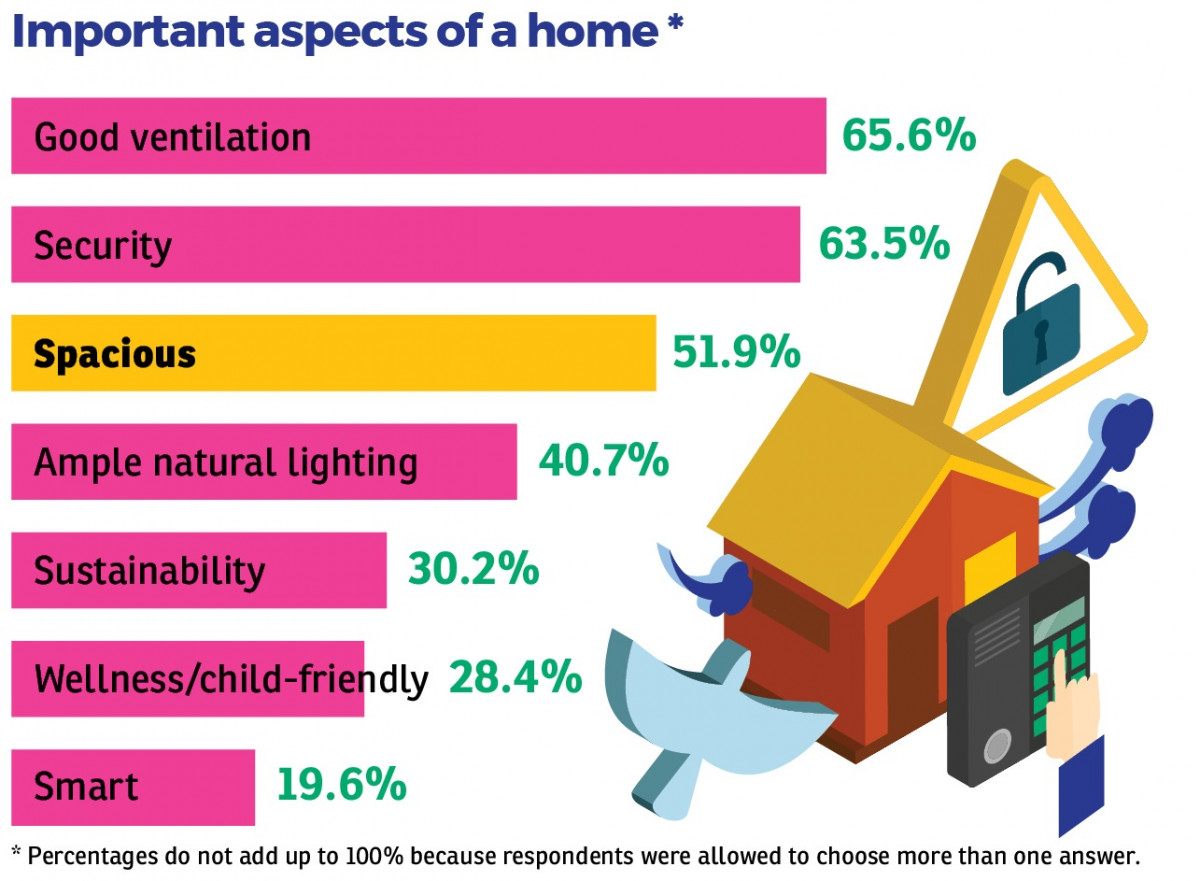 Furthermore, according to the survey, most Malaysians want homes of 1,000 sq ft and above. A majority of respondents (45.5%) wanted a home with built-ups ranging between 1,000 sq ft and 1,999 sq ft while 33.2% prefer larger built-ups of above 2,000 sq ft.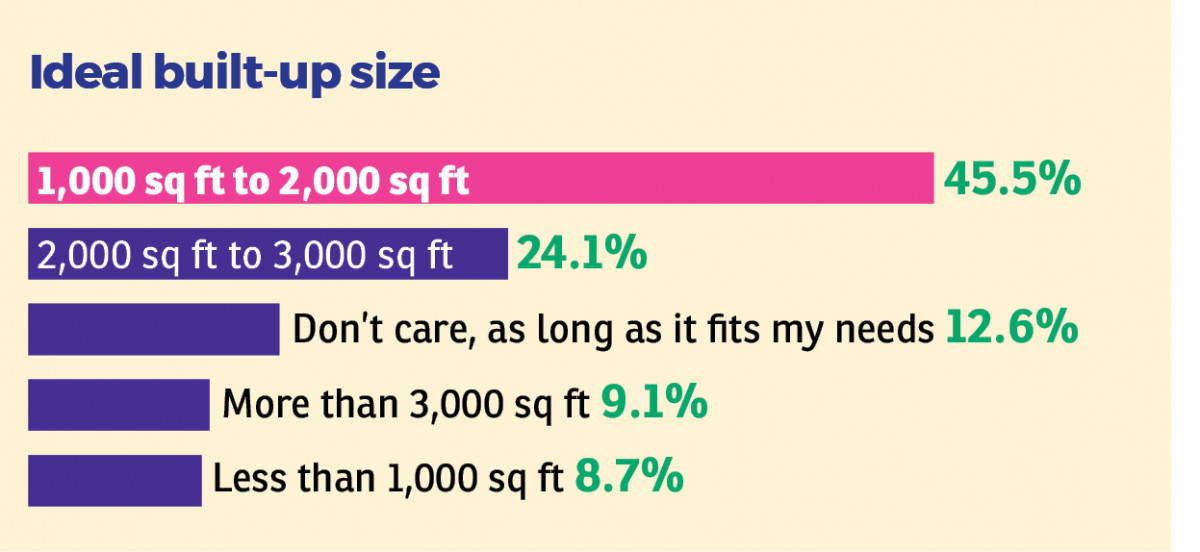 According to Malaysian Institute of Interior Designers president Chris Yap, even though our homes are getting smaller, good interior design and creativity in space utilisation could still make our homes look more spacious.
"For small homes of less than 800 sq ft, owners could create the effect of spaciousness in the living room and bedrooms by breaking down barriers separating the different spaces for a more open layout," he tells EdgeProp.my.
For instance, one could open up more space visually by keeping barriers minimal between the living room, kitchen and dining area. A mix of these three areas can provide a sense of spaciousness.
The use of storage cabinets as well as the choice of bright wall colours also help to make a room look airier and bigger than it is.
Besides this, the popular minimalist design style which gives no room for clutter and fussy decor could also be a good way to make the interior look bright and neat.
Yap adds that the minimalist concept has some obvious traits. These characteristics are seen in common repetitive elements used throughout the spaces, uniformity in finishes and colours, the light elements, consistent feel within the spaces as well as non-adherence to any particular period or style.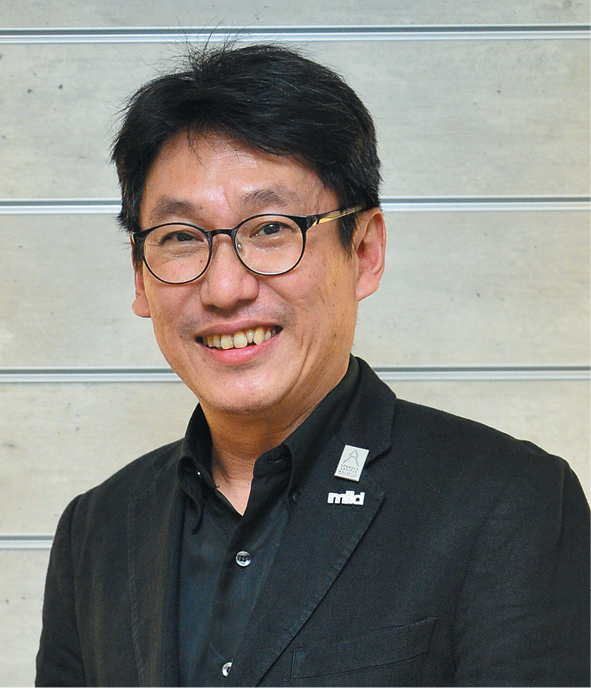 "Minimalism is actually a translation of a way of life into an environment which is fuss-free yet comfortable and functions effectively," he offers.
In designing a minimalist style home, Yap advises that "it is best to keep it simple".
The earthy, natural look
Another interesting finding from the survey was the fondness for an "earthy and natural" ambience for our home interiors.
As many as 45.7% of respondents gave the thumbs up for the earthy/natural look. The next top choice was for a bright ambience (24.7%), followed by colourful/contrasting (10.1%).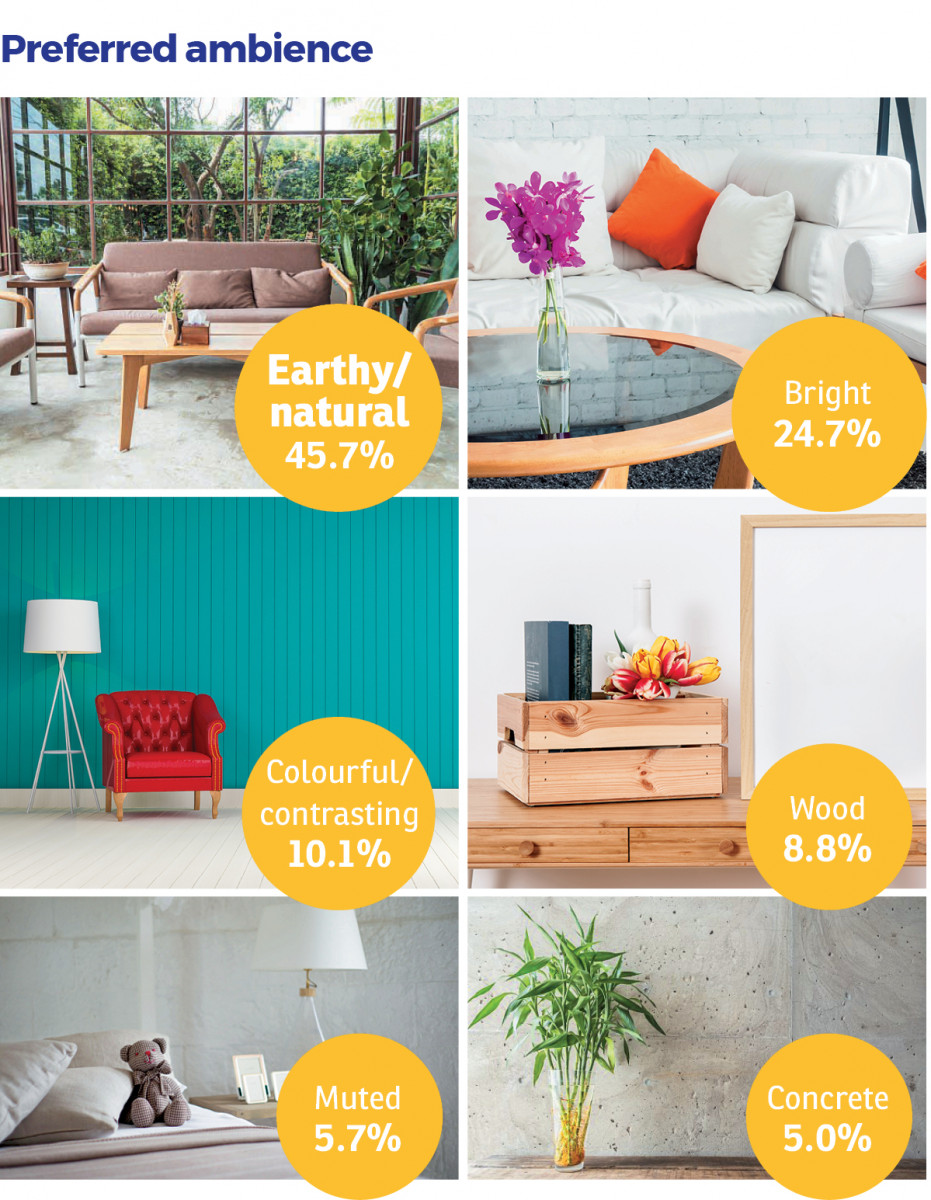 The choice of floor finishes also reflected the preference for the earthy, natural look as over half of the respondents selected wood (58%) and marble (55.7%) as their top choices of materials for floor finishes. These were followed by tiles (36.9%), granite (29.4%) and carpet (11.4%).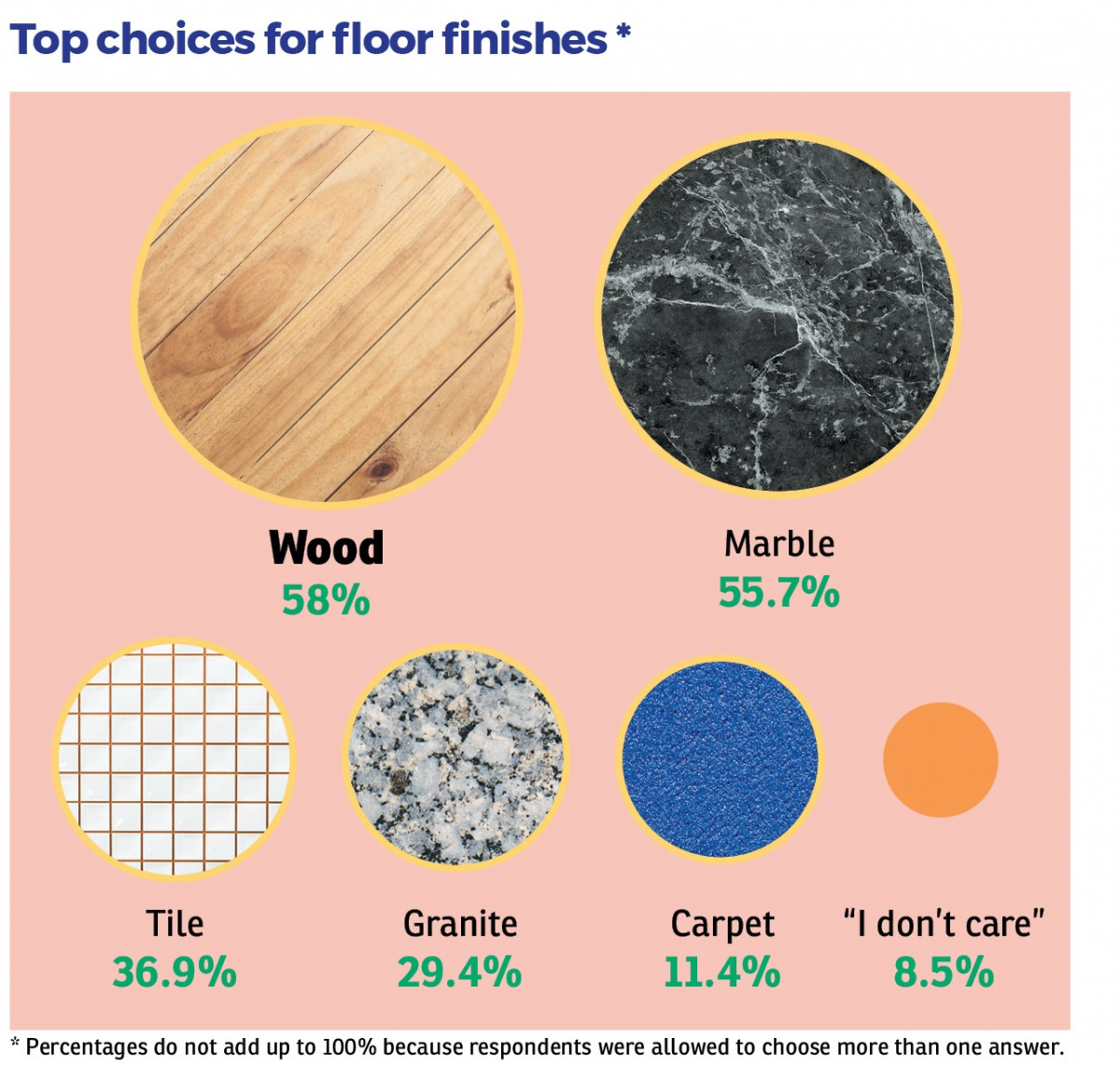 However, 8.5% of respondents said they did not care about the floor finishes as they did not believe it would impact the liveability of the house.
According to Yap, based on the ideal home interiors gleaned from the survey, the current popular rustic industrial design trend could be adopted for both large and small spaces.
The survey was part of the Lafarge-EdgeProp MYHOME initiative organised by Lafarge Malaysia and EdgeProp.my. It sought to find out what the ideal home of the majority of Malaysians looks like, as it will form the basis for the design of homes to be built by the country's top property developer S P Setia Bhd.
Meanwhile, Lafarge Malaysia Bhd president and CEO Mario Gross opines that a minimalist design requires the usage of good-quality and durable materials to create a sustainable home.
Although many might associate minimalist design or earthy and natural design with the generous use of wood finishes, Gross stresses that concrete — a material that is durable and versatile — is highly suitable as well.
"Concrete nowadays is no longer just grey; not all concrete is created equal. For instance, Lafarge's Artevia — an innovative decorative concrete — offers a variety of designs, textures, finishing and colours to meet various design needs," he says.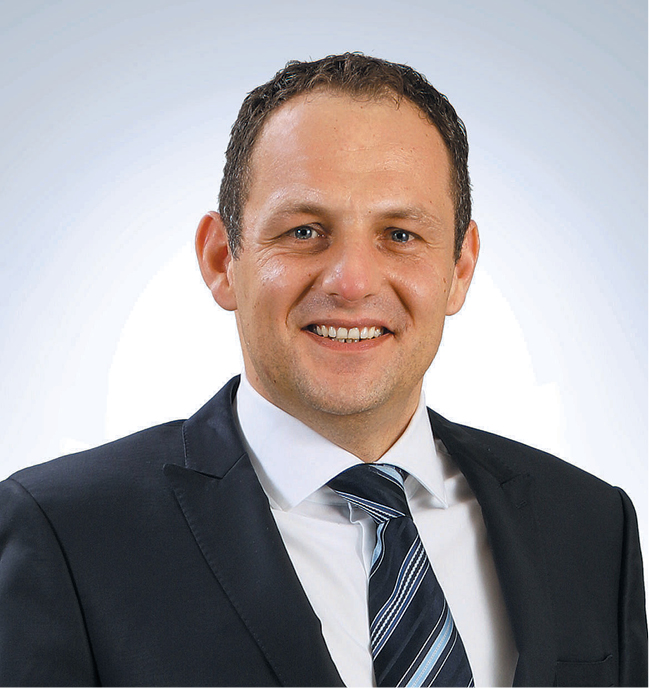 Besides this, Agila, Lafarge's self-compacting and self-levelling concrete, is ideal for bare-faced concrete finishings and feature walls especially for those who like a touch of industrial design in their homes.
In terms of material selection to create minimalist style design, Yap concurs that various materials could be used depending on one's creativity.
This story first appeared in EdgeProp.my pullout on June 22, 2018. Download EdgeProp.my pullout here for free.