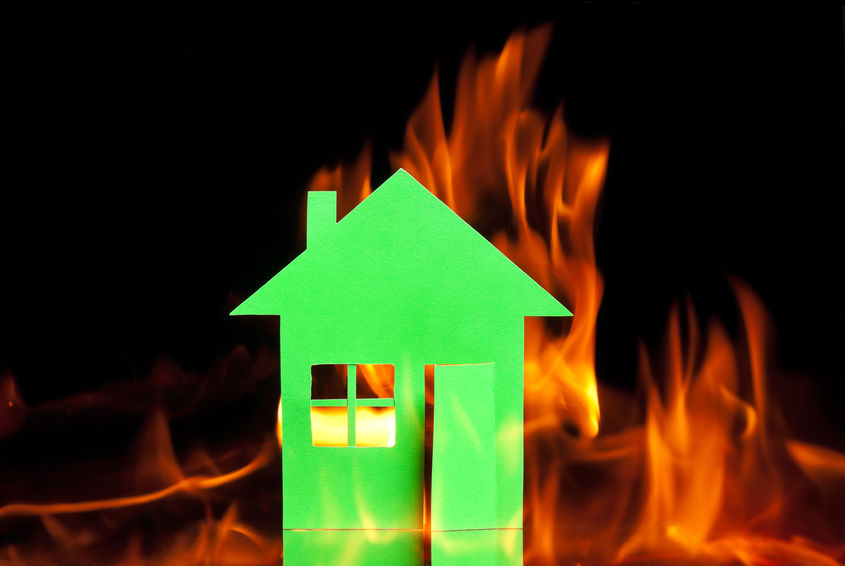 KUALA LUMPUR (June 22): Six hours of bucketfuls of water splashing came to nought, as the slum dwellers in Manila watched their homes turn to ashes.
Sadder still, the fire incident which befell this month was not an isolated case, Reuters reported.
Data from the Bureau of Fire Protection showed that more than 2,200 fires have broken out in Manila this year, gutting out mostly shanty homes of the urban poor, numbering hundreds of thousands.
Marybeth Antier, 24, recounted the horror: "I saw the building where we live already ablaze. My child was inside but I could not enter anymore."
In total, the blaze robbed her of six family members. Too poor to afford more, their remains were squeezed into two caskets.
Fire safety and building codes unheard of
Despite its sprawling modern skyscapers, there is little regulation in terms of fire safety and building codes in this developing city.
There may be thousands of firefighters, but the Bureau of Fire Protection (BFP) said the so-called informal settlers' lifetyle hinder saving efforts.
Before they can even douse flames, fire engines have to manoeuvre themselves through pathways littered with vehicles, food carts and stalls.
The residents' habits of rigging and overloading electrical connections, leaving stoves unattended and mindlessly tossing cigarettes are the main culprits of the mishaps.
Once it's lighted, the rapid spread is often unstoppable. Shacks of plywood and coconut tree lumber are pressed close together, while tangles of electric wires droop dangerously from one post to another along the narrow alleys of the city's poorest.
"I was cooking and then we noticed the fire on our rooftop at the third floor. Everyone panicked," Pablo Sy said, recalling the first fire he experienced.
"Everything was burned. We weren't able to save anything because it spread so quickly," continued the pipe thread machine operator in Manila's Santa Cruz district.
Hours after a fire is put out, residents rebuild their homes from whatever they can salvage, which is in no safer condition than before.
Fighting on
Near the capital's biggest park, firefighters stand by on 24-hour shifts. Their time at the fire station is spent waiting, dozing, working out, playing sports or practising drills.
Firefighter Milan Miranda, who will retire next year after 32 years in service, said he was inspired by his father and uncle to join the ranks, despite the risks.
"Every fire is a challenge, especially when we lack equipment like breathing apparatus so we inhale smoke and endure the heat, risking our health and lives," Miranda said.
"But this is the career given to me by God."