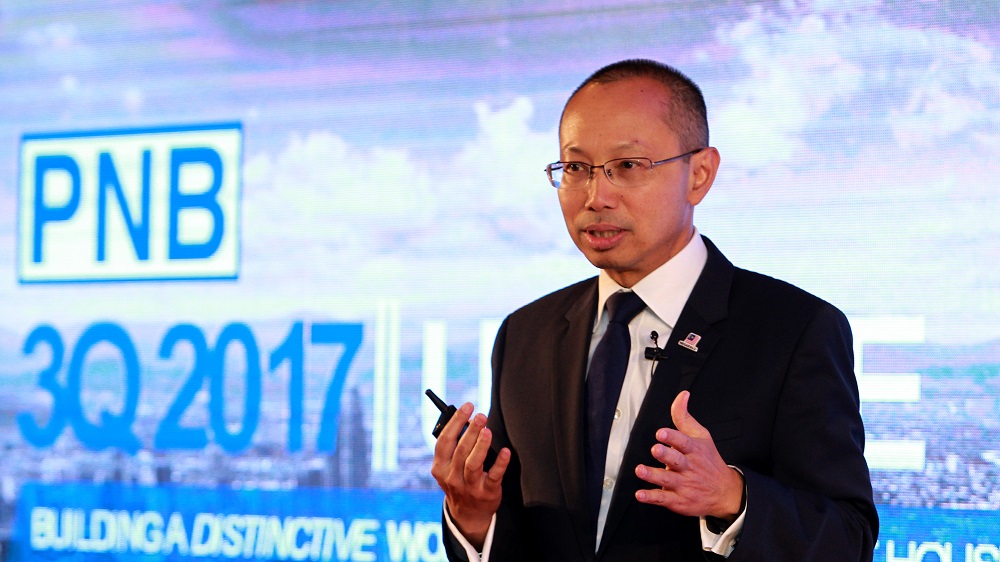 KUALA LUMPUR (June 26): Rumours about the impending resignation of Permodalan Nasional Bhd (PNB) chairman Abdul Wahid Omar (pictured) are swirling again.
A report by the news portal The Malaysian Insight said that Abdul Wahid "is expected to resign soon after failing to secure an appointment to meet Prime Minister Tun Dr Mahathir Mohamad to discuss his position in the government-linked company".
"Dr Mahathir refused to see him," a source told The Malaysian Insight.
Last week, The Malaysian Reserve reported that Abdul Wahid may resign from his positions as chairman of PNB and Sime Darby Property Bhd.
Sources told the The Malaysian Reserve he was supposed to be negotiating his exit terms and is expected to leave as early as next month.
PNB has declined to comment on reports about the resignation of its chairman.
When contacted by the The Edge Financial Daily after The Malaysian Reserve report, an official from PNB said it had no comment because the reports carried by several media outfits were "just speculations".
Speculation over his departure from PNB, where he was appointed on Aug 1, 2016, may have its root in Abdul Wahid's open letter supporting the goods and services tax (GST), published just two days before the 14th general election.
Abdul Wahid wrote that Pakatan Harapan's aim of abolishing GST would leave the government with three options that could hurt the economy. These are higher income tax or introducing a new tax such as capital gains tax, reduce spending, including development expenditure, and increasing the country's fiscal deficit to 5%.
His comment was criticised by Council of Eminent Persons member Tun Daim Zainuddin who said then that Abdul Wahid and Khazanah Nasional Bhd board member Tan Sri Andrew Sheng, who made similar observations about the GST, are paid employees of government-linked institutions. "They should just stick to PNB and Khazanah, get their salary and leave the economy to the new government to run as we have far better experts," Daim said on May 8.
News of Abdul Wahid's possible resignation emerged within weeks of the departures of key personnel in government bodies and GLCs including Bank Negara Malaysia governor Tan Sri Muhammad Ibrahim, and Telekom Malaysia Bhd managing director and group CEO Datuk Seri Mohammed Shazalli Ramly, following the Pakatan Harapan coalition's historical win at the polls.