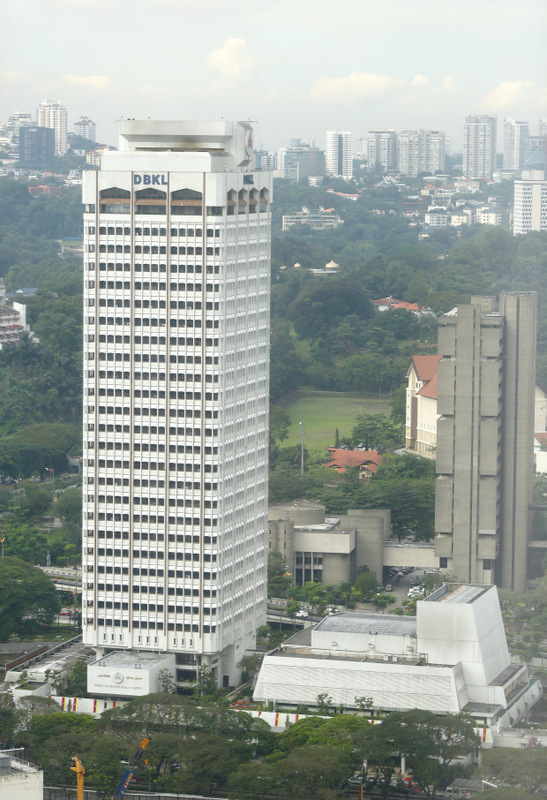 PETALING JAYA (July 19): Dewan Bandaraya Kuala Lumpur (DBKL) has ended the sale of 18 parcels of land worth RM1.4 billion as the transactions were deemed unfavourable to the city.
However, the move could spark legal battles between the authority and the disappointed buyers invovled in the cancelled sales, reported The Star.
Mayor Tan Sri Mohd Amin Nordin Abd Aziz did not name all the plots in question, but identified a 12.9ha parcel in Cheras that was being sold to a textile dealer as one of the axed transactions.
"By right, we would have to repay them the 10% downpayment of RM40 million, and an extra RM40 million as compensation."
"It is still profitable to pay the RM80 million as the land is valued at more than RM600 million," he explained.
Nonetheless, he anticipates legal action by the buyers involved in the three transactions following DBKL's decision to terminate the sales, as the city hall had engaged an external legal firm to look into the matter.
Meanwhile, the rest of the buyers were accepting of DBKL's decision and had their downpayments returned.
"Others wanted to immediately pay off the full purchase price for the land, but we were adamant," he added.
According to the mayor, new Federal Territories Minister Khalid Abdul Samad was informed about DBKL's decision.
The deals were "last-minute" deals made through direct negotiations just before the fateful 14th general elections in May.
Earlier, DBKL had also cancelled nine projects in the city worth RM1 billion to save money.
The projects were a new DBKL administrative building in Jalan Raja Laut that cost RM300 million, three council home projects (RM359 million), a land acquisition and construction deal at Wisma Ekran, Lot 12, Seksyen 59, Jalan Tangsi (RM24 million), and an Integrated Transformation System (Itis)/LED lighting system project in neighbourhoods (RM119 million).
Mohd Amin said all the projects were in the tender stage and no offers were finalised when the projects were cancelled.
Meanwhile, senior lawyer Derek Fernandez said in legal terms, any party to an agreement or contract that feels that the other party involved has violated said agreement or contract can take legal action.
"It is important that any agreement for the development of DBKL land or government land, if conditional upon a development order being obtained, can't force the mayor to issue such a development order because a private contract can't override the statutory duty of the mayor to consider any application for a development order in accordance with the Federal Territory Planning and Development Act 1982 only.
"If these agreements were conditional upon a development order being obtained and if the development order was rejected by the mayor, then the agreement usually comes to an end and DBKL refunds any monies paid,'' he said.
However, he added that each case depends on their specific facts and circumstances.