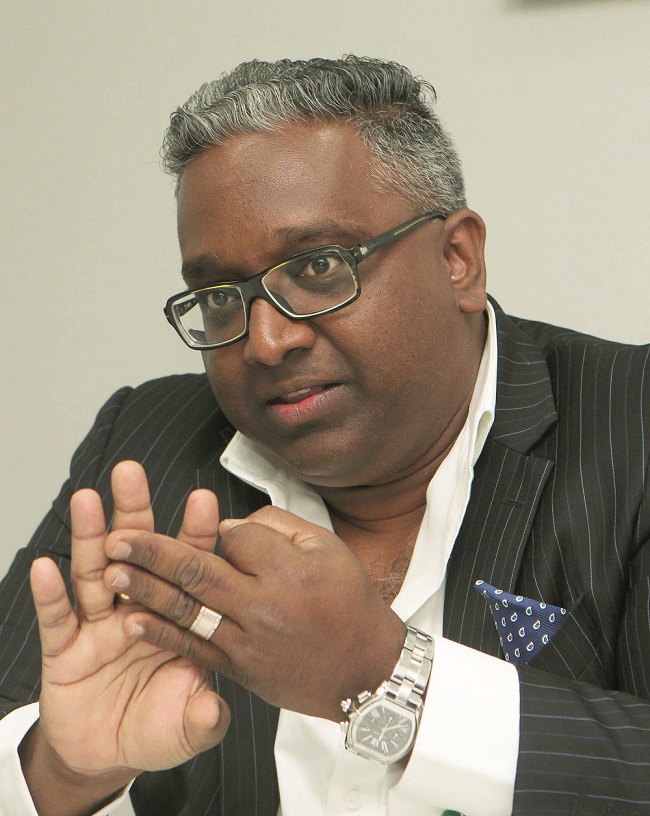 PETALING JAYA: The market may have begun to show signs of improvement following the Malaysian General Elections, but it is still too early to cheer.
Real estate consultant Zerin Properties CEO Previndran Singhe is expecting challenging times in the near future, especially at the corporate level.
Previndran told EdgeProp.my that the ongoing US-China trade war, rising concerns over risks of another financial crisis, and the ongoing restructuring exercise by the new Malaysian government are just some of the issues that could lead to market fatigue and pose a threat to companies.
"I think there is going to be a spin-off effect [from the US-China trade war] because we are part of the supply chain for China. You are going to see some companies experience tough times, especially commencing November and December.
"The market will be fatigued. This cannot be helped, but it will be a short-term pain that we all have to go through," he said, adding that the "short-term pain" could last at least 12 months before the dust settles.
He cited instances of property developers who put their project launches on hold in order to wait for greater clarity and direction from the government. As a result, developers could face cash-flow issues while servicing debts. Small and medium enterprises could see their bottom lines hit by the US-China tariffs, and subsequently face problems paying off loans for their properties.
Total non-performing loans showed an increase of 6.68% to RM25.89 billion in May 2018, from RM24.27 billion as at end 2017.
In light of the challenging outlook, Previndran recommends that companies streamline asset holdings, and divide them between core and non-core assets while reviewing their loans. For property development companies that have investment properties, he recommends placing them in a real estate investment trust, or finding ways to monetise them.
Meanwhile, he said, it would be a good time for real estate agencies and consultancy firms to innovate, in order to meet the needs of these companies.
Taking into account the changing needs of corporations in such challenging times, Zerin Properties recently introduced Zerin Capital, to offer corporate real estate services such as loan restructuring, corporate real estate mergers and acquisitions (M&A), real estate financial consultation, and real estate restructuring to help companies preserve current value and create
future value.
"There will be a lot of opportunities for real estate firms. But it is going to be tough for them if they want to stick to traditional methods."
This story first appeared in the EdgeProp.my pullout on July 20, 2018. Download EdgeProp.my pullout here for free.