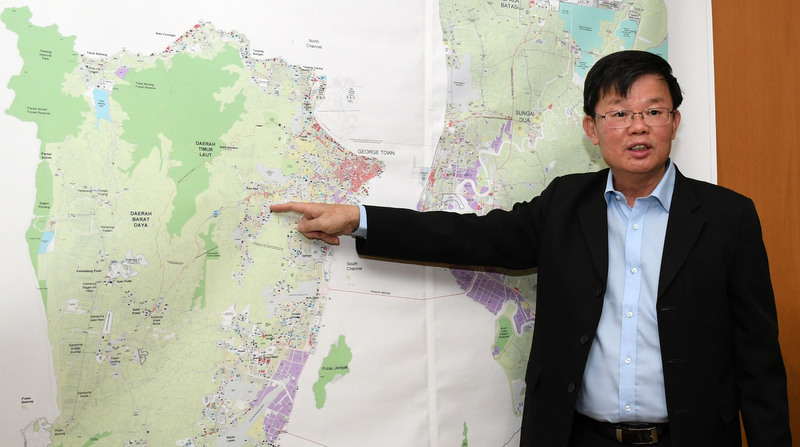 GEORGE TOWN (July 25): Short-term measures to reduce congestion at the Penang International Airport (PIA) during peak hours is expected to be completed by February 2019, said Chief Minister Chow Kon Yeow.
Additionally, passenger growth necessitated expansion of the airport. Chow had asked parliament when the airport expansion project would begin.
"The airport sees an increase of about 10% passengers each year so we need to expand its capacity soon to cater to the increasing number of passengers," Chow said, reported the Malay Mail.
The current capacity stands at 6.5 million passengers annually, but the number of passengers in 2017 reached 7.2 million
"The government is committed to resolve the problem of lack of capacity at the PIA and will be taking short- and long-term measures so that the quality of service to consumers can be upgraded in line with the tourism industry's rapid growth in Penang," Transport Minister Anthony Loke Siew Fook said according to malaysiakini.
Chow said that Malaysia Airports Holdings Berhad (MAHB) was in the midst of preparing tenders to appoint contractors for terminal optimisation works.
Terminal optimisation involves the shifting of ticketing counters, expansion of check-in counters and relocation of the baggage reclaim carousel.
The Malay Mail reported that in the long-term, MAHB will expand airport capacity from 6.5 million to 12 million passengers per annum and is currently appointing a consultant through open tender. Costs of the expansion will depend on detailed studies by the consultant.
Chow hopes MAHB will work closely with the Penang state government, and that the Penang Development Corporation (PDC) had acquired lands around PIA.
Stakeholders needed to be engaged on the planning and implementation of the project.
"All state agencies will cooperate and work closely with MAHB and the ministry in this project as we urgently needed the expansion," he said, reported the daily.
He also said that state government will be keeping an eye on the optimisation and expansion projects.