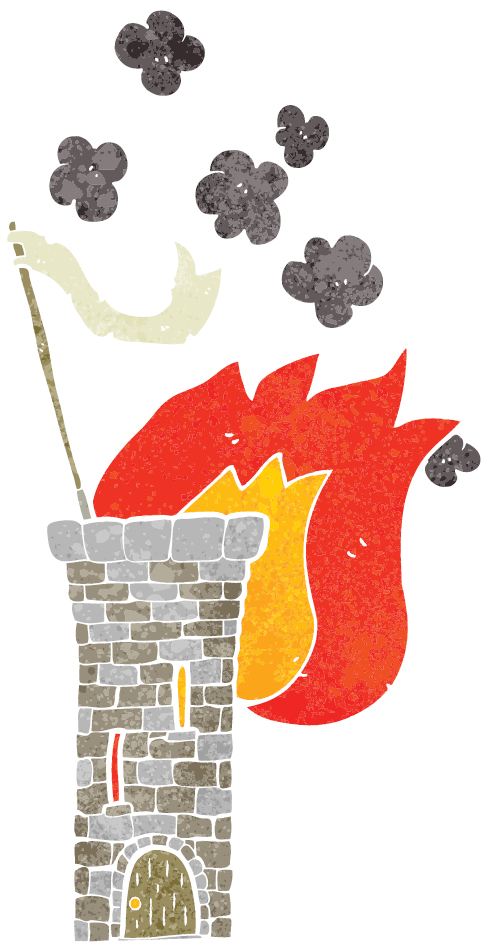 When it comes to fire prevention, the first thought that pops into our heads are of fire extinguishers or sprinklers. A common error, as these are fire-fighting measures that do nothing to prevent fires from breaking out.
In the case of fire, an ounce of prevention is certainly worth more than a pound of cure. Sadly, fatal fire breakouts are far from a thing of the past.
"We are living in the 21st century. Information is easily accessible via the internet and we can easily access news or reports on what went wrong," says Institution of Fire Engineers Malaysia (UK) Malaysia branch (IFEM) vice-president Tay Hao Giang.
"We should learn from past mistakes and people should stop taking things for granted and having the mindset that 'this will not happen to me' and hope for the best."
Tay cited tragedies such as London's Grenfell Tower blaze that took 70 innocent lives in 2017, and the fire in a Russian shopping mall in March this year that killed 64 people including 41 children. In Malaysia, there was the tahfiz school incident in Kampung Datuk Keramat, Kuala Lumpur that killed 23.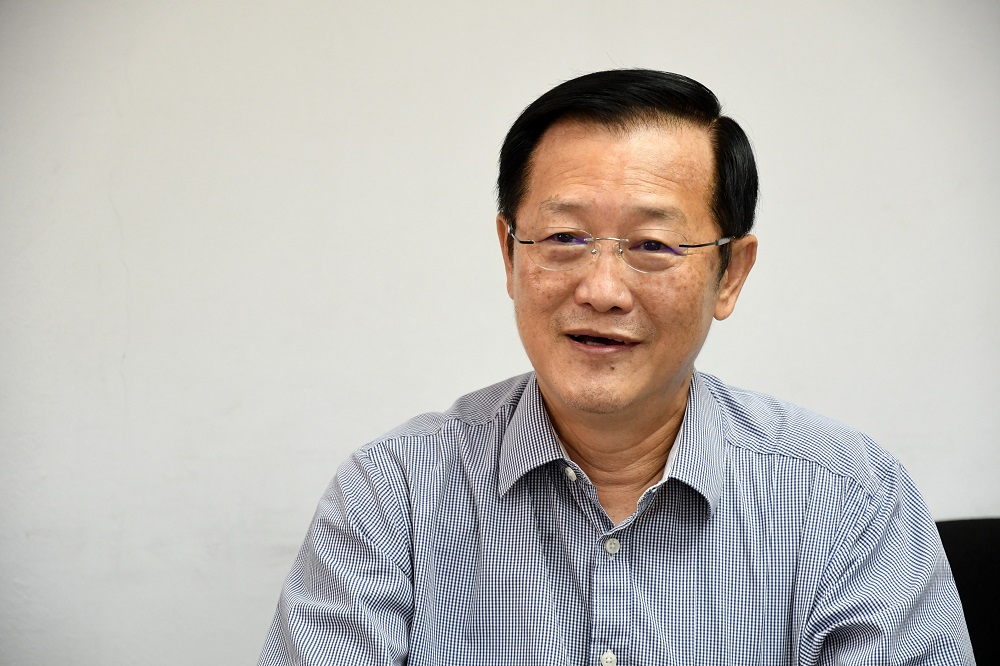 1 The hardware and software
Active and passive are the two types of hardware in fire protection, Tay notes. The active system detects and extinguishes fires in the event of a breakout, and includes sprinklers and fire extinguishers. The passive system aims to block the fire from spreading, using fire-resistant walls or doors.
"It is important that both of these [hardware and software] work hand in hand," says Tay. Although both types of hardware are typically well-incorporated into fire protection systems, the software is often neglected.
"For example, you need a management system to manually evacuate everybody when there is a fire. If the alarm is confirmed genuine, you need to have an emergency response team, a floor warden system and a floor marshal who are ready to start evacuation.
"Sometimes when there is a fire drill, people still take their own sweet time in the toilet or they think that if they do not see smoke, there is no fire," Tay elaborates, stressing that one to two minutes can be the difference between life and death.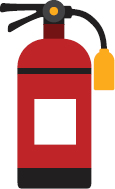 2 Qualified contractors and inspectors
When obtaining a fire certificate for a building, Tay says it is important to engage qualified contractors and inspectors to perform the inspection, rather than one who merely ticks the boxes for the sake of obtaining a fire certificate.
Obtaining a fire certificate does not mean that the fire authorities are responsible, should a fire break out in the building, Tay asserts.
"The question is, are all the systems in good operating condition all the time? Under the Uniform Building By-Laws, the owners themselves have to bear the responsibility of making sure the building and its users are safe."
Tay points out that the issuance of a fire certificate means that the owner has declared everything is in perfect working condition. However, having been inspected does not mean that the building complies with safety requirements.
"The fire authority will then come and conduct a spot check. If you have not complied, then you need to rectify, if not they [the authorities] will fine you.
"Usually, the contractor will tick all the requirements and say that it is okay. The building owner will then just sign on it. Whether it is properly maintained is a big question mark."
3 Changes to a building
At a media briefing on fire safety regulations for buildings organised by the Malaysian Institute of Architects (PAM) and IFEM held on March 1, concerns were raised over changes to a building's original space usage.
"Do you know that there are buildings that were built as an apartment or hotel, and after they were handed over to the owners with the issuance of Certificate of Completion and Compliance, they ended up being converted into hospitals?" PAM council member and AR RAD Architects managing director Adrianta Aziz asked.
Another example he cites is terraced houses, especially corner lots, that have been converted into kindergartens and restaurants.
"Do you know that when you change the category of the building use, fire requirements of the building change as well?" Adrianta continued.
"When the corner units get converted to, say a restaurant, the party wall may not be able to take it and if there is a fire, it will spread very quickly."
He pointed out that if the owner decides to change the original usage of the property, appointing a consultant such as an architect would be the best move because architects know the compliance procedures and documents for submission to relevant authorities.
Tay concurs with Adrianta, and says that some building owners may unknowingly replace a fire door with a glass door for aesthetic value.
Such errors are preventable, with the right education on fire safety policies.
"If you want to renovate your home and you are not sure how to go about it, PAM actually have public engagement sessions which are free of charge.
"They guide you through proper procedures, for example, submissions to the fire authority or local council for approval before the renovation starts," Tay says.
He also advises building owners to engage fire risk assessors periodically.
"A building is constructed with a purpose in mind, and is designated for a specific usage. However, as time passes, the risk of the building may change."
An example Tay cites is how an empty corridor may turn into a storage area over time, but was originally left vacant for specific reasons related to fire safety.
Fire risk assessment will determine the current fire risk of the building, and provide mitigating factors to increase the safety of the building.
4 Building materials
Conventionally, reinforced concrete and bricks are used as construction materials.
"Reinforced concrete's fire resistance is the best," says Tay.
However, with the rapid pace of development, these materials are time consuming and heavy in nature. Thus, many have resorted to steel, timber, and other composite materials.
"But have we done enough studies to understand the properties of these composite materials?" Tay questions.
In the past, a material is tested over long periods — over 20 years — before it is released to the market for commercial use. Today, however, materials are tested and mistakes rectified along the way.
"Materials such as polyethylene and polystyrene are actually cladded within thin layers of cement. We know that cement will crack, and when it cracks, it exposes the plastic. When the plastic catches fire, it releases harmful gases that kill," he warned, adding that one should instead use building materials that are not as combustible and have higher fire resistance such as gypsum boards, calcium silicate and rockwool which may be more expensive.
"A lot of research still needs to be done and we need to look at other materials that are more sustainable. If we know that a certain material is easily combustible, it should be given less priority at the material selection stage," says Tay.
This story first appeared in the EdgeProp.my pullout on July 27, 2018. Download EdgeProp.my pullout here for free.