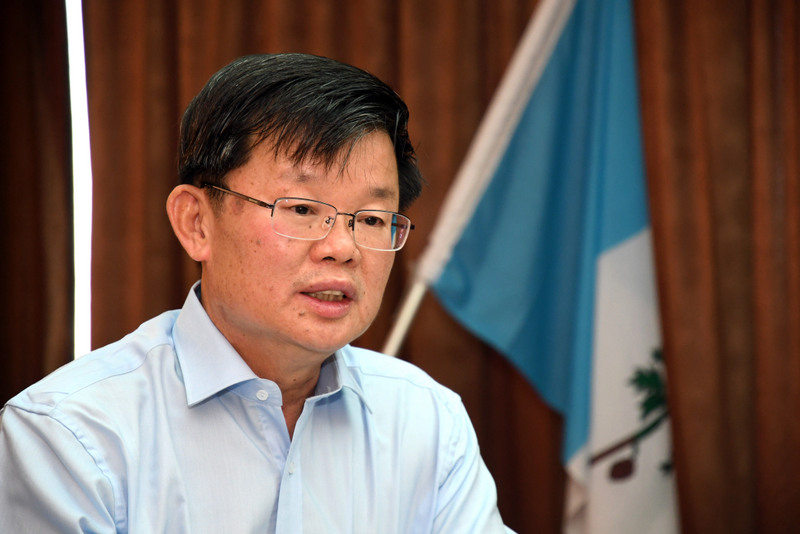 KUALA LUMPUR (Aug 11): It is a long-term plan to ease the jams on Penang's highways but some residents in Penang are not too happy about the planned PIL 1 (Pan Island Link 1).
According to these residents, the then part of the state opposition and current Chief Minister Chow Kon Yeow (pictured) had opposed the Penang Outer Ring Road (PORR) more than 15 years ago.
"We are confused. In 2002, when Chow was in the Opposition, he stood with us against PORR.
"Now that he is Chief Minister, we are seeing PORR reborn as PIL 1 (Pan Island Link 1)," the Tanjung Bungah Residents' Association chair­man and Sahabat Alam Malaysia secretary Meenakshi Raman told The Star.
The daily reported that a bout 100 protesters gathered outside the state assembly building yesterday and distributed a flyer explaining the similarities between PORR and PIL 1.
Meanwhile, Chow explained that his main concern about PORR back in 2002 was the toll charges on motorists, reported The Star.
"I called for a review of PORR because of the toll and other reasons. I am amazed that the NGOs kept my press statement from 2002," Chow said.
PIL1 together with a RM8.4 billion LRT will form part of the mega RM46 billion Penang Transport Master Plan (PTMP). It will also include a monorail, cable cars and water taxis.
Other Penangites, however, are sick of traffic jams along the roads to the Bayan Lepas Free Industrial Zone and have thrown their weight behind the contentious PTMP via a petition supporting the project.
Some 1,011 workers at the area had signed the petition which was handed to Penang Chief Minister Chow Kon Yeow, reported The Star yesterday.
Their representatives also showed up outside the state assembly building with a banner and cardboard posters proclaiming their support for the plan and decrying the terrible traffic they endure every day.
The group's spokesperson Mohd Nasarudin Sultan said most of the people working in the Free Industrial Zone spend up to four hours daily commuting to and from work.
Meanwhile, representatives from the Federation of Malaysian Manufacturers (Penang Branch) also submitted a petition with over 100 signatures requesting that the PTMP project be hastened to ease the commute of their workers.
Its vice-chairman Jimmy Ong said the proposed the LRT will help reduce the traffic jams their employees face.