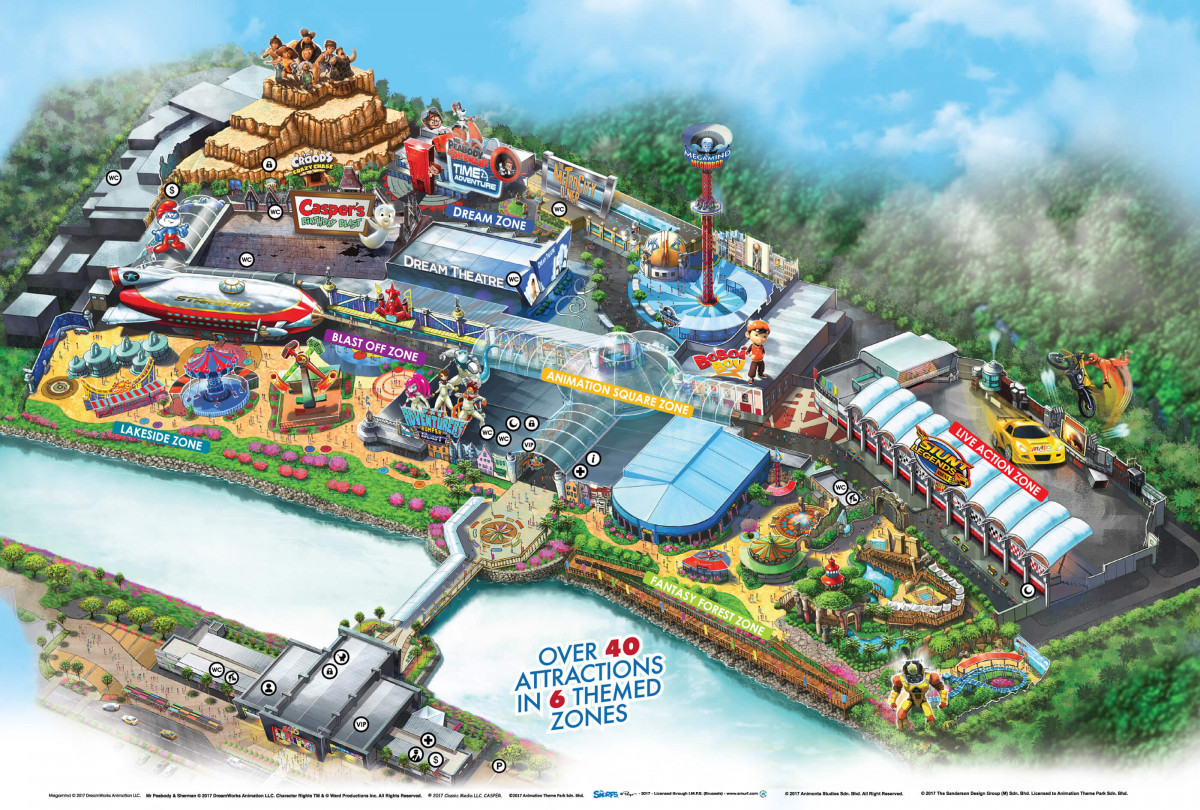 KUALA LUMPUR (August 20): Menteri Besar Ahmad Faizal Azumu lauded the termination of the licence agreement between the Movie Animation Park Studios (MAPS) in Perak and DreamWorks Animation LLC, as all rides and attractions in the theme park can be opened to visitors now.
"There was a zone that was already completed but remained inoperable because of intellectual property (IP) restrictions. It was ready to be open to visitors.
"I believe the decision made by the management of MAPS will allow them to fully open the theme park's attractions.
"Visitors will in turn get their money's worth from the tickets.
"For now, the attractions in MAPS are quite limited and visitors do not feel it was worth the price of the ticket," he told The Star.
Speaking on ticket prices, Ahmad Faizal said a reduction would increase the number of visitors and merchandise sales.
Last week, the licence agreement to open DreamWorks attractions in MAPS was terminated by operator Animation Theme Park (ATP).
The Star reports that in a filing to Bursa Malaysia on the same day, state subsidiary Perak Corp Bhd, owner of ATP, stated that ATP would write off RM15.74mil following the termination of the licence agreement with DreamWorks.
An agreement to open the Dream Zone to the public by Aug 1 was not reached, and MAPS' soft opening for public access on June 26 last year was without DreamWorks attractions.
The Dream Zone, where DreamWorks attractions were located, had been delayed four to five times. Extending the licence agreement to Sept 30 was an option, but ATP decided against it, to facilitate the full opening of MAPS.
MAPS chief executive officer Shafeii Abdul Ghaffor has reportedly said that MAPS would be free to expand, market, and promote, following the termination of the licence agreement.
The daily quoted Ahmad Faizal who said: "We are talking to a few new players after expressing interest in cooperation. I believe they are doing their due diligence and will come back to us in time.
"I am confident that we will find a favourable partnership with the private sector on this," he added.