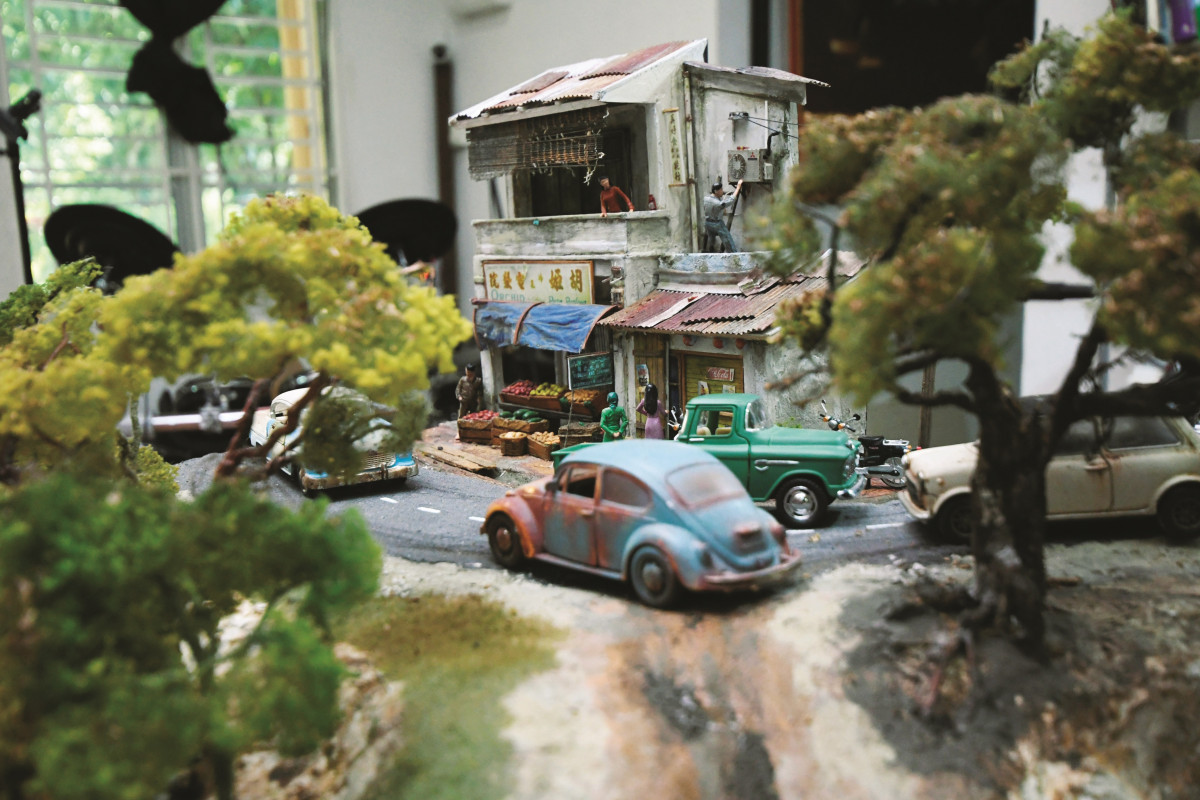 Philosopher and novelist George Santayana once said: To know your future, you must know your past.
For Malaysian-based visual artist Eddie Putera Noordin, it is important to preserve the past for future generations. To this end, he utilises his fine craftsmanship to painstakingly create detailed dioramas.
Pictures by Low Yen Yeing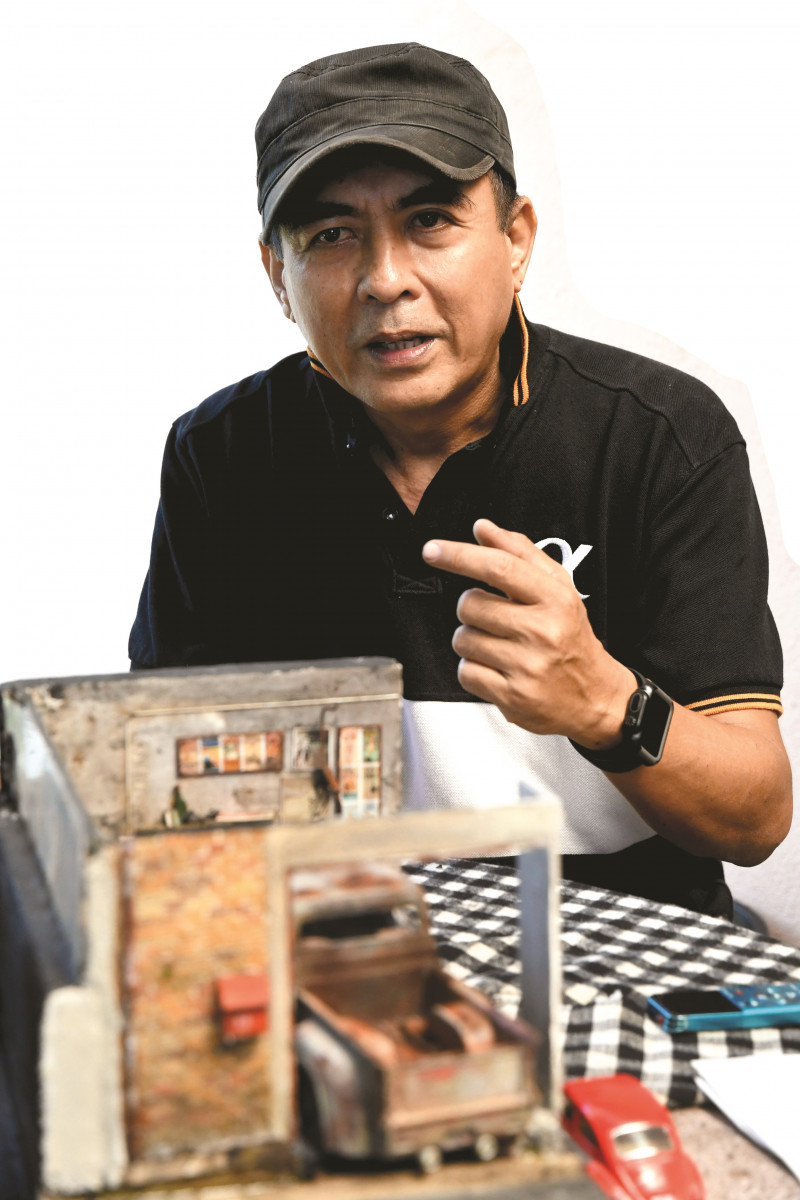 His three-dimensional miniatures or full-size models of objects and landscapes feature retro-themed scenes of Malaysia.
"I do paintings, sculptures, sketching and I take photographs. I cannot write, I cannot sing but I love telling stories with art.
"Three years ago I thought to myself, 'Everything I do [my artwork] is in two-dimensional format. Why don't I try exploring a three-dimensional kind of art?'
"I have also been an avid car collector, so I thought, if I were to put this car in front of a house or a garage, how will it look and feel? That was how it all started," Eddie tells EdgeProp.my.
A close look at the dioramas reveals amazing attention to detail. There were even some "kopitiams" adorned with Chinese characters. Piqued, the writer asks if he knows Chinese.
"No lah, I just copy the words I see on the signage and replicate it on my artwork. I just want my artwork to be as close and look as real as the original building as possible," he chuckles.
Drawings come to life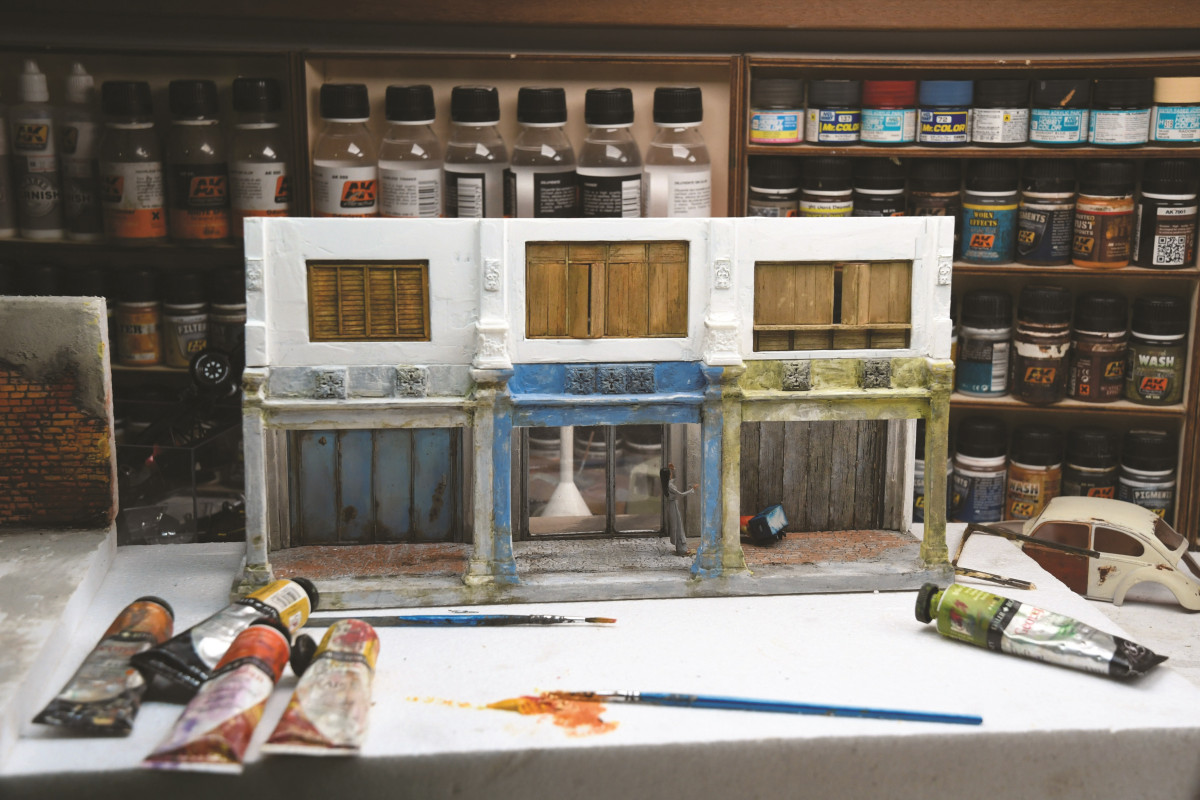 The 51-year old artist is an architect graduate, but did not want to work within the confines of a nine-to-five desk job.
Right after he graduated, he took up the job of a salesman at Imbi Plaza selling computers. At the same time, he was also constantly doing what he loved – sketching and taking photographs.
"I told myself if I were to be poor, then so be it. I really hated working within a confined environment where my time was strapped.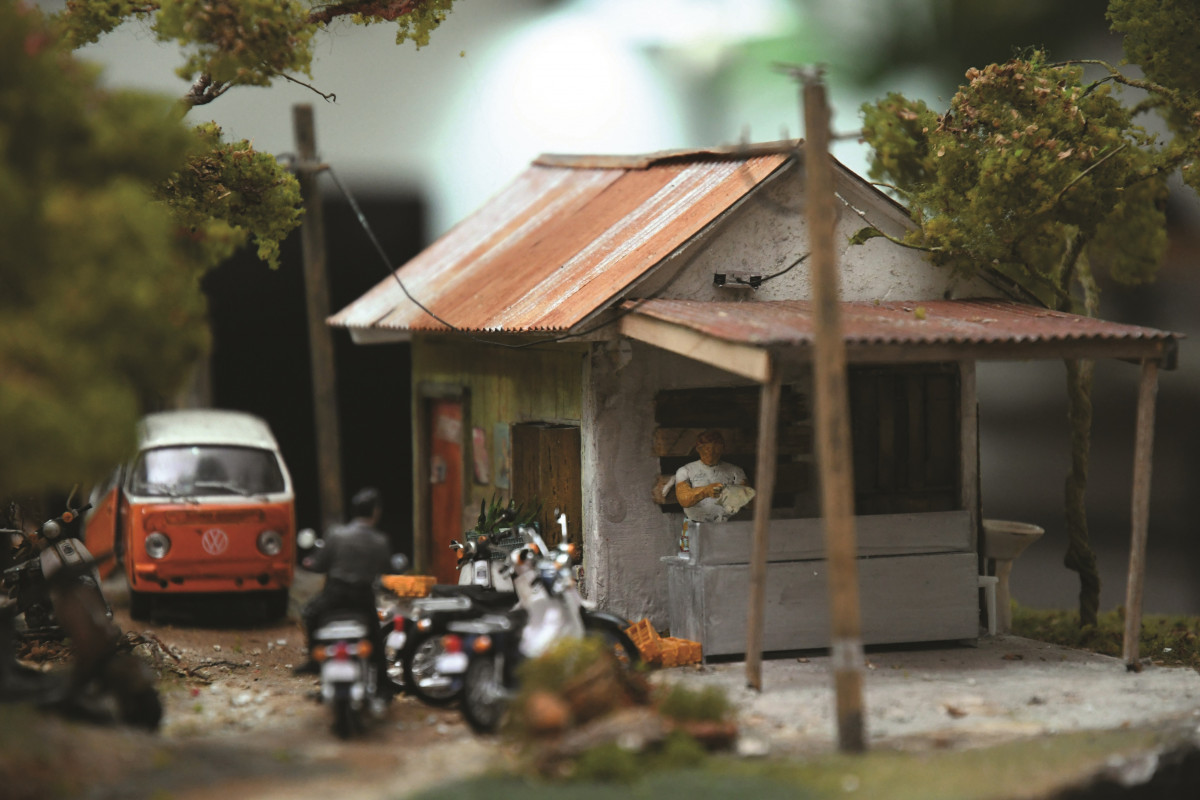 "At that time, even when I was working as a salesman, I always took a sketchbook with me wherever I went. If I saw an [ornate] window on a building or a unique structure, I would just sit at the roadside and take my time to sketch it.
"I took time to study how shadows work. If you take a photo of a building, you might not remember the details of the building. But if you take time to sketch it, you do," Eddie explains.
Eddie draws most of his inspiration from heritage buildings, especially from Penang.
In 50 years' time, he says, the future generation may not be able to imagine the look of a simple wooden window frame so common in our past, the traditional structures, or pre-war shops and houses of our country.
"Preserving these memories and architectural values for the next generation is something I am passionate about.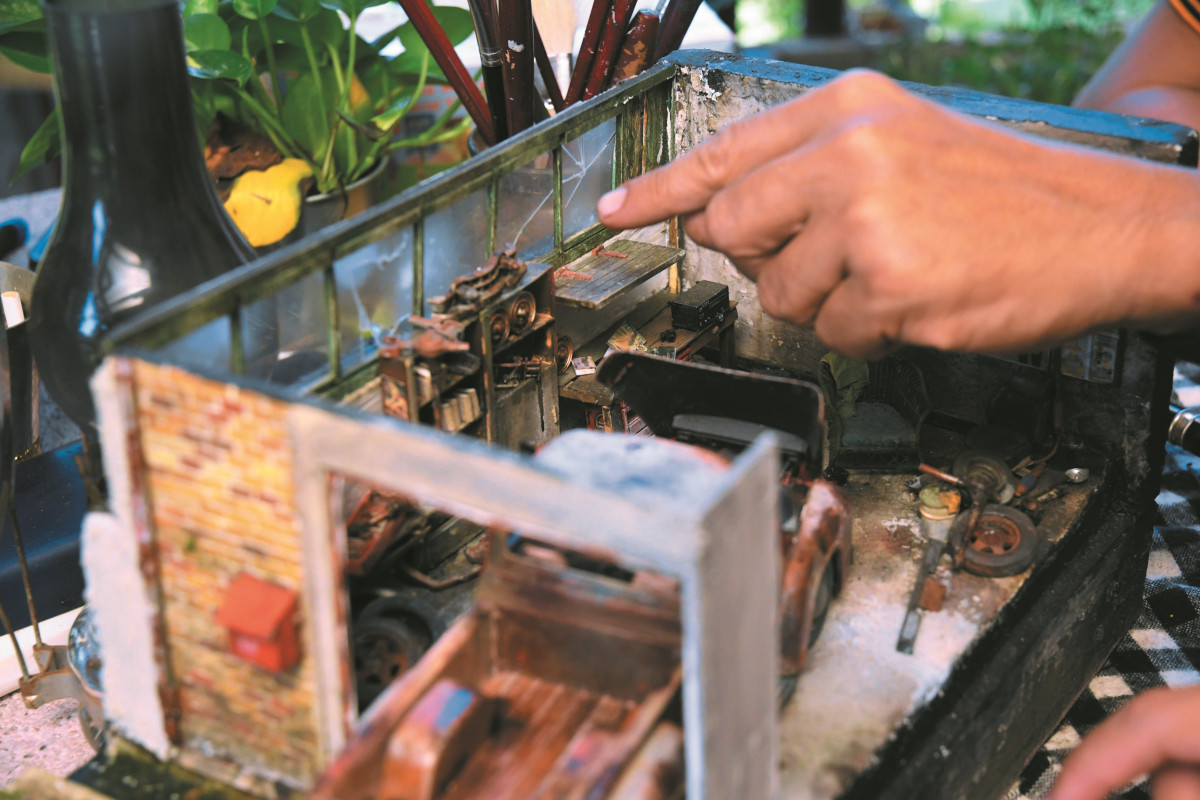 "Penang is a place where I draw a lot of my inspiration from. I will just drive up, snap pictures, sketch and study the materials of these buildings. I will go around and ask some of the elderly uncles and aunties about the materials used for the building, even to the kind of tiles they use.
"I then use materials such as putty fillers mixed with sand to recreate a similar structure in my dioramas.
"Who knows, maybe one day all Penang buildings will be made of glass. And the next generation can only read about how these buildings used to look like, but they cannot see it physically. So this is why I want to recreate them," Eddie emphasises.
Giving tangibility to memories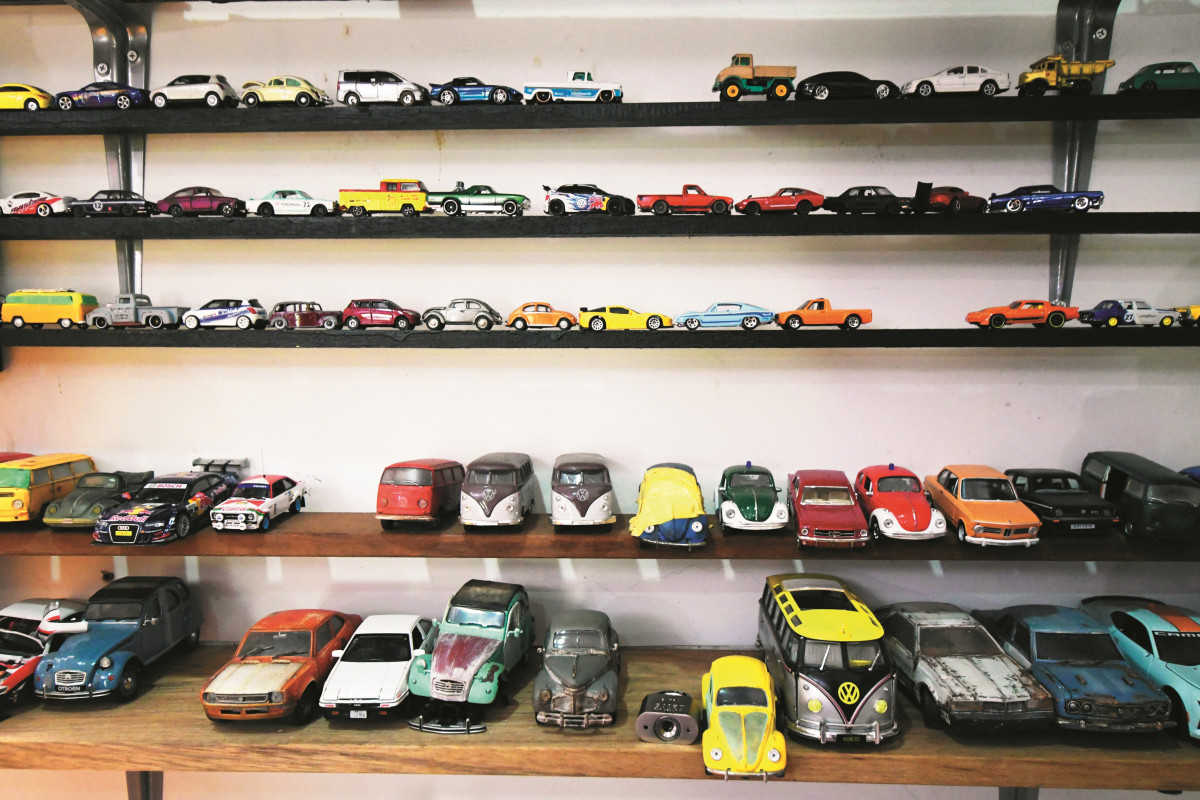 He typically spends two to three weeks to work on a project, and up to two months when he works on several projects simultaneously, depending on the scale and difficulty.
Most of Eddie's works are commissioned from America, Europe and the Middle East. However, not every request makes it to the list.
"I do not sell my work, but I do take orders.
"Some of them will come to me and say this is my grandfather's car or this is a house which I used to stay in, can you build it for me? To me, I am already semi-retired. I am not doing this for money. Instead, it is something which I really love doing so it comes down to the quality of work and not about the quantity," Eddie reveals.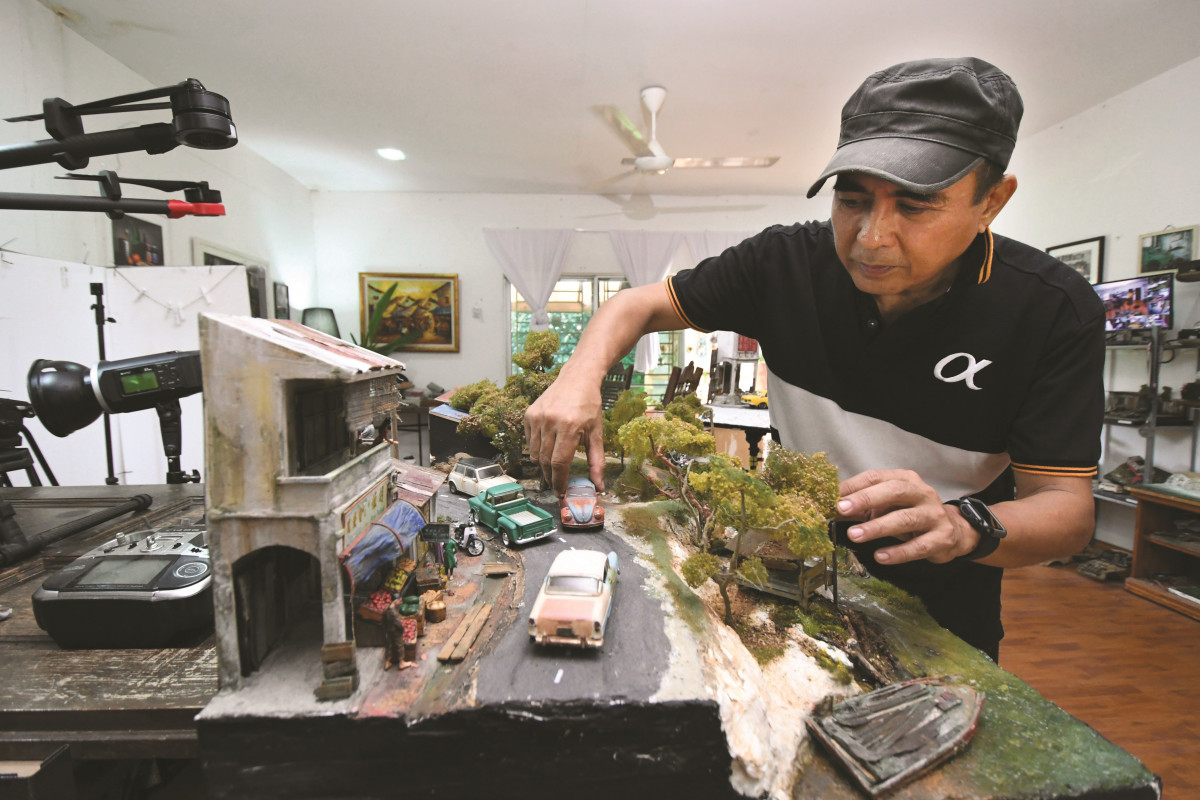 Because Eddie is so immaculate and meticulous, his biggest challenge is the pressure he puts on himself to rebuild the memories of another person.
"Is this what they want? Is the colour of the door, the rust and the structure accurate?
"Technically it is not a challenge for me, because I am a painter. I use a lot of time in recreating the rust and the cracks on the windows. But whether I can make the feeling [of nostalgia] come back is another matter.
"When I see the look of happiness on the faces of the recipients for instance, when the dioramas are presented to their fathers or grandfathers, I feel like it is all worth it. It is a feeling which cannot be explained," says Eddie.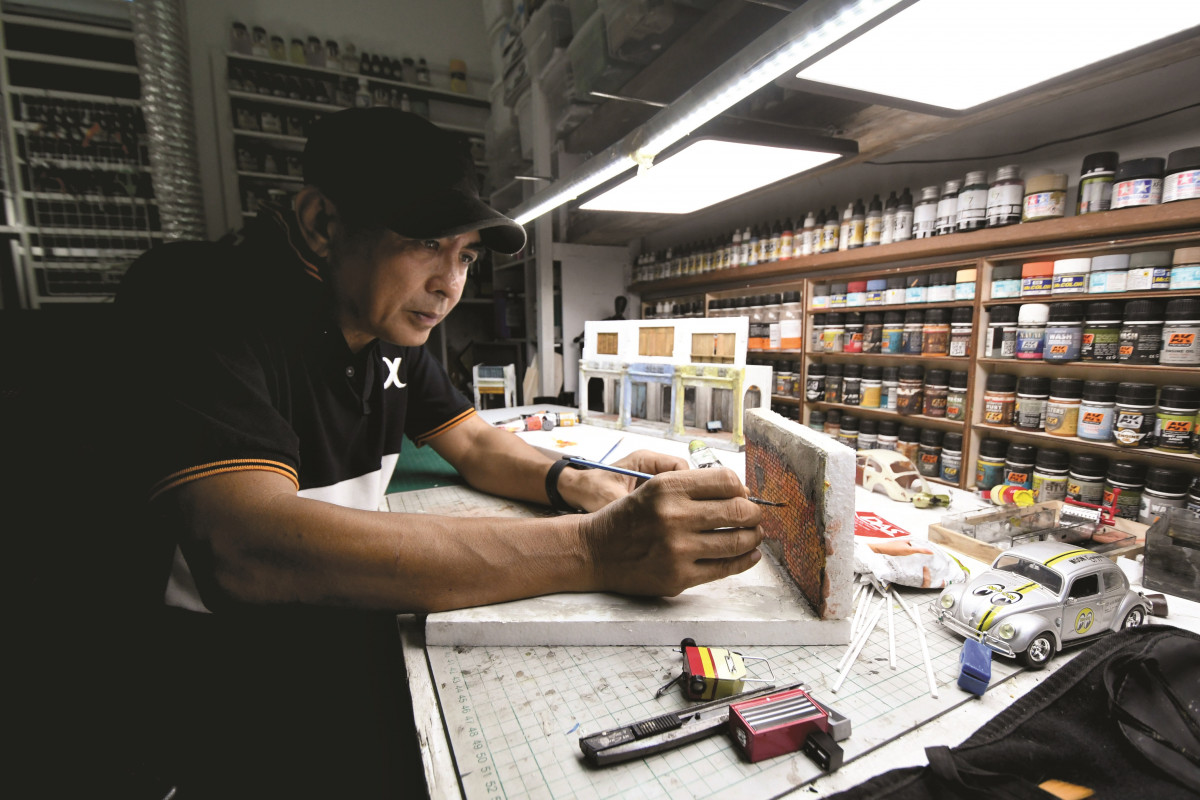 In reply to why people need art, Eddie sums it up succinctly:
"Why do they buy paintings and go to museums?
"Human beings need to eat. Physically, we eat to keep our bodies healthy. But what about our soul? Our souls also need 'food'.
"Art is the food for your soul. And as an artist, I am the chef that prepares this food for your soul."
This story first appeared in the EdgeProp.my pullout on Aug 24, 2018.