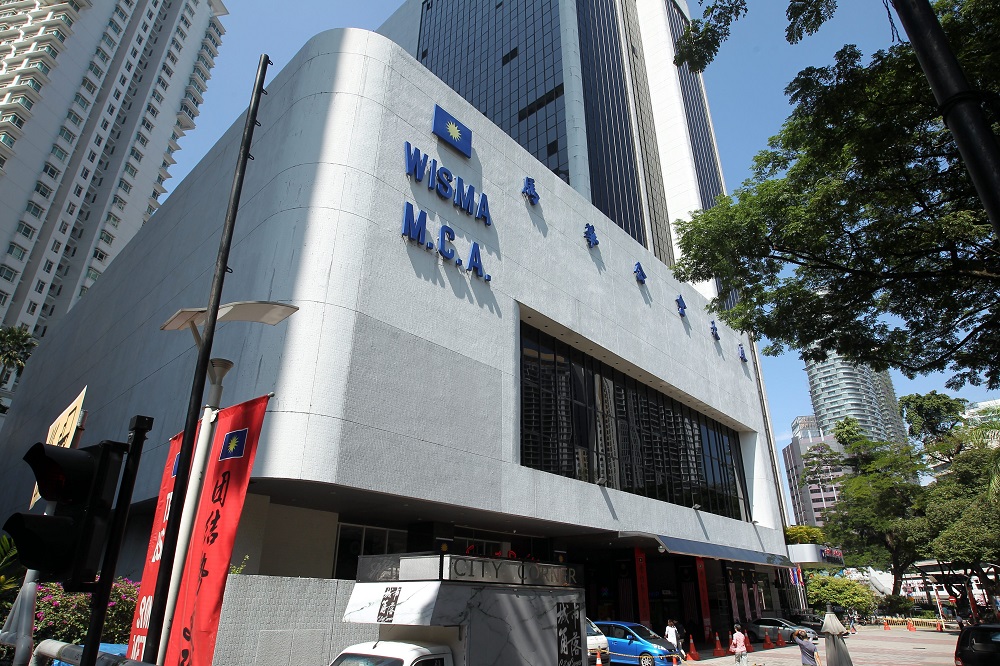 KUALA LUMPUR (Sept 1): There are plans to demolish Wisma MCA (pictured) in Jalan Ampang, Kuala Lumpur to build a 70-storey skyscraper, The Edge business weekly reported recently.
The Malaysian Chinese Association (MCA) is one of the oldest political parties in the country and is one of the founding members of the Alliance Party that led the country to independence in 1957. Wisma MCA is its headquarters.
According to the report, based on a back-of-the-envelope calculation, the gross development value of the project "is expected to be as much as RM1 billion". It will comprise offices, a hotel, sky lounge and restaurant.
Using documents sighted, The Edge reported that plans to redevelop the site were started last October.
The political party's earlier proposal submitted to Dewan Bandaraya Kuala Lumpur (DBKL) revealed that it the plans were for a single tower with office space, 253 hotel rooms, 46 serviced apartments and seven storeys of underground parking; and conditional approvals from the authorities were obtained in November.
However, a new proposal was given on July 13 which involves tearing down the 23-storey HQ and erecting a 70-storey tower with "an eight-storey basement carpark, a 328-room hotel that will occupy 24 floors and a two-storey sky lounge and restaurant on the 68th and 69th floors", reported the business weekly. The plans were approved by DBKL on Aug 2.
According to industry analysts who spoke to The Edge, "unlocking the value of the asset is a good idea, but the timing has to be right".
"Wisma MCA is located in a very strategic and prominent location in Kuala Lumpur City Centre. It is within walking distance of the Ampang LRT Station as well as the Ampang Park MRT Station. Hence, accessibility is exceptional.
"However, the timing is not conducive as the country is experiencing an economic slowdown, with the property market experiencing an oversupply in high-rise apartments/condominiums around the Klang Valley," Stanley Toh, executive director of valuation firm LaurelCap told The Edge.
Adzman Shah Mohd Ariffin, the CEO and chief real estate consultant of ExaStrata Solutions Sdn Bhd, told the business weekly that "at 23-storeys, the development potential of Wisma MCA has not been optimised".
He said there is an oversupply situation in the city centre and that developers must be aware that absorption will remain challenging over the next three to five years.
"But, there are pockets of opportunity for iconic developments with the right concept and which comply with international standard Grade A," he added.