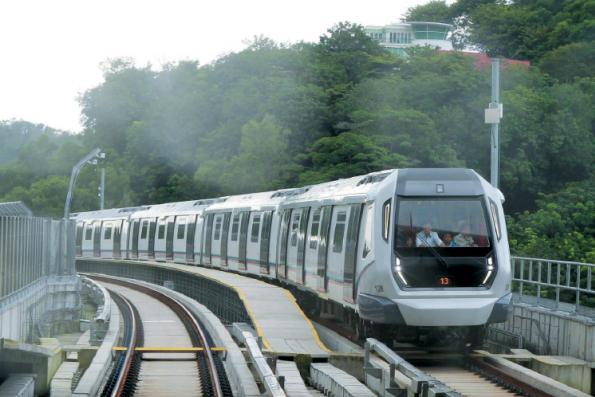 KUALA LUMPUR (Oct 7): The federal government has decided to terminate the underground contract of the mass rapid transit Line 2 (MRT2) project, also known as the Sungai Buloh-Serdang-Putrajaya (SSP) line, with contractor MMC-Gamuda.
This follows the failure by the federal government and the MMC-Gamuda joint venture (JV) to reach an agreement relating to the underground portion of the construction project. The original construction cost for the underground portion is RM16.71 billion, which the federal government wants the MMC-Gamuda JV to reduce.
"All unfinished underground work will be retendered out through an international open tender process. This decision was made after considering that the federal government can achieve further significant savings by retendering the underground work package compared with the offer made by the existing contractor," said Finance Minister Lim Guan Eng in a statement today.
The statement did not say whether the federal government would need to pay MMC and Gamuda compensation for the termination.
According to a source close to the matter, the MMC-Gamuda JV is entitled to compensation based on Clause 60 of underground works, including work completed by date of termination, costs for materials and pre-ordered items, expenses borne for purposes of work completion and "reasonable costs for maintenance works and roll-out of equipments arising from the termination".
"There is already a RM5.22 billion or 23% savings made from the above ground portion of the MRT2 project. More savings will be gained when the underground portion is retendered soon," he added.
Lim said the money saved will reduce debt and interest the federal government would need to repay, which ultimately would be borne by the rakyat through future taxes.
"Furthermore, the expected cost reduction for the MRT2 project will cut the fares future rail passengers will have to pay, and boost public transport usage in the Klang Valley."
Gamuda shares closed down 7 sen or 2.13% at RM3.21 on Friday, for a market capitalisation of RM7.92 billion. MMC shares also ended the day 3 sen or 2.17% lower at RM1.35, valuing it at RM4.11 billion. — theedgemarkets.com