PETALING JAYA: The government should not implement new taxes on the real estate industry, especially counter-productive ones such as a vacancy tax, said the immediate past president of the Association of Valuers, Property Managers, Estate Agents and Property Consultants in the Private Sector Malaysia (PEPS) Foo Gee Jen.
Foo hoped that in the upcoming Budget 2019 which will be tabled on Nov 2, the government will not introduce taxes that discourage investments and that the current rates for Real Property Gains Tax (RPGT) will be maintained.
Foo, who is also CBRE|WTW managing director, added that the government should also avoid implementing "extreme measures and excessive interference" that may restrict the growth of the market.
"Given the recent change in government, the market and foreign investors especially would be seeking assurance for their confidence in Malaysia. This is primarily instilled through consistency in policy direction.
"So avoid erratic changes that would trigger shock or create uncertainty, or confusion in the market," he told EdgeProp.my.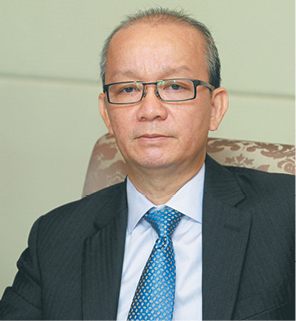 Meanwhile, PEPS president Michael Kong said the government has been and is expected to continue its focus on affordable housing and issues of affordability in the housing sector. However, he said the government should view the housing affordability issue in a more holistic way.
"Any housing policy must be holistic and looked at it in its entirety," he stressed.
He believes that there has been too much focus on the provision of affordable housing but this does not solve the issue of mismatch in housing supply and demand.
"Mismatch happens when there is no proper research done on the location where the affordable housing is being built. This is a critical problem because we just build wherever we think we should have such housing," he told EdgeProp.my.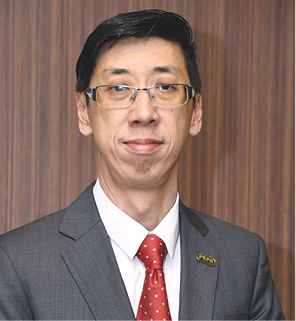 "If you build at a place which is 'undesirable', who is going to buy? That has contributed to the problem that we are facing now. If you do a proper survey on the demand for affordable housing within specific locations, then we won't have such a problem," he added.
Hence, for Budget 2019, Kong urged Putrajaya to focus on the establishment of a central agency and database for relevant data and information.
"And the information and database have to be shared," he said.
To minimise the distortion in supply and demand, Foo suggested a set timeframe to release unsold bumiputera-quota residential units.
To spur the current slow property market, Foo called for greater flexibility in mortgage repayments or in the downpayment structure, especially for first-time homebuyers.
"And since the foreign ownership control has been in place, the MM2H (Malaysia My Second Home scheme) could be promoted further to increase foreign purchases of high-end luxury units which are out of the reach of locals, particularly the stratified properties," he noted.
He also urged the government to give due consideration to the Mass Rapid Transit 3 (MRT3) project as the circle line will integrate all existing rail transit systems in the Klang Valley.
"Malaysians would not want to see the whole MRT initiative end up as a white elephant. If cost is a concern, the government could consider a public-private partnership," he said.
Foo also called for more incentives to promote the adoption of the industrialised building system (IBS) to lower housing construction cost and thereafter house prices.
This story first appeared in the EdgeProp.my pullout on Oct 19, 2018. You can access back issues here.