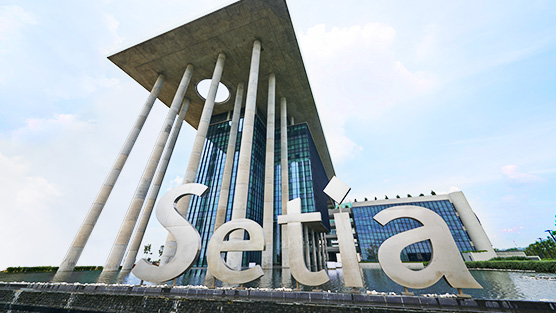 S P Setia Bhd (Oct 19, RM2.16)
Maintain buy from hold with a target price (TP) of RM2.72: We have turned positive after a recent meeting with S P Setia Bhd. The sale of the Battersea Power Station's Phase 2 (BPS2) commercial spaces could be inked earlier than the December 2018 targeted timeline, while its sales target of RM5 billion for 2018 remains intact. We have made no change to our earnings forecasts but lowered our revalued net asset value (RNAV)-based TP to RM2.72 given domestic policy risks. Even then, the lower TP presents an upside of 30%.
The BPS2 deal was supposed to be concluded by June 2018, but it was delayed to September and then December due to changes in Permodalan Nasional Bhd's (PNB) leadership and fine-tuning of the sale and purchase agreement's terms and conditions. To recap, the sale will cover office (510,000 sq ft) and retail (more than 100 units of retail lots and a 35,000-sq ft food hall) spaces in the Battersea Power Station, with the completion of construction by end-2020. The office spaces are fully leased.
Despite the challenging property market environment, S P Setia remains confident of achieving the highest-in-the-industry sales target of RM5 billion for 2018. Judging from its year-to-date (YTD) sales (supported by YTD launches of RM4 billion), management is also positive on its 2019 sales target. The company will continue to focus on township development and starter homes. Elsewhere, Daintree Residence (in Singapore; with an average selling price of S$1,700 [RM7,072] per sq ft)'s take-up rate remained slow at 30% since its launch in the third quarter of 2018.
S P Setia's share price has fallen by 38% to a nine-year low since January 2018, and the stock is now trading at a 58% discount (average: 35%) to our RM4.95 RNAV per share estimate. At the current price, government policy uncertainties have been fairly priced in, in our view. Clarification on government asset sales not involving Permodalan Nasional Bhd's investments should ease selling pressure on S P Setia.
Uncertainties surrounding the new National Housing Policy and Budget 2019 have led to weaknesses in share prices of property stocks. The new National Housing Policy will be announced by end-October 2018. Several issues were highlighted in a panel session with the housing and local government ministry during the "Malaysia: A New Dawn" conference. Potential measures that may affect property developers include the government's involvement in the development of properties for rent-to-own or for rent via the public-private partnership model, integration of social housing units with open market sale units, a bigger size (850 sq ft) and better facilities as well as maintenance of affordable housing, and potential imposition of stamp duty on foreign buying (which could be announced in Budget 2019). Currently, we understand, less than 5% of S P Setia's Malaysia sales are derived from foreign buyers.
In view of an implied capital gain of 30%, we have upgraded S P Setia to "buy" from "hold". — Maybank IB Research, Oct 18
This article first appeared in The Edge Financial Daily, on Oct 22, 2018.
Click here for more property stories.