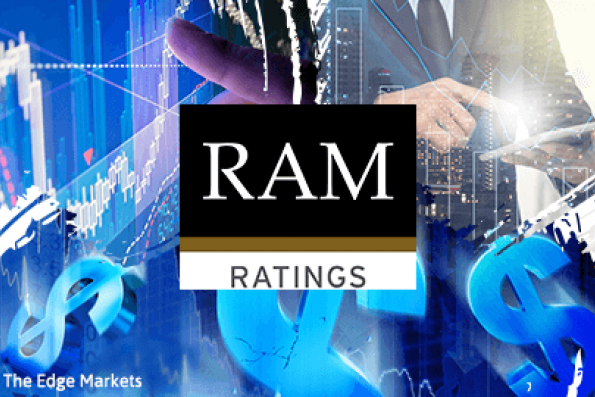 KUALA LUMPUR (Oct 25): RAM Rating Services Bhd expects Malaysia's headline inflation rate to pick up slightly to 0.9% in September, from 0.2% in August, mainly driven by the reintroduction of the sales and service tax (SST).
RAM head of research Kristina Fong said there was a noticeable deflationary trend for discretionary goods in the three-month tax-free window this year, which thereby created moderate downward pressure on the headline number.
"We expect this trend to gradually reverse as vendors adjust to the new tax system," she said in a note yesterday.
RAM added that this upward pressure is anticipated to be partly offset by the moderation in transport fuel inflation, which should also continue to ease through the rest of this year as low-base effects subside further.
For the full year, RAM said overall inflation is envisaged to come in at 1.3% from 3.7% in 2017.
Looking ahead, the rating firm said headline inflation is expected to accelerate to 1.7% to 2.5% in 2019, with the higher end of this range primarily hinging on the shift to a targeted fuel-subsidy mechanism.
It is of the view that should fuel subsidies become more targeted, the higher market price of fuel will feature more prominently in headline inflation, thereby elevating the inflationary impact as opposed to the current blanket fuel-subsidy system.
RAM added that other possible upside pressure on inflation in 2019 include a potentially higher rate of cost pass-through by firms to consumers on account of higher costs of doing business and a slightly weaker ringgit against the US dollar next year.
"Inflation could also pick up from the relatively benign estimate for 2018, as policy-induced effects subside," it said.
RAM expects Bank Negara Malaysia to maintain the benchmark interest rate at 3.25% through 2018 and 2019, given the need to balance capital outflows and risks to gross domestic product expansion.
"Although headline inflation is envisaged to accelerate from the benign level of 2018, the pace of increase is still rather nondescript as a trigger point, relative to the downside risks to growth from ongoing fiscal consolidation, volatile capital markets and rising trade tensions," it said.
This article first appeared in The Edge Financial Daily, on Oct 25, 2018.