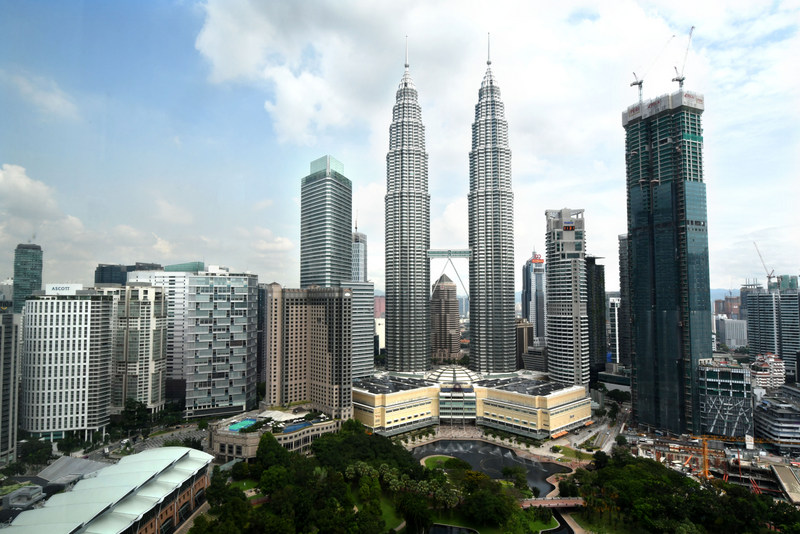 PETALING JAYA (Nov 1): Several parties are enraged that they were not consulted before the Kuala Lumpur City Plan (KLCP) 2020 was gazetted on Tuesday (Oct 30), reported The Star.
These include many of the city's MPs who had pledged during GE14 to make changes to the plan, while the non-governmental organisation (NGO) Save Kuala Lumpur (SKL) had also wanted to look at the draft before it was gazetted.
SKL chairman Datuk M. Ali said the group was disappointed to hear that the plan had been gazetted as Federal Territories Minister Khalid Samad had on July 26 promised the NGO that his ministry would arrange with DBKL to show and brief the organisation on the plan.
However, the meeting never took place despite SKL's frequent follow-ups with the ministry, he said.
"Now, city dwellers have a mutilated and butchered city plan. We are disappointed as the people were misled by the new Government.
Ali called for the KLCP 2040 to undergo a "proper, transparent, open and people-centric engagement" from its conception.
Earlier, Khalid said the KLCP which was finalised in 2012 was gazetted to avoid further delay, despite objections due to several infringements to the plan.
However, a list of projects that contravened the plan will be appended.
Meanwhile, planning and local government expert Derek Fernandez said the gazetting of the KLCP has finally stopped the abuse in planning and development control of Kuala Lumpur.
While he lauded the attachment of projects that infringed the plan, he urged for investigations into how these developments were approved and who benefited from them.
Fernandez added that from now on, any application for development that deviates from the plan must be rejected.
He also said the KLCP 2020 will need to be changed to include existing buildings that contravene the plan and measures to address these issues.
"However, this is the first real step towards sustainable development in Kuala Lumpur, and much more needs to be done to repair the damage in trust between the city people and DBKL [Dewan Bandaraya Kuala Lumpur]," he said.