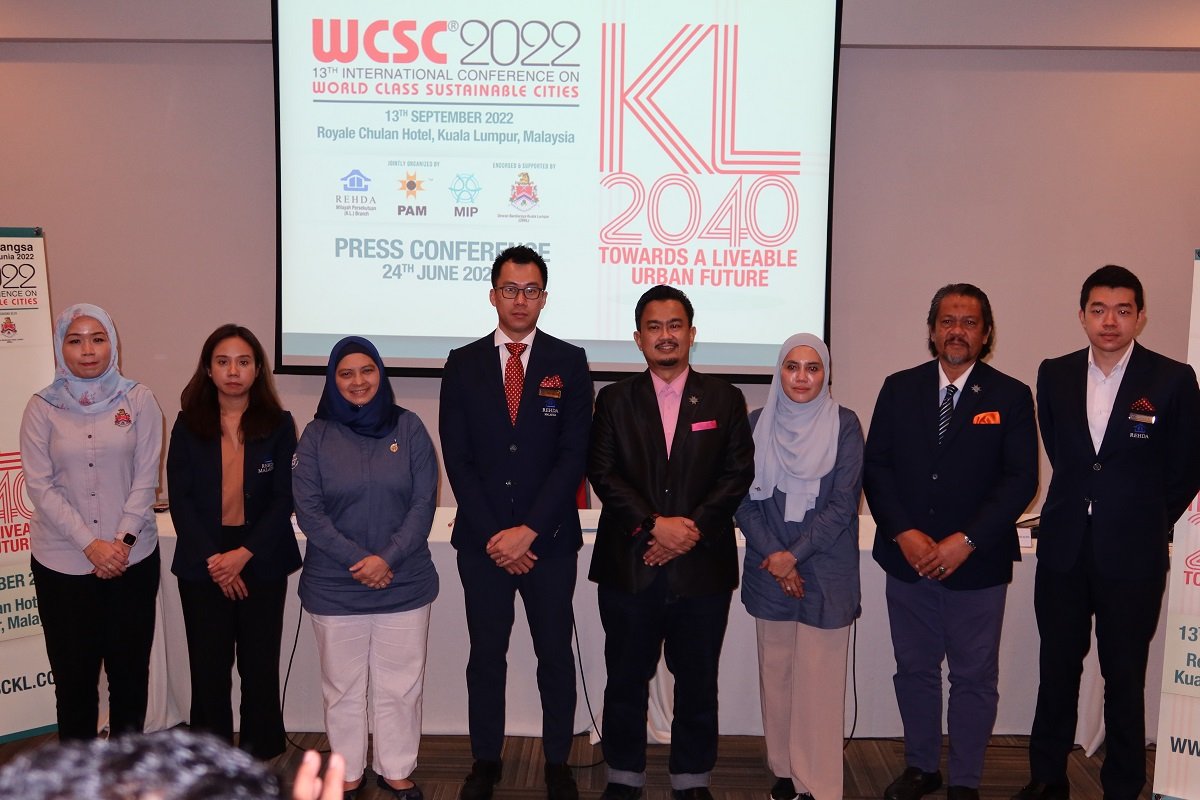 PETALING JAYA (June 27): Kuala Lumpur will be hosting the 13th International Conference on World Class Sustainable Cities 2022 (WCSC 2022) on Sept 13, 2022 at the Royale Chulan Kuala Lumpur hotel.
Themed "KL2040: Towards A Liveable Urban Future", the WCSC 2022 will focus on and explore how and what proactive steps need to be taken for cities to be a "Resilient, Sustainable & Liveable City" in achieving a better quality of life in the areas of social inclusiveness, affordability, housing, accessibility, mobility, health, education, safety and security, vibrant public spaces and reducing carbon emissions to meet the impacts of global climate change.
"Kuala Lumpur is set to embark on an important planning policy direction through its new "Kuala Lumpur City Plan 2040". Moving forward, Kuala Lumpur and other major cities will need to plan and prepare a comprehensive blueprint to face challenges resulting from the new normal in terms of climate change, technology disruptions and demographic changes, to name a few, in order to continue building a resilient urban future with a good quality of life for its people," said WCSC 2022 organising chairman Chan Jin-Wy in a press statement dated June 24.
Some of the improvements that Kuala Lumpur had made to raise the bar of liveability are an increase of pedestrian networks in the city; improvement in connectivity and smart transportation; focus on robustness of the inner city by incorporate more housing intertwined with the traditional business districts; and advocating for more sustainable, low-carbon and green buildings towards becoming a carbon-neutral nation by 2050.
"This year's one-day symposium will feature an exciting line-up of distinguished world-class international and local speakers including panellists from Australia, China and Malaysia. They are globally renowned for their innovative ideas and solutions towards present and future urban planning issues and challenges in achieving the global goal of sustainable development, low-carbon, resilient and liveable cities," Malaysian Institute of Planners (MIP) president Datin Noraida Saludin added.
The WCSC is jointly organised by REHDA Wilayah Perseketuan (KL) Branch, the MIP and the Malaysian Institute of Architects (PAM). It is supported by the mayor of Kuala Lumpur and Kuala Lumpur City Hall (DBKL).