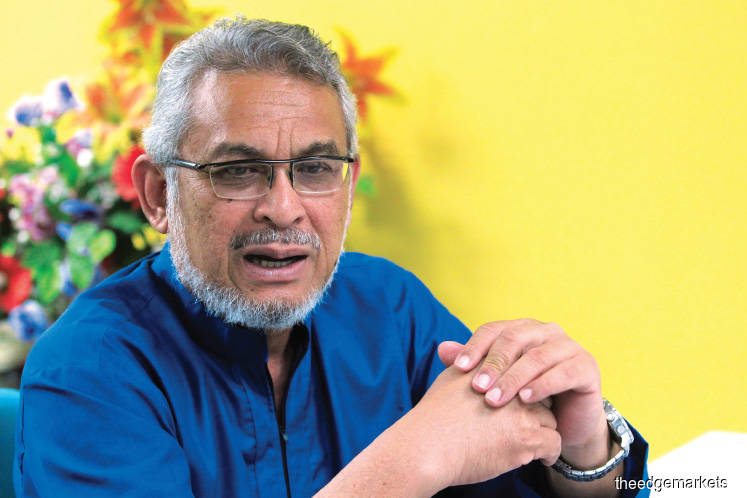 PETALING JAYA (Nov 24): The Federal Territories (FT) Ministry will talk to Kuala Lumpur City Hall (DBKL) and Yayasan Wilayah Persekutuan (YWP) about setting up a joint working committee with Taman Tun Dr Ismail (TTDI) residents to find a solution for a high-rise, high-density development in Taman Rimba Kiara (TRK) that has sparked outrage in the community, reported The Star.
The joint working committee would comprise representatives from the FT Ministry, DBKL, YWP, the TTDI Residents Association, Bukit Kiara Longhouse residents and Segambut MP Hannah Yeoh.
FT Minister Khalid Samad said the suggestion, which was mooted by Yeoh yesterday at a town hall session with TTDI folks yesterday, was already raised to the "higher authorities" of the government, adding that Prime Minister Tun Dr Mahathir Mohamad is aware about the issue.
Yeoh had hoped that DBKL and YWP will agree to the committee, allowing it to be finalised next week.
The townhall did not achieve a resolution over the development at TRK, with Khalid saying it was not easy to come up with a solution that would satisfy all stakeholders in the issue.
"For the moment, there are no offers to take on the project from the current developer who told me that they would give up the project if they were compensated RM155million.
"We also need to find a workable solution that the current developer would agree upon, if not, we will have to settle the problem in court," he said.
He added that RM155 million was merely the cost of the project, excluding the loss of profit which would mean the ultimate compensation, should the government be liable, would be a "ridiculous sum".
In August, Khalid had said total compensation for the project would go up to RM125 million, adding that so much taxpayers' money should not be used to compensate the developer.
The contentious development on TRK entails eight blocks of luxury serviced apartments that are 42 storeys to 54 storeys high, as well as a 29-storey tower comprising 350 units of affordable housing promised to the TTDI longhouse residents.
Currently, 100 families within the longhouse community will be given a 74.3sqm each for free, while their second generation members will be allowed to purchase the apartments at half the market price.
In exchange, the developer is allowed to build the high-end serviced apartments.