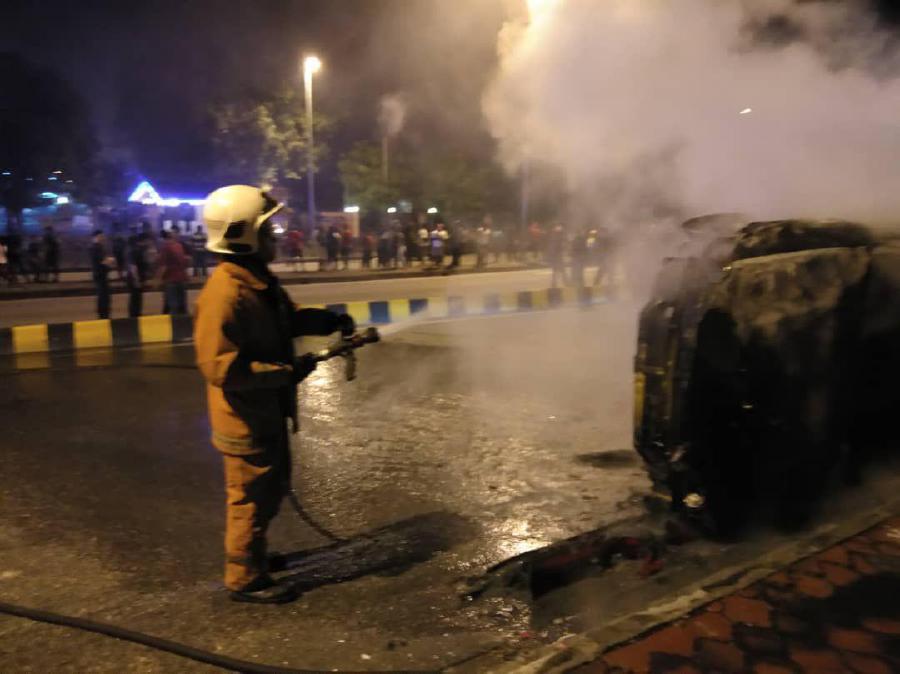 PETALING JAYA (Nov 26): One City has today denied that it was involved in the violence at the Sri Maha Mariamman temple in USJ, Subang Jaya early this morning, reported The Malaysian Insight.
"One City wishes to categorically and strenuously deny the baseless allegations that it was involved in the altercation or that it started the 'scuffle'," the news portal reported the company saying in a statement.
"Those who have been following the issue can attest to the fact that One City has postponed the execution of the writ of possession several times, and tried its best to ensure that peace is maintained during the execution process.
"Allegations that One City orchestrated the said incident are malicious lies and we condemn any acts of violence or any insinuations that it would resort to such despicable acts," the developer said.
The company also said that it was just following the rule of law in relocating the temple which currently sits on a piece of land it owns.
"It is not to the advantage of One City to create an atmosphere of unease, unnecessary tension or aggravation on its own land as claimed as it would defeat the purpose of having gone through a lengthy legal process.
The Malay Mail reported that the company will take legal action against those who issue unsubstantiated statements against it over the temple relocation.
Meanwhile, The Malaysian Consultative Council of Buddhism, Christianity, Hinduism, Sikhism, and Taoism (MCCBCHST) called on the police to take action against those who incited violence in the temple.
"The MCCBCHST urges all peace-loving Malaysians to remain calm and allow the police to carry out their duties professionally," it said in a statement.