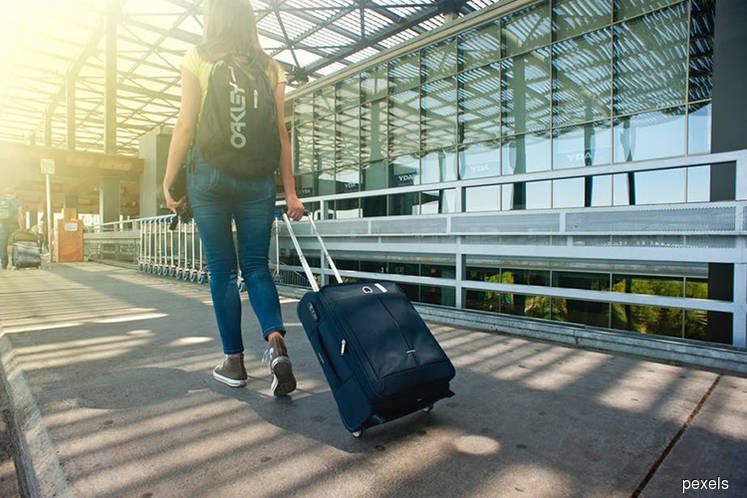 KUALA LUMPUR (Dec 7): The country's tourism industry and economy will suffer negative effects if all entertainment outlets in Kuala Lumpur are to be closed by 1am, said Persatuan Pengurusan Kompleks Malaysia (PPK) and seven other related industry organisations.
In a joint statement today, the group said Kuala Lumpur City Hall and Selangor should take into consideration that the city is not just for local residents, but also for domestic and foreign tourists
Citing Tourism Malaysia, they said foreign tourist arrivals totalled 25.95 million in 2017, with a total expenditure of RM82.1 billion of which 32.7% is attributed to shopping and another 30% for food and entertainment.
"Closing entertainment outlets at 1am will negatively affect tourism receipts and the nation's economy and foreign tourist arrivals have already fallen by 3% in 2017 compared to 2016," they said.
Last Thursday (Nov 29), Federal Territories Minister Khalid Abdul Samad announced entertainment outlets in the city will no longer be allowed to operate past 1am, beginning January.
However, exceptions will be made for entertainment outlets with special permission to cater to foreign tourists.
In response, PPK called for a need to properly define entertainment and tourist outlets.
"Are all outlets frequented for social gatherings, providing music and fun (such as cinemas, food outlets, mamak stalls, pubs, bars, coffee shops and many others) also considered 'entertainment centres'?" it questioned.
That said, PPK highlighted the need for approving authorities to be more circumspect when issuing licenses in inappropriate locations, especially entertainment outlets which cause nuisance to neighbourhoods.
"We must not take the short cut where there (are) ineffective enforcement being taken as the reason to close at 1am. (This) will be a detriment to the growth and aspiration of a city to meet the global city's needs and expectations and also to the detriment of the tourism industry," it said.
Further emphasised is the repercussions arising from the proposed 1am closure, including forcing businesses to close down, causing lost jobs and unemployment with the potential of increase in crimes, which will further deteriorate the current slowing economy which will be detrimental to the nation's economic performance.
The associations are currently seeking an urgent appointment to meet with the Minister of Federal Territories "as there are many questions and ambiguous rationale and the foreseeable undesirable negative impact on businesses and the overall economy".
The joint statement was released by PPK on behalf of BBKLCC Tourism Association, Malaysian Association of Tour and Travel Agents (MATTA), Malaysian Association of Hotel Owners (MAHO), Malaysia Retailers Association (MRA), Malaysia Retail Chain Association (MRCA), No Address Society by HAPA, and The Chinese Chamber of Commerce and Industry of Kuala Lumpur and Selangor (KLSCCCI). — theedgemarkets.com