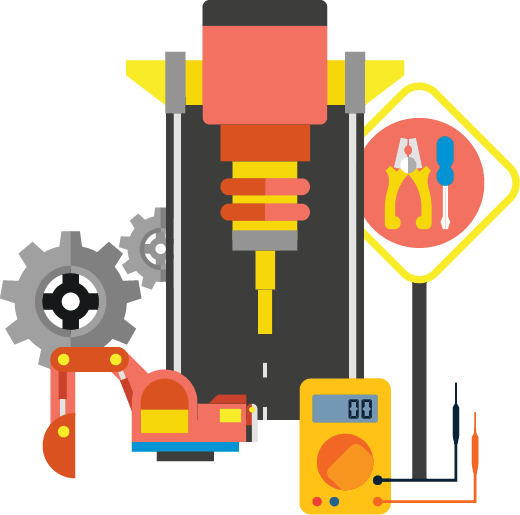 The calls to reduce compliance cost and capital contributions in housing developments have been made for some time now and finally, the government or rather the new Pakatan Harapan administration has decided to do something about it.
At end-November, Housing and Local Government Minister Zuraida Kamaruddin revealed that there will be a guideline under the affordable housing sub-policy of the upcoming National Housing Policy 2.0 (NHP 2.0), that requires utility companies to take over the cost of building utilities such as water, electricity and telecommunications from developers of affordable houses for the B40 group. While this could be a relief for property developers, it might not be so positive for utility companies.
In any case, does the man on the street actually understand what compliance cost covers and how it impacts house prices?
According to MKH Bhd managing director Tan Sri Eddy Chen, the compliance cost in housing developments are expenditure derived from "complying" with set regulations. This includes development charges, Improvement Service Fund (ISF), strata title application and land conversion premiums.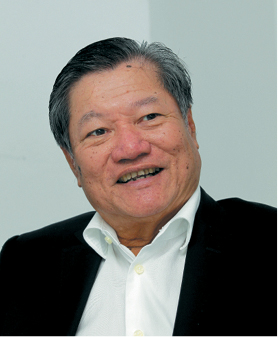 Among the compliance cost, the ISF is a fund established in each local authority to collect funds for the purpose of the beautification, construction or laying out of any street, drain, culvert, gutter or water-course in their jurisdictions, according to the Street Drainage and Building Act 1974.
Capital contributions, on the other hand, are payments made by developers to utility providers for the provision of sewerage, telecommunication services, water and electricity in their projects, he told EdgeProp.my.
"Capital contributions and compliance costs are significant in influencing a project's feasibility, especially for developments under affordable housing schemes. The passing-on of these costs to homeowners could directly contribute to reduced housing affordability," Chen says.
To improve housing affordability, most people would look at reducing land cost and construction cost — the two largest cost components in a housing development, but there is actually very little room for developers to reduce cost from these two components, especially if they are building in a prime location and do not want to compromise on quality.
Hence, he says, in order to reduce the cost of doing business for property developers and raise housing affordability, one suggestion is to reduce or remove unnecessary compliance and capital charges, which could range from 8% to 20% of the gross development value (GDV) of a property project.
Of note is that when a developer mentions compliance cost, he is usually referring to both compliance and capital contributions.
To explain how compliance cost and capital contributions can affect the cost of doing business, Chen cites an example from MKH's research report on "The Impact of Development Contributions & Costs Associated with Planning Intervention".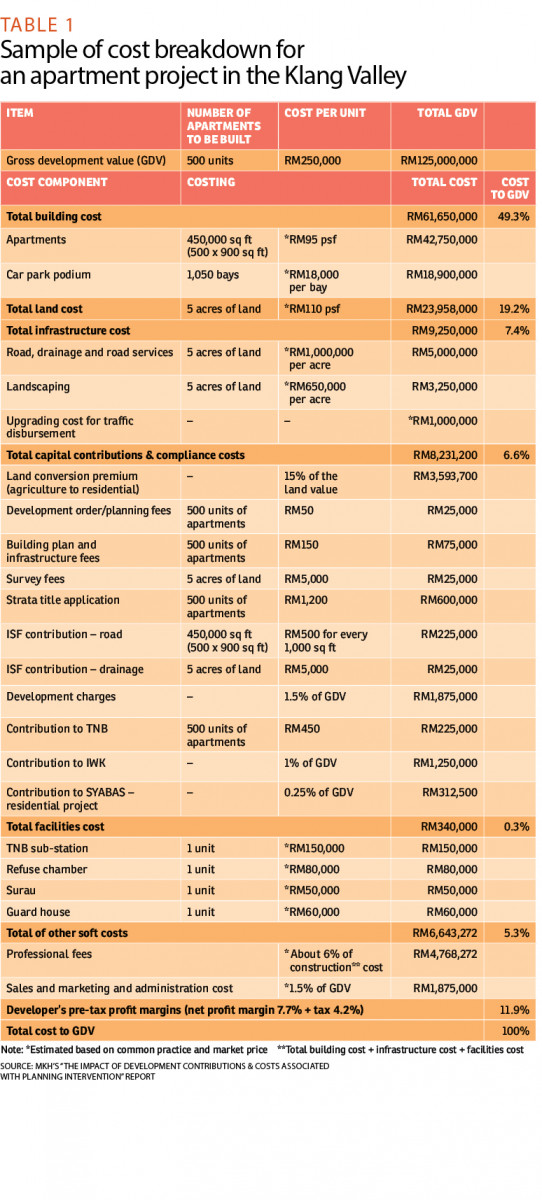 Impact on property prices
The research report used the example of a developer which wanted to build 500 units of 900 sq ft standard apartment units with a selling price of RM250,000 on a five-acre agriculture land in the Klang Valley which was to be converted into residential land subject to the density of 100 dwelling units per acre.
The total compliance costs and capital contributions of the apartment project is estimated at RM8.23 million, or about 6.6% of the RM125 million GDV of the project (Table 1).
In the example, the after-tax profit margin is estimated at 7.7% of GDV after deducting a tax of 4.2%, which is relatively less than the margin of 10% to 15% for standard high-rise residential developments, says Chen.
Even if such a development was carried out, the property would no longer be priced at the affordable level of RM250,000 but to be revised upward to RM350,000 to ensure the feasibility on margin, he continues.
This shows that any costs, charges or restrictions in doing business that are imposed on developers will ultimately be passed on to the homebuyers, causing an increase in housing price, he emphasises.
"The impact of compliance cost is significant in the sense that it includes development charges, contributions to various authorities, professional fees, as well as for setting aside land and infrastructure for public utilities. Development charges are based on the total approved built-up space and are charged upfront before the developers get the approval.
"This shows that compliance cost can influence project feasibility. The reduction or removal of these charges can help to reduce the cost of doing business, thereby enhancing housing affordability," he concludes.
Coupled with other measures such as building on government land and reducing minimum parking requirements, reducing compliance cost can help tackle the issue of housing affordability, Chen adds.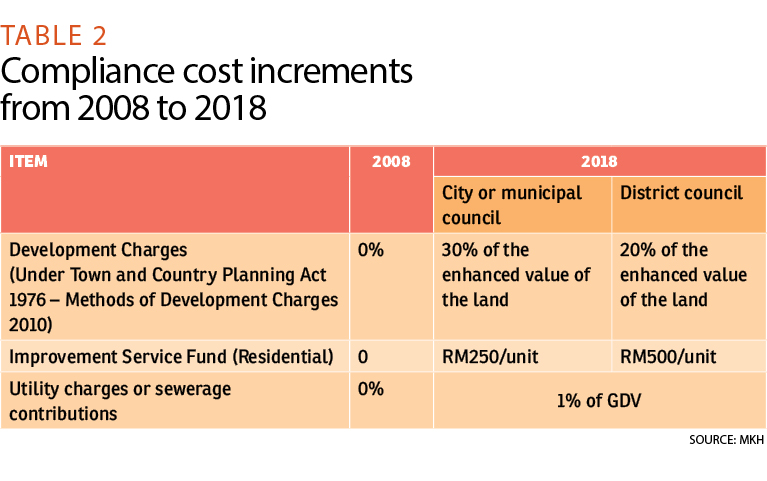 "One should, however, bear in mind that the housing industry is an interconnected or an integrated ecosystem, where issues or problems cannot be addressed by a 'one size fits all' solution," he notes.
"Sometimes, certain measures work better than others. For example, in a transit-oriented development (TOD) or in areas where the public transportation network is well established, reducing the minimum parking requirement could be a more viable solution," he says.
Utility players' views
While developers may welcome the news that utility companies will need to bear their own cost when providing their respective utilities in a development project, what do the utility companies have to say about that?
National Water Services Commission (SPAN) CEO Datuk Mohd Ridhuan Ismail warns that if utility companies are to put up their respective infrastructure and pay for it upfront, it will make many, if not all utility providers become insolvent, considering their current financial situation where revenue could hardly cover operational costs.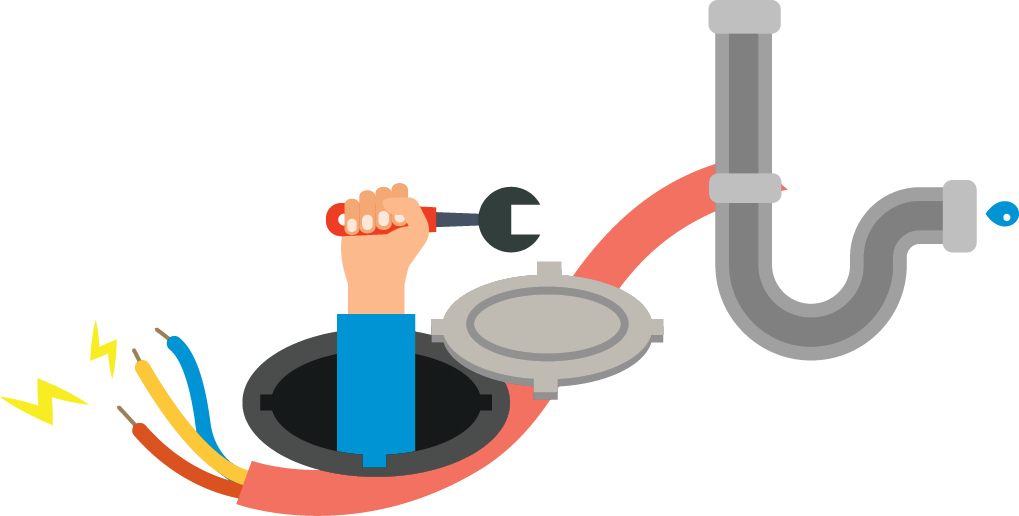 "Water supply and sewerage developments require huge upfront costs," he says. "(To comply with the new requirement), the infra costs would have to be raised by PAAB (Pengurusan Aset Air Bhd) which will charge a lease rental to the water operators and the assets will need to be transferred to PAAB until all payments due have been settled.
"There are just too many risks in such an arrangement, the biggest of which is if the developer does not complete the building portion, thus upsetting the entire investment made," he adds.
Hence, Mohd Ridhuan believes the current system which requires developers to build the utilities for their developments is still the best.
Currently, he adds, SPAN is not directly involved in the discussions with the government on the matter but is asked to look into the design and technical considerations in the provision of water supply and sewerage infrastructure.
Meanwhile, Indah Water Konsortium Sdn Bhd (IWK) CEO Faizal Othman concurs with Mohd Ridhuan that utility companies are already bearing a heavy financial burden and any further increase in operating costs will add to their load.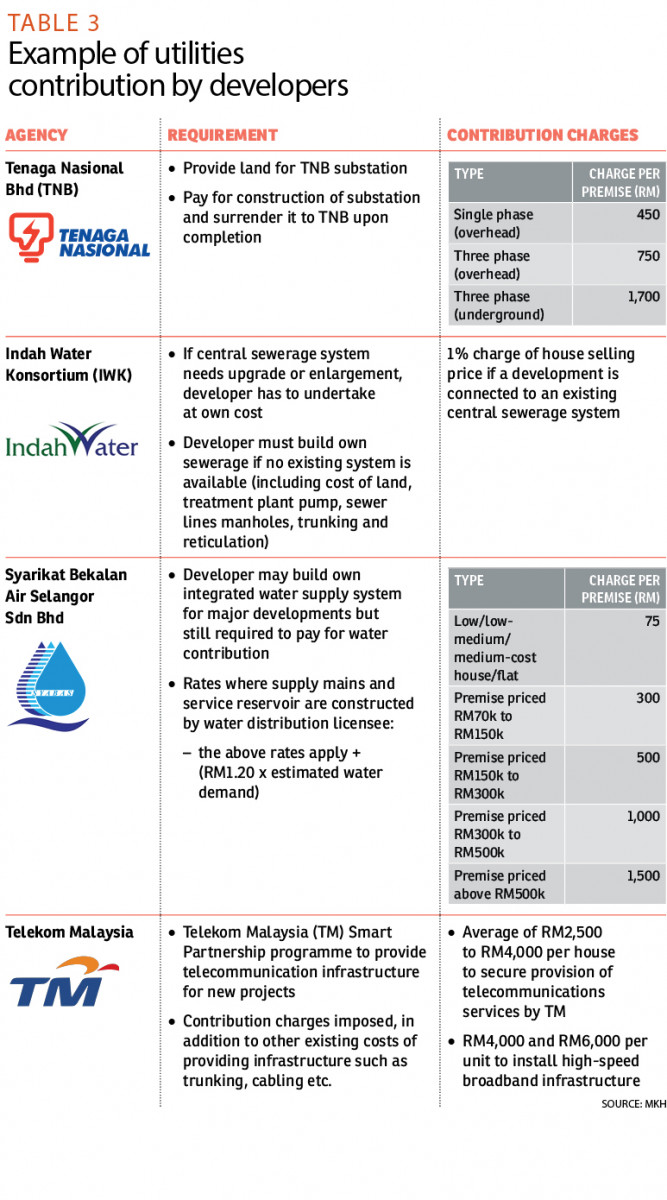 Citing IWK as an example, he says the annual collection rates for the sewage management company have improved to more than 90% but even at that level of efficiency, it still has to rely on government assistance to make up its operating deficit.
"[So] any further increase in our operating costs will have to be balanced against higher charges on consumers or more government assistance," he says.
On top of that, utility companies may very likely "drag their feet" if they are required to build their own infrastructure, warns property consultancy Savills Malaysia executive chairman Datuk Christopher Boyd.
"[But] if it is the responsibility of the developer, it will get done quicker," he says.
Boyd believes there are other alternatives that the government can consider when tackling the issue of housing affordability such as providing state-owned land that is free, pre-approved and converted for developers to develop a mix of affordable housing and normal houses of market price.
"Well, of course there should be better cooperation between federal and state governments. [And] remember that there are also extensive pockets of federal-owned land in each state, some of which may be currently idle. The Education Ministry for example, is a big land-owner across the peninsular," he elaborates.
Besides that, Boyd feels that land conversion premiums should be abolished entirely because they are an "anachronism". He says the ISF could also be reduced for affordable and low-cost housing developments.
In his view, the key to address the housing affordability issue lies in household incomes.
"On a macro level, household incomes need to rise. Given a stable and objective government, this is going to happen and the problem will reduce substantially in years to come," he says.
This story first appeared in the EdgeProp.my pullout on Dec 14, 2018. You can access back issues here.