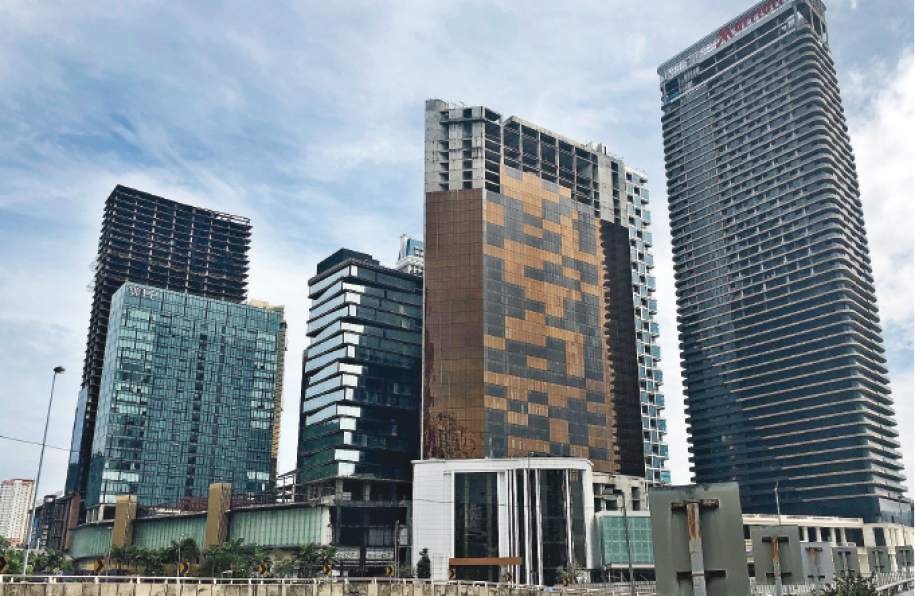 KUALA LUMPUR (Dec 22): The "plight" of multinational advertising and public relations firm WPP's employees working in new offices at their Petaling Jaya campus in Block H within Empire City Damansara has given negative publicity to real estate investment company Pelaburan Hartanah Bhd (PHB)'s office building investment.
A recent report by Campaign Asia-Pacific highlighted the complaints of WPP staff about the dire working conditions in the building which ranged from power outages, a rat infestation to building and construction problems such as plummeting lifts and breaking windows.
The article also mentioned that WPP staff have since moved out to temporary work facilities such as co-working spaces.
"We have taken the decision to relocate to temporary facilities to ensure continuity of service and the wellbeing of our staff while we continue to work closely with the building owners to review and ensure they resolve all issues.
We will move back once we are satisfied that all existing issues have been thoroughly rectified by the building owners," said WPP in a statement.
Meanwhile, The Edge in a recent report entitled "Is PHB's office building investment in trouble?" asked a number of questions about PHB's investment in the Empire City Damansara building.
"Do the recent problems mean PHB will lose its rental income from Block H? If the allegations are true, what kind of rectification does the building require? Will PHB have to fork out the funds for the repairs? Will it be difficult for PHB to secure a tenant in the future? How was a CCC issued if the conditions were not met? Did the authorities, for example Majlis Bandaraya Petaling Jaya or Bomba, check the building after the article highlighted the issues?," wrote the weekly.
It also asked about WPP's role: "On the tenant's side, did WPP notice problems, such as the stairwell and parking, before deciding to rent the office building? How thorough was its due diligence?"
The report also stated that another two tenants of Tower H, Mammoth Empire Holding Sdn Bhd (MEH) (the developer of the building) and ride hailing company Grab have not vacated the building.
The weekly also revealed that "that there are still people stationed at the location, which begs the question as to how serious the safety issues are".
Block H is made up of 18 storeys with a net lettable area of 184,591 sq ft. WPP is the largest tenant with a staff of 1,200 and taking up 10 floors. MEH and Grab took four floors each.
It was reported last month that MEH had initiated measures to help it raise RM800 million "to pare down debt, complete its long-delayed projects and put the group on a sound financial footing by mid-2019".