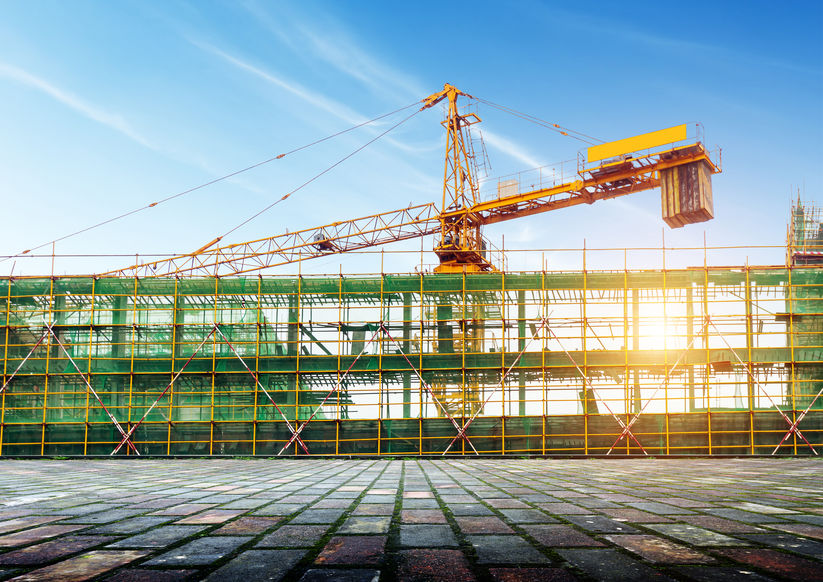 KUALA LUMPUR (Dec 28): The construction sector hadn't had it good this year, with some construction firms posting its lowest profits in a decade. The sector was affected by the uncertainty ahead of the 14th general election (GE14) in May, which worsened following the change in leadership as the Pakatan Harapan-led (PH) government's move to review some megaprojects.
In its election manifesto, "a comprehensive review of all megaprojects that have been awarded to foreign countries" was among the 10 things Pakatan had promised to do in its first 100 days in office.
As a result, the move saw projects such as the light rail transit line 3 (LRT3), the second mass rapid transit line (MRT2), MRT3, the Kuala Lumpur-Singapore highspeed rail (HSR) and the East Coast Rail Link (ECRL) being downsized, deferred or cancelled.
It also made Bursa Malaysia-listed construction companies involved in the projects a casualty as they saw their share price plunge drastically. Indeed, some of these stocks have yet to recover much of the losses, with most seeing their share price remaining at around half of that earlier in the year.

In terms of market value, IJM Corp Bhd and Gamuda Bhd were among the biggest losers in the construction sector this year. IJM Corp lost RM5 billion in market value, while Gamuda saw RM6.35 billion wiped off its market capitalisation.
Other top losers include Barisan Nasional-linked company George Kent (Malaysia) Bhd, which saw its share price plummet 76.5% this year to close at 82.5 sen yesterday. It has lost RM1.5 billion in market value this year.
On the current status of these projects, both the MRT2 and LRT3 are moving ahead with a lower cost, while the RM110 billion HSR project has been deferred to 2020.
ECRL, on the other hand, has been shelved with no affirmation if it has been cancelled or deferred, and the RM60 billion MRT3 was last reported to be cancelled, pending the completion of MRT2.
On Oct 17, Malaysian Resources Corp Bhd (MRCB) and George Kent said their joint-venture (JV) company, MRCB George Kent Sdn Bhd, was informed about the government decision to move with the LRT3 project at RM16.6 billion, which is just slightly more than half of its previous cost of RM31.65 billion awarded by Prasarana Malaysia Bhd.
Later the same month, the ministry of finance announced that MMC-Gamuda KVMRT (T) Sdn Bhd, a JV between MMC Corp Bhd and Gamuda, will remain the contractor for the underground works portion of the MRT2 — now at an even lower cost of RM13.11 billion — after the consortium agreed to give a larger cost cut of 21.5% or RM3.6 billion,
MMC-Gamuda had previously agreed on Oct 3 to reduce the construction cost of the above-ground portion of the MRT2 by RM5.22 billion or 23% to RM17.42 billion, from its original RM22.64 billion. Thus, this brings the final cost savings of RM8.82 billion or 22.4% for MRT2.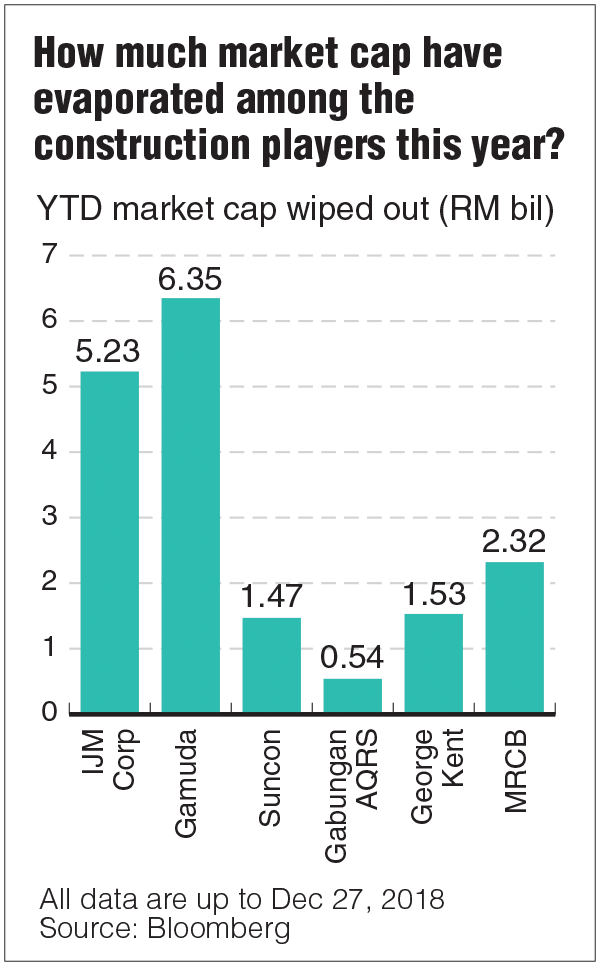 This article first appeared in The Edge Financial Daily, on Dec 28, 2018.