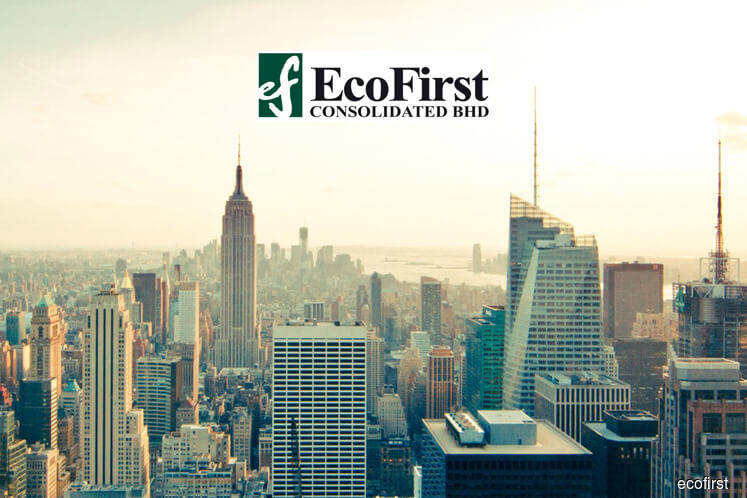 KUALA LUMPUR (Dec 28): EcoFirst Consolidated Bhd is seeking to jointly develop a RM1.25 billion gross development value (GDV) mixed residential and commercial project in Paya Terubong, Penang with the Penang-based Lone Pine group.
It yesterday signed a share sale agreement (SSA) to acquire a 70% stake in Geo Valley Sdn Bhd, a member of the Lone Pine group, for RM44 million cash.
EcoFirst said it will first subscribe for a 20% stake in Geo Valley for RM13,333.46. It will then acquire another 3.3 million shares for RM44 million from Geo Valley shareholders.
Geo Valley owns seven pieces of land totalling 32.8 acres (13.3ha) in Paya Terubong, Penang. "The pieces of land in Geo Valley are intended to be developed as residential and commercial development," it added.
Geo Valley had been granted planning permission on Dec 9, 2015 and building plan approval on June 21, 2016 by the City Council of Penang Island for the development of three blocks of medium cost apartments and one block of controlled price apartments and commercial shoplots on one out of the seven pieces of land measuring 21.73 acres.
In a filing with Bursa Malaysia yesterday, EcoFirst said it had entered into the SSA with five individuals, namely Tay Siew Hwei, Khoo Lay Har, Ooi Sheng Long, Ng Wee Kiat and Ng Wee Hean, for the proposed acquisition.
"The purpose of the proposed acquisition is to enlarge the group's land bank for future development project and will contribute positively to the future earnings and cashflow of the group in line with its core business," it noted.
Geo Valley recorded an audited net loss of RM4.43 million for the financial year ended Aug 31, 2017. As at Aug 31, 2017, the company had audited net liabilities of RM13.84 million.
EcoFirst said it plans to fund the purchase price through internal funds and/or external bank borrowing.
"The proposed acquisition is expected to contribute positively to the future earnings and earnings per share of EcoFirst Group beginning financial year ending May 31, 2020 (FY20)," it added.
The proposed deal is expected to be completed in the fourth quarter of FY19.
This article first appeared in The Edge Financial Daily, on Dec 28, 2018.