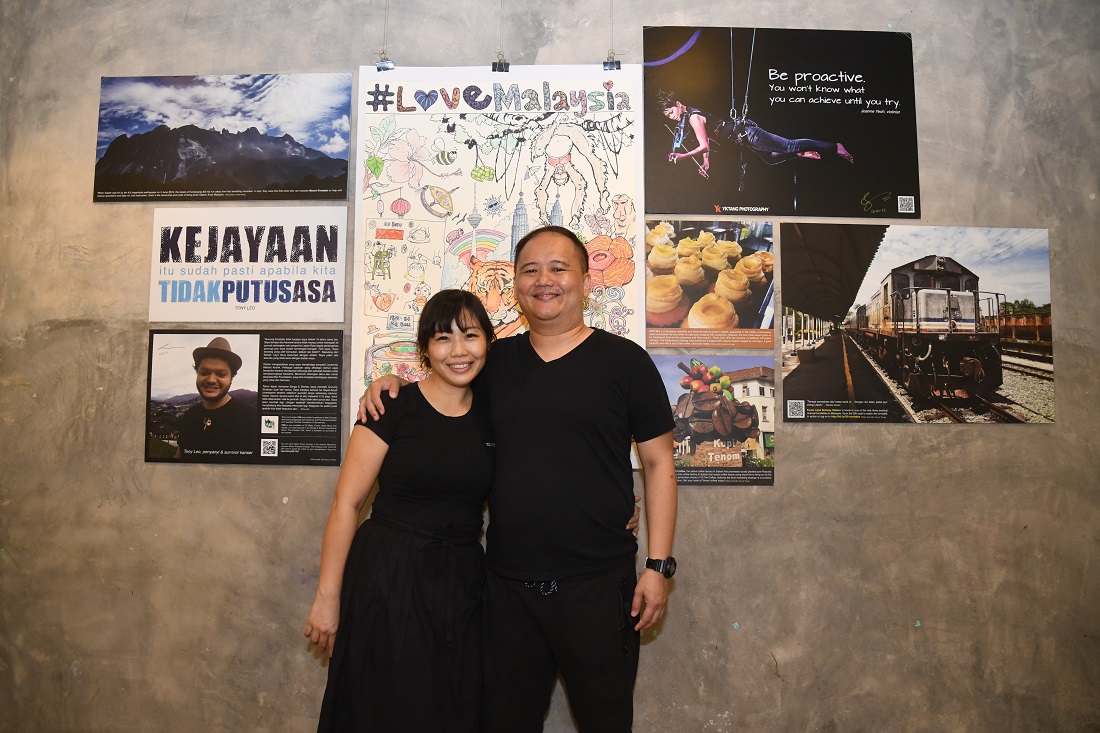 Located at a humble intermediate unit in a row of shoplots in Kuala Lumpur's Taman Desa, Charlie's Cafe & Bakery has won a large number of loyal patrons since its inception in May 2015 with its delicious food and homemade desserts.
It is also a hot hangout for many celebrities. Andrew Soh, or better known as Uncle Siu Mai from Malaysian meme and humour portal MGAG, award-winning journalist R. Nadeswaran and Hong Kong TVB actress Kiki Sheung are among its frequent visitors.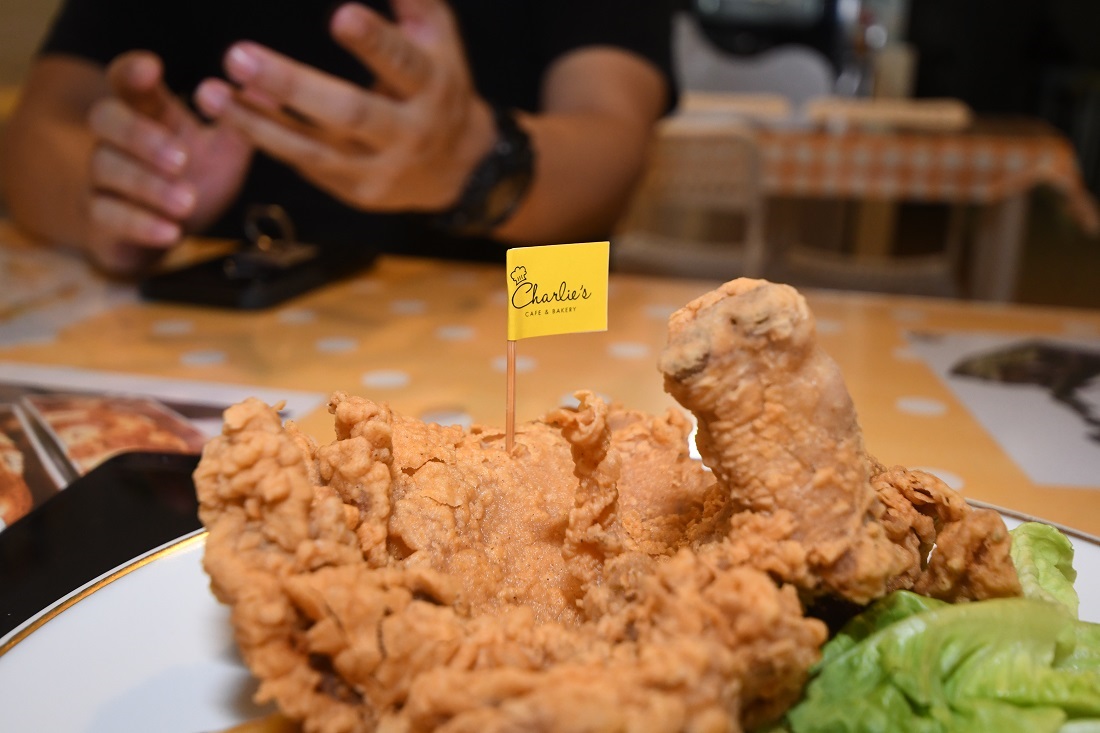 The cafe is run by four full-timers, including owner Desonny Tuzan and his wife Debra Leong, both Sabahans. Why name it Charlie's Cafe? Tuzan, a Kadazan, says the name bears no significance but sounds "friendly and well-known".
A must-try is the oven-grilled chicken chop served with homemade sauce, salad and mashed potato drizzled with a hearty mushroom gravy.
According to Tuzan, one of the secrets behind the their delectable chicken chops is the oven that he has heavily invested in.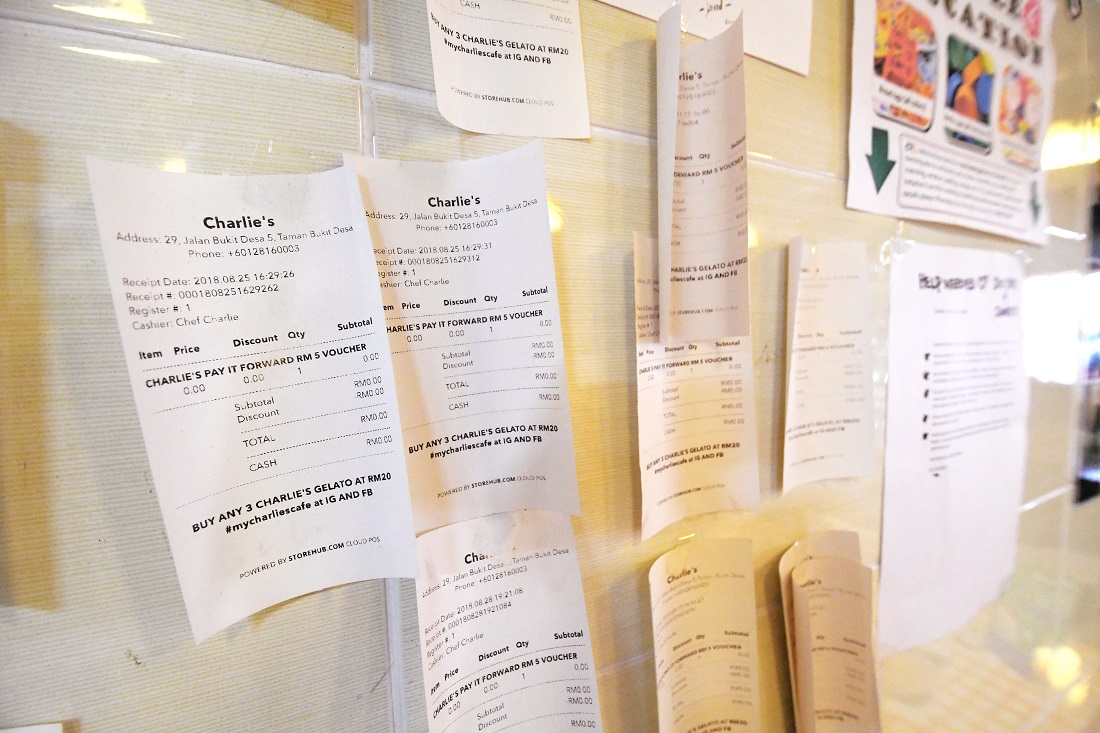 "As opposed to pan-grilling, the oven allows us to control the temperature, time and humidity. Thus, we can make such crispy yet juicy chicken chops while ensuring consistency in the taste," he explains.
Other hot-sellers include their lip-smacking selection of desserts such as cheesecakes, gelatos, donuts and UFO tarts — all personally made by Leong.
"There was one day I took off my hairnet and my friend couldn't recognise me because I'm always wearing it while working here," she recalls.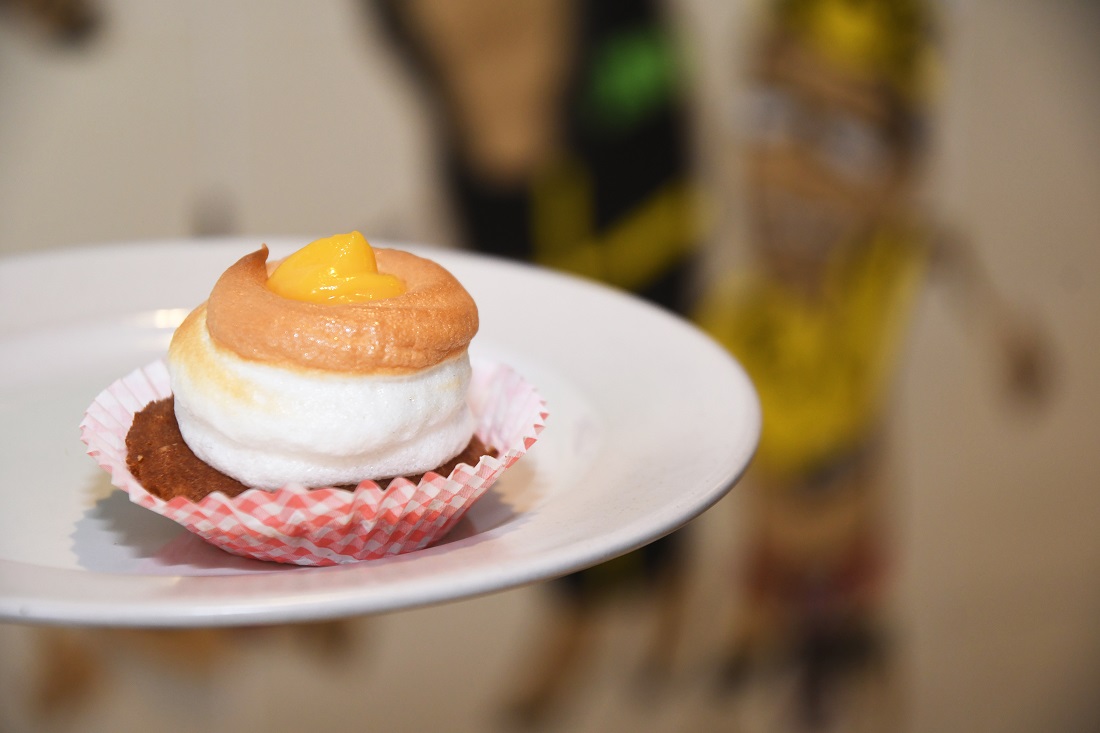 If you are a durian person, their Musang King durian gelato and cheesecake will definitely brighten up your day. But if you are not, don't worry — try their UFO tart instead. Also called "Cow Dung tarts" due to its distinctive shape, the popular Sandakan dessert is made in limited quantities to ensure consistency and quality.
However, what makes Charlie's Cafe truly special is its "Pay-It-Forward" campaign, which aims to help the homeless and underprivileged in the city.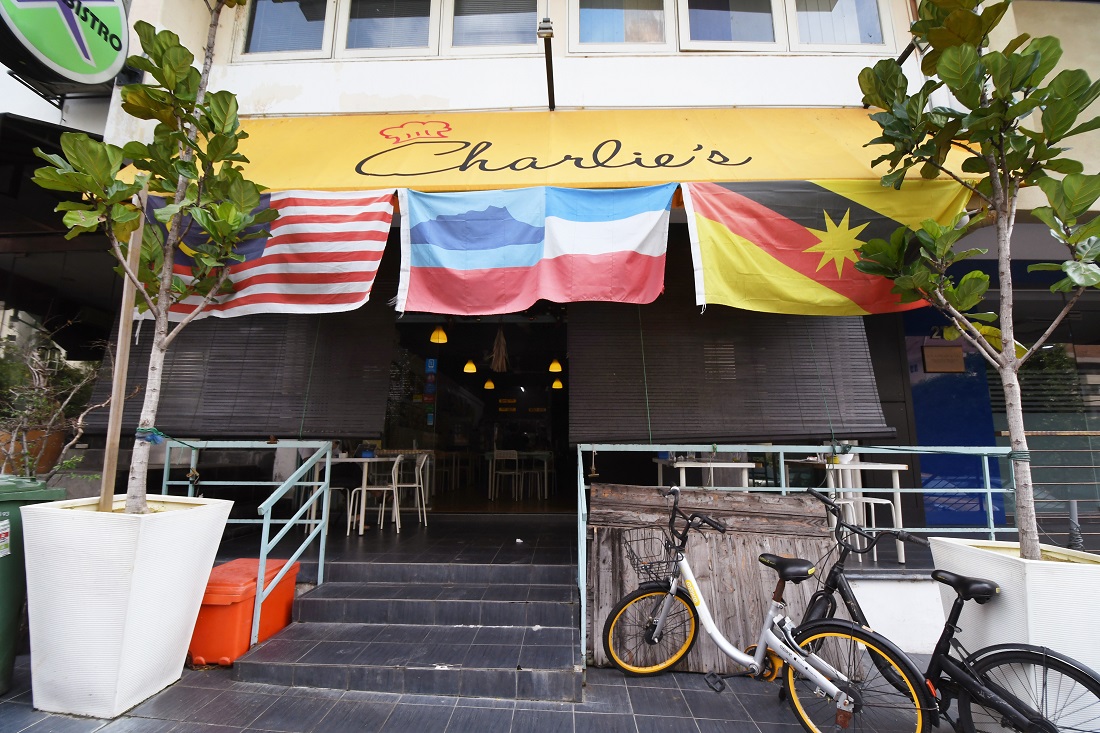 Under the campaign, customers can purchase a voucher worth RM5 each, which will be stuck on a wall in the cafe. These vouchers will help to fund the meals that the couple distributes every Monday among those in need in the Central Market area.
The cafe also collects toiletries donated by its customers and distributes them with the meals. On average, the pair serves 90 to 120 meals a month.
If you are interested in visiting Charlie's Cafe, it opens from 12pm to 9.30pm from Monday to Friday and 11am to 10pm on Saturdays. It is closed on Sundays.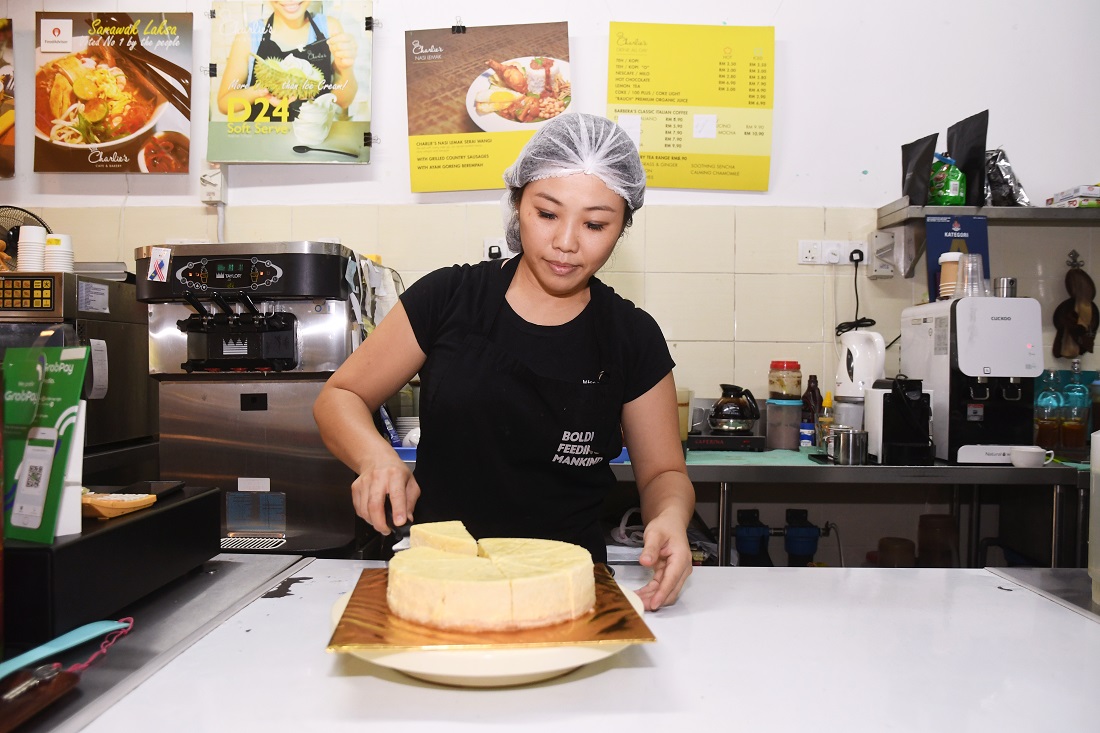 Charlie's Cafe & Bakery
Address: No 29, Jalan Bukit Desa 5,
Taman Bukit Desa, 58100 Kuala Lumpur
Contact: (012) 816 0003
Facebook: Charlie's Cafe Since 2015 #mycharliescafe
This report is part of the "Food For Thought" segment in Live! 2019.
This story first appeared in Live! 2019 magazine. Download your copy of the magazine here.