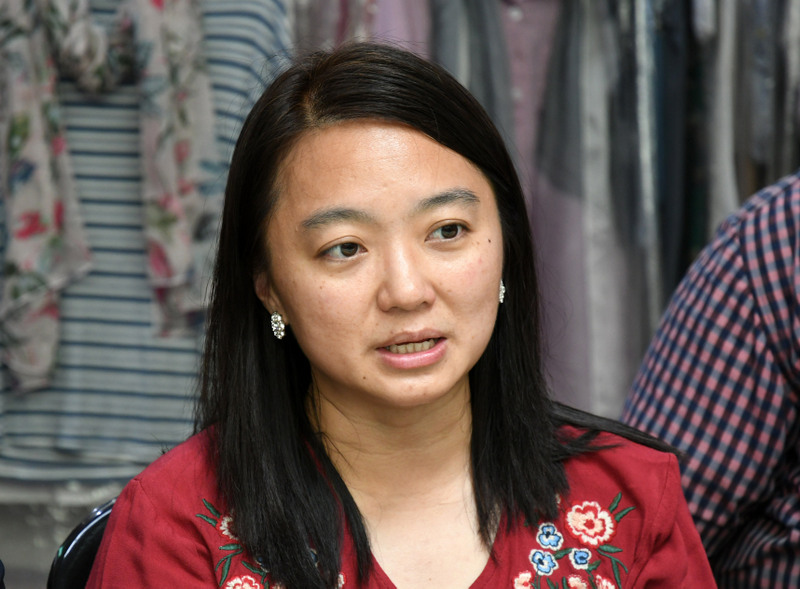 PETALING JAYA (Jan 16): It is absolutely possible to develop housing on the site currently occupied by the Bukit Kiara longhouses near Taman Rimba Kiara (TRK) at Taman Tun Dr Ismail (TTDI), Kuala Lumpur, said Segambut MP Hannah Yeoh.
In a report by The Star, the Pakatan Harapan lawmaker said property developers not involved in the current dispute over the high-rise, high-density residential development at TRK said building housing within the longhouse site was doable – provided if the agenda is not to make a profit.
"Our agenda is to settle the housing [for the longhouse residents], thus we must go back to the spirit behind the initial project that was given approval," she said.
The Bukit Kiara longhouse folk were promised free affordable homes plus options to purchase further units of these properties at a discounted price as part of a resettlement deal in the development of some 12 acres of land in TTDI.
The development by Memang Perkasa Sdn Bhd and landowner Yayasan Wilayah Persekutuan (YWP) entailed the construction of eight 42- and 54-storey blocks of high-end serviced apartments and a 30-storey block comprising 350 units of affordable housing.
Residents of TTDI and their supporters have protested against the development out of concern it would damage or destroy one of the city's best-known green lungs.
A joint working committee (JWC) which features Yeoh, reps from the TTDI Residents' Association (TTDIRA), Dewan Bandaraya Kuala Lumpur, YWP and the Federal Territories Ministry was set up last November to resolve the stalemate between the various stakeholders.
The first meeting was held on Dec 17 last year with participants airing their views but ultimately unable to come together for an agreement on the developer's proposal to scale down the development.
According to the MP, the next meeting will probably take place after the Chinese New Year in early February, with a proposal that is reduced further in scope from the previous one expected to be tabled.
"We have requested the developer resubmit a further scaled down project limited to only the longhouse footprint and to not eat up the green space," she added.
Yeoh stressed that her agenda has always been to provide homes for the longhouse residents while preserving Taman Rimba Kiara, adding that the green space that is lost can never be recovered.