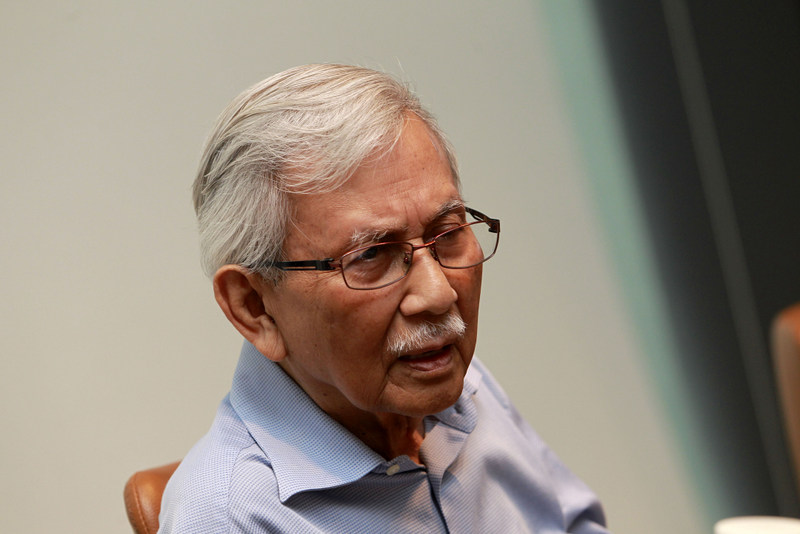 PETALING JAYA (Jan 22): The East Coast Rail Link (ECRL) may still continue after all, as Malaysia is still in negotiations with China over the project, a Malay Mail report quoted former Finance Minister Tun Daim Zainuddin as saying.
He added that both parties hoped to conclude discussions quickly.
The government adviser was appointed by Prime Minister Tun Dr Mahathir Mohammad as a special envoy to meet China's premier Li Keqiang and other government officials in Beijing last year.
The ECRL was one of several infrastructure projects that were suspended after the Pakatan Harapan government took over in May as part of their election pledge to review potentially overpriced infrastructure projects.
Meanwhile, when queried about fugitive financier Jho Low's status as a bargaining chip in Malaysia-China negotiations, Daim said he "can't respond to speculation".
The Penangite is currently the target of a global manhunt. It is unclear where he is located and how he travelled as his Malaysian passport was cancelled in July while his St Kitts and Nevis passport was revoked in June.