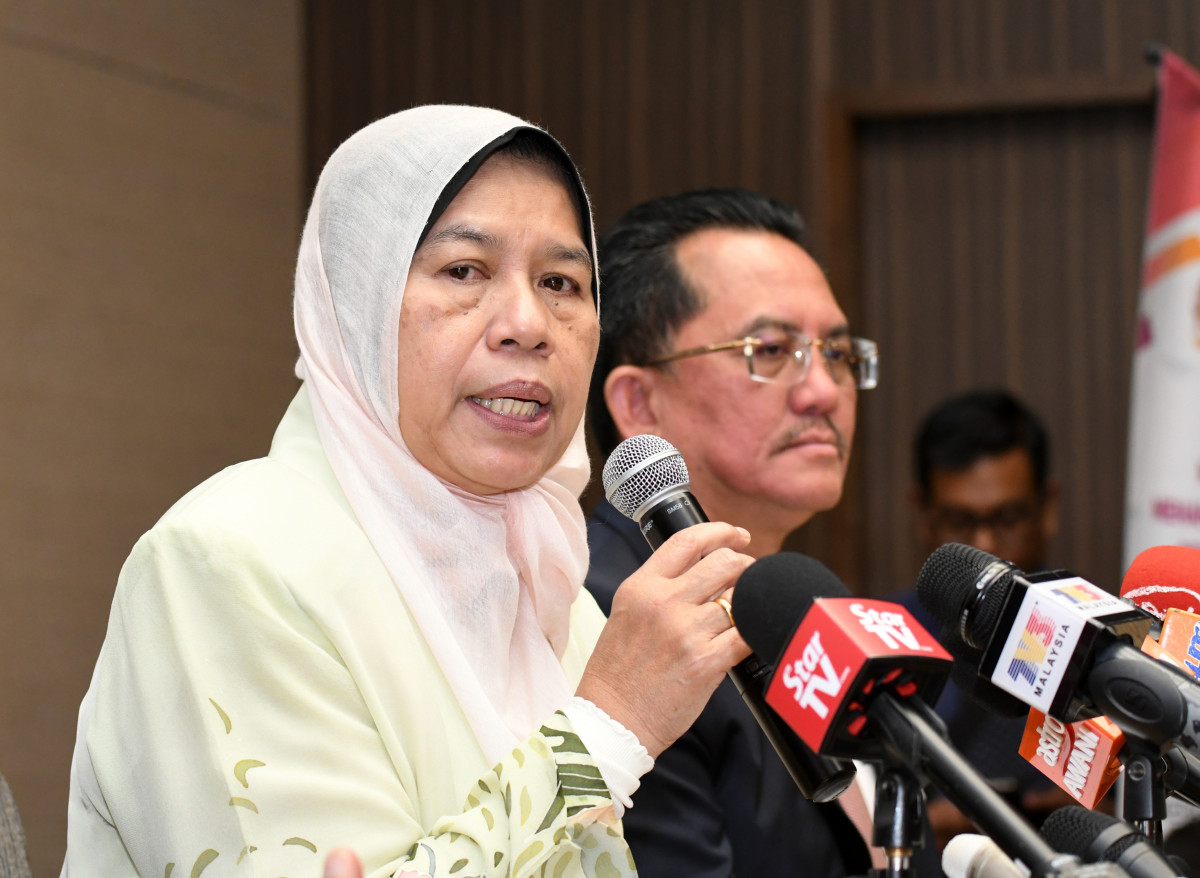 KUALA LUMPUR (Jan 28): Houses under KPKT's Rent-to-Own scheme can only be resold to the ministry to prevent speculation, said Housing and Local Government Minister Zuraida Kamaruddin.
Commenting on possible speculative activities by property buyers embarking on the scheme, she stressed that the government is working with all stakeholders to offer quality affordable homes to low-income earners and these houses should be reserved for buyers purchasing these homes for their own stay.
"By doing so, the owners cannot sell [the homes] at high prices. KPKT will buy back the unit and sell it or rent it to the people who need a shelter," she told the media after the Memorandum of Understanding (MOU) signing ceremony between KPKT, Pembinaan Kery Sdn Bhd and Tisy Sdn Bhd.
* Residential Tenancy Act needed to protect tenants' right and avoid discrimination
* National Housing Policy 2018-2025 aims to reconcile market mismatch, focus on Rent-to-Own scheme
* KPKT's first Home Ownership Expo to be held in March
These two companies are working with KPKT to offer 2,600 affordable homes and transit homes for unmarried wage earners.
Tisy Sdn Bhd will be building a mixed development which comprises commercial components and 2,200 units of affordable apartments with facilities.
The project will be built on a 300-acre tract in Rawang.
Meanwhile, Pembinaan Kery Sdn Bhd plans to construct the first youth transit homes for single city dwellers.
"The company will be offering smaller studio units with a built-up of 500 sq ft to young and single wage earners in the city," she added.
The project will be built on a 2.9-acre plot in Kepong, Kuala Lumpur.
Currently, both projects are still in the planning stages and are not open for sale yet.
"The pricing for these properties will be determined later, after we study the median income of these areas, but it will be below RM300,000," said the minister.