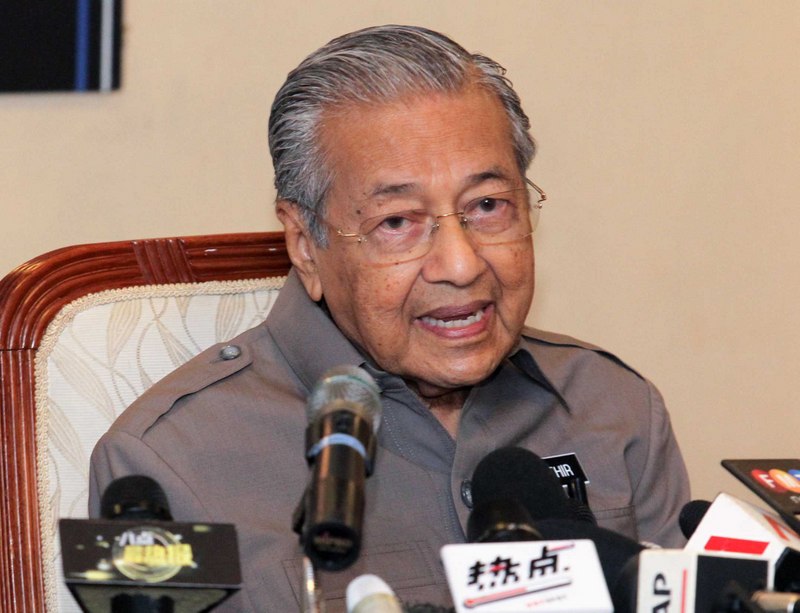 PUTRAJAYA (Jan 29): Prime Minister Tun Dr Mahathir Mohamad admitted that there have been some mistakes in the dissemination of information on the East Coast Rail Link (ECRL) project and said Finance Minister Lim Guan Eng will be issuing a statement on the matter soon.
"Sometimes some ministers make announcements before they are due. I admit that a mistake was made and we are going to correct that mistake.
"The Minister of Finance will soon give a clear explanation as to what happened," he said during a press conference today, following the launch of the National Anti-Corruption Plan (NACP).
* Azmin: Govt finalises cancellation of ECRL contract with CCCC
* Lim Guan Eng shocked by Azmin's announcement of ECRL scrapping, says report
Meanwhile, he explained that Malaysia just simply cannot take on the contract due to the country's current heavy debt burden, especially as the project will cost the country RM100 billion.
"We have to cut back on some of the expenditure incurred by the previous government. It is not because we don't want to honour our contracts but we just cannot pay," said Dr Mahathir.
He added that the contract "will impoverish" Malaysia and seeks the understanding of the parties concerned regarding the country's current financial position.
Asked whether the compensation sum to be paid if the project is called off is a concern to the government, Dr Mahathir said the amount will not be as big as the cost of the contract, which will be carried over the next 30 years. — theedgemarkets.com