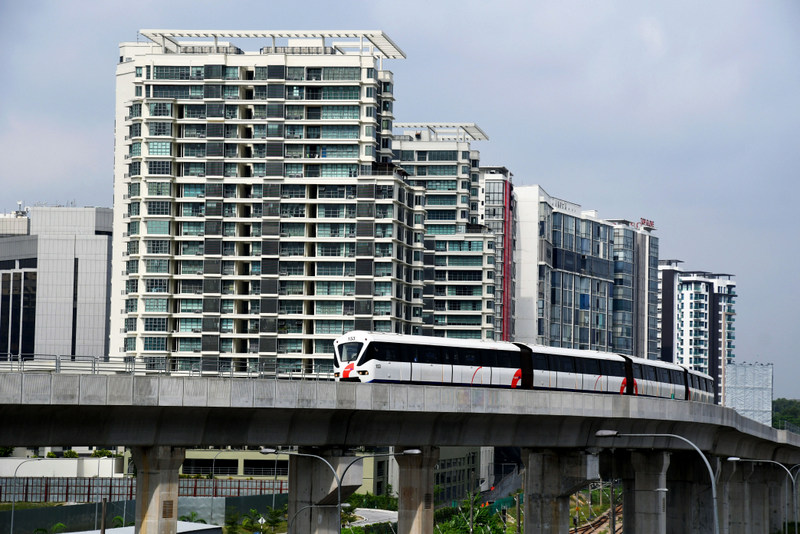 KUALA LUMPUR (Jan 28): George Kent (Malaysia) Bhd has clarified that its non-executive director Datuk Dr Keizrul Abdullah's remark on the award of the LRT3 project was made in his private capacity.
The construction firm's statement in response to a news article by Bernama quoting Keizrul saying that "if the current Government does not like us, it would not have allowed us to continue with the Light Railway Transit 3 (LRT 3) project".
The article also reported that George Kent was labelled as a Barisan Nasional Government crony, and its chairman Tan Sri Tan Kay Hock, who controls 42.21% of the group's equity, used to play golf with former Prime Minister Datuk Seri Najib Razak.
"George Kent would like to clarify that Keizrul's statements were made in his private capacity, and do not reflect the view of the group and its board of directors." said George Kent in the press statement today.
George Kent said it was thankful for the opportunity to work on the LRT3 project. Its subsidiary that won the project, MRCB George Kent Sdn Bhd is a joint venture (JV) with Malaysian Resources Corporation Bhd (MRCB), in which both own equal stakes.
Last Friday, the joint venture signed a fixed-price contract of RM11.86 billion with Prasarana Malaysia Bhd for the LRT3 project.
On Oct 17, the MRCB-George Kent JV announced that it was notified by the Government that the LRT3 project will continue, but at a lower cost of RM16.6 billion (including land acquisition, interest during construction and others) — almost half or 47% of the earlier cost of RM31.45 billion in July. The implementation concept of the project was also remodelled from a project delivery partner to a fixed price contract regime.
Shares in George Kent went up by one sen to RM1.13 per share, with market capitalisation of RM630.86 million. The stock was traded at RM3.80 on May 8 before the 14th General Election. — theedgemarkets.com