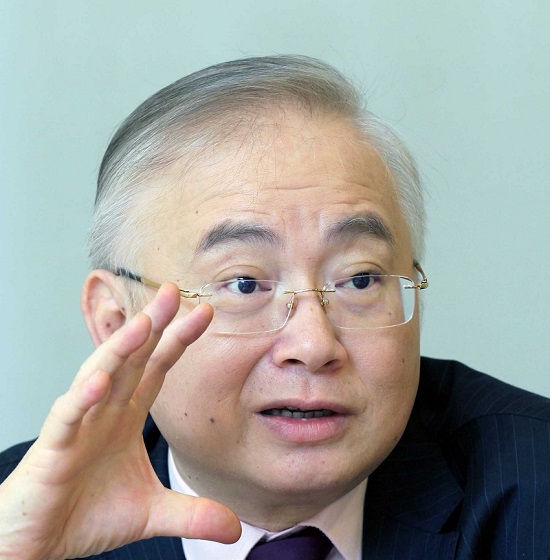 KUALA LUMPUR (Jan 30): Putrajaya's ties with China will be harmed if the East Coast Rail Link (ECRL) is scrapped, warned MCA president Datuk Seri Wee Ka Siong (pictured).
It may even lead to retaliatory action from Beijing, the Malay Mail reported the ex-minister in the Prime Minister's Department saying in an open letter to Prime Minister Tun Dr Mahathir Mohamad and the Cabinet.
*Guan Eng: Cabinet decided only PM to make ECRL announcements
*Prioritise other issues in East Coast before building ECRL, says Jomo
*Lim Guan Eng shocked by Azmin's announcement of ECRL scrapping, says report
"If we put ourselves in China's shoes, we will surely respond negatively as well if our overseas investment is treated as such.
"The Malaysian government can consider restructuring the project timeline or reducing the project scale, which are alternatives that work in Malaysia's favour while maintaining the amicable ties between Malaysia and China," Wee said.
"It takes years to build a bilateral relationship, and only seconds to destroy it.
"The Malaysian government should appreciate our friendship with China and try its best to achieve mutual benefits and common prosperity with China," the news portal reported Wee saying.
The MCA boss added that the Chinese may retaliate "by imposing certain or full restrictions on Malaysian exports such as palm oil".
"For the sake of the people in the east coast as well as the whole Malaysia, the government should not cancel the ECRL project," Wee said.
Economic Affairs Minister Datuk Seri Mohamed Azmin Ali announced last week that the government has finalised the cancellation of the East Coast Rail Link contract with China Communications Construction Company (CCCC).
But this was followed by a statement by Finance Minister Lim Guan Eng that he was "shocked" by Azmin's announcement on the status of the ECRL.
In the latest development, Lim said that the Cabinet has decided that only Dr Mahathir will make announcements on the proposed RM81 billion ECRL project due to the sensitivity of the contract.