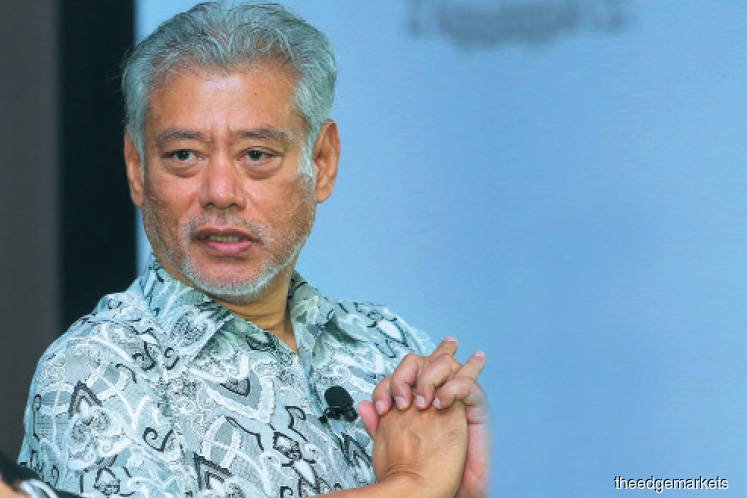 KUALA LUMPUR (Jan 30): There are many other areas of concern for the government to consider in the East Coast region before deciding whether to build a multi-billion East Coast Rail Link (ECRL), said academic Jomo Kwame Sundaram (pictured).
He said some people have voiced the need for the RM81 billion ECRL project in a bid to develop and provide economic opportunities for the region and that if it did not go through, the region would be neglected.
*Lim Guan Eng shocked by Azmin's announcement of ECRL scrapping, says report
*BN leaders have field day over Guan Eng-Azmin ECRL confusion
*None the wiser over ECRL poser
"It wouldn't (be neglected). For me I feel there are other issues and challenges faced in the East Coast that needs to be given more attention.
"Things like the problem of water, sanitation, floods. Those should be given more attention," he told reporters on the sidelines of a Malaysian Press Institute event, where he gave a talk on the topic of 'New Malaysia: Role of Media'.
Jomo, however, acknowledged that the decision to build the ECRL is a sensitive and complicated matter involving many parties.
"I have said this even before the general elections that it is better to cancel it but I was not yet aware of the various issues at hand.
"But this decision is not yet finalised. And there are many other factors to be considered such as existing contracts which if terminated will come with consequences.
"To be honest I'd rather not comment much now as there is a lot to be considered. Though I do hope a proper statement is made soon by the government. What is important is to save as much as we can for the country," he said.
Prime Minister Tun Dr Mahathir Mohamad said yesterday that negotiations on the project were still ongoing and that no decision had been made as yet.