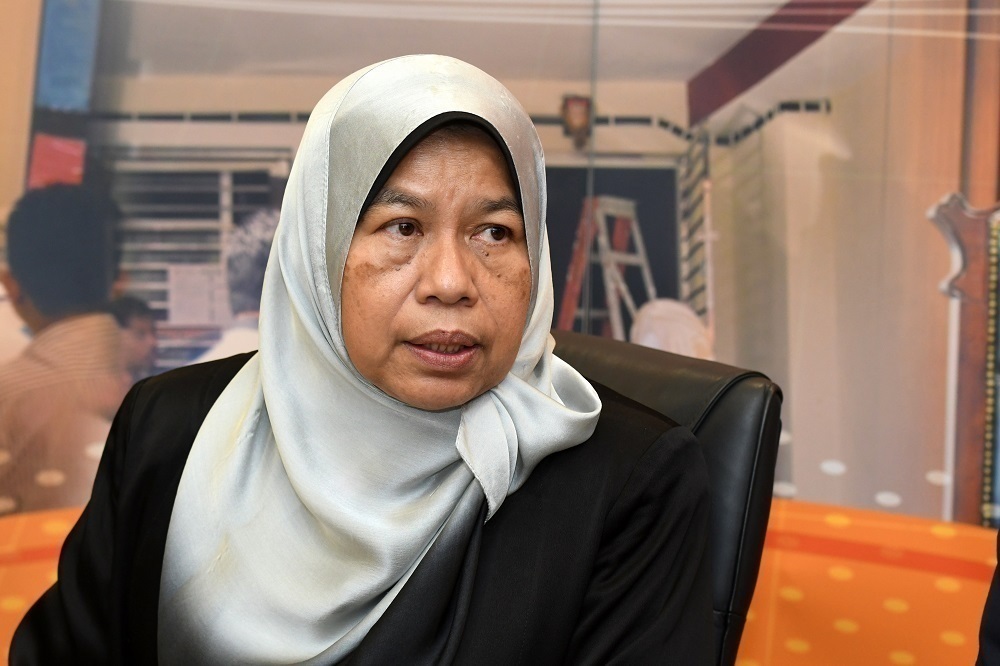 KUALA LUMPUR (Feb 10): Local Government and Housing Minister Zuraida Kamaruddin has clarified today that she never got her academic qualifications from the National University of Singapore (NUS) or Harvard University in the US.
"I have never claimed or held myself to be a graduate of NUS and I have never authorised anyone else to do so. I am also not responsible for the wrongful entry in Wikipedia which claims that I am [an] NUS graduate.
"I am disappointed that the media did not verify this obviously fake news with me before publishing it," she said in a statement that was reported by the Malay Mail.
*National Housing Policy 2018-2025 aims to combat record property overhang
*BNM's Fund for Affordable Homes to help lower income group own property
*Residential Tenancy Act needed to protect tenants' right and avoid discrimination
She also criticised the Utusan Malaysia for "publishing the unverified snippet" and added that the Malay daily did not contact her to fact check before publishing.
Utusan Malaysia has removed the "original article" following Zuraida's comments.
A Wikipedia entry on Zuraida's academic achievements also stated that she is "a social science graduate from the Harvard University of higher learning".
"It's mad," Zuraida told Free Malaysia Today today about her "Harvard qualifications". The latest information "is believed to be keyed in by an anonymous user earlier today", reported the news portal.
The tertiary education of ministers became a public concern recently when it was revealed that the University of Cambridge did not have distance-learning degree programmes that Deputy Foreign Minister Datuk Marzuki Yahya supposedly studied for.
Marzuki explained later that his degree was from the US-based Cambridge International University (CIU) rather than the elite UK institution.
But it was also reported that checks showed that "the CIU is a suspected degree mill".