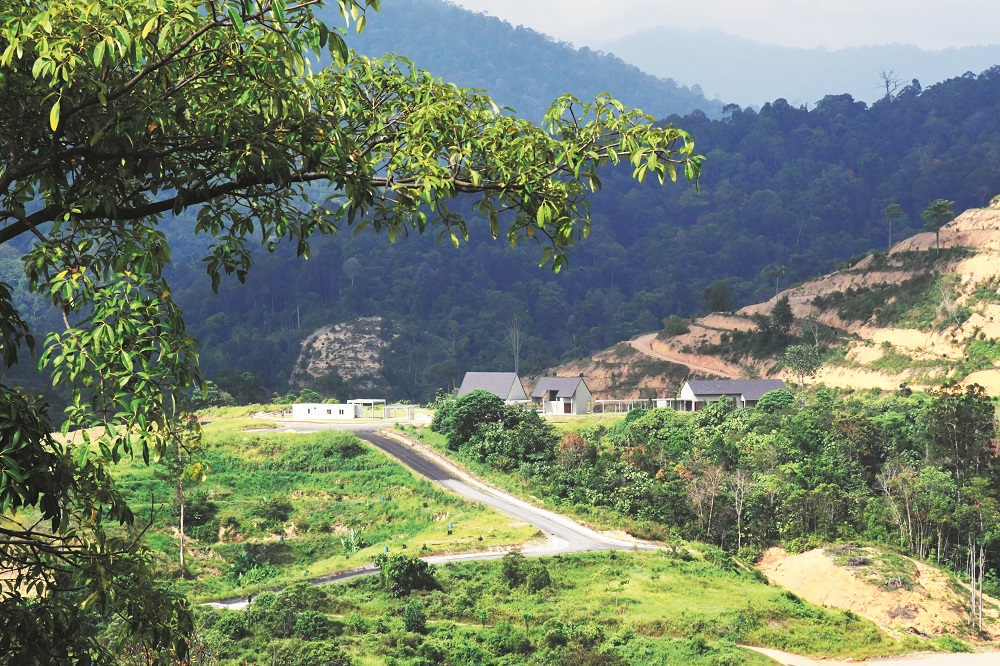 Tired of the hustle and bustle of city life? Looking for a place to build a holiday home or maybe just to grow your own Musang King durians? Bina Puri Holdings Bhd's The Valley in Karak in the district of Bentong, Pahang has been created with you in mind.
Officially launched on March 2, The Valley @ Bentong offers agricultural lots suitable for building a home or to plant crops and fruit trees, or both. The developer will assist buyers in building a home and even help you plant durian trees.
Located about 3.5km from Karak town, the 1,596-acre development is divided into four zones: the 600-acre Kerau homestead zone; the 224-acre Karak Spring durian plantation zone; a 339-acre future development and a remaining 433 acres of land which are being sold to a group of investors.
The Kerau homestead development is spearheaded by Bina Puri subsidiary Karak Land Sdn Bhd. Here, one can opt to buy a lot ranging from one to five acres to build a home or to start planting durians and other fruits such as bananas and papayas.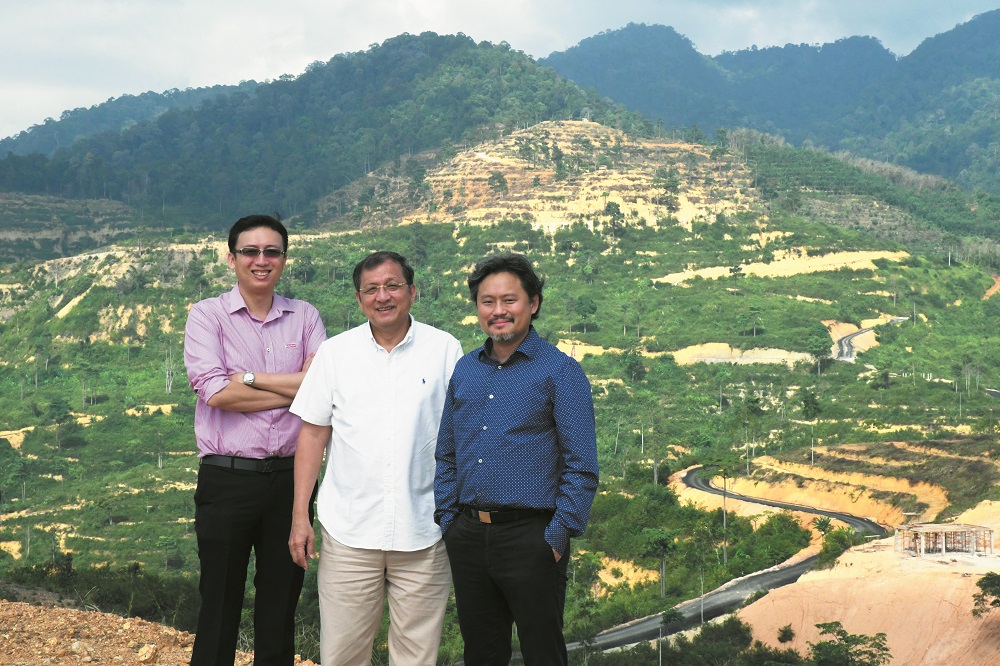 Under the National Land Code, owners of agriculture land are allowed to build one house which shall not occupy more than 20% of the entire land area or more than two hectares of the land, whichever is less, for themselves or any persons employed, for agricultural purposes. Other buildings are allowed provided they are ancillary to the agricultural purpose.
For new lot owners at Kerau who want to plant durians, Bina Puri will help connect them with local durian farmers who can be appointed to look after their durian orchards.
Meanwhile, the developer also offers a home building package for a cute little dome-shaped house specifically designed by the developer. The built-up is about 300 sq ft priced at RM80,000.
"We purchased the land back in 2013 and we soft launched Kerau Phase 1 in December 2016 with a total of 158 lots. We achieved more than 70% sales within six months. Due to the overwhelming response, we subsequently decided to open Phase 2 which comprises 138 lots with selling prices starting from RM5.88 to RM8.09 psf," said Bina Puri group executive director Datuk Matthew Tee during a visit to The Valley with EdgeProp.my recently.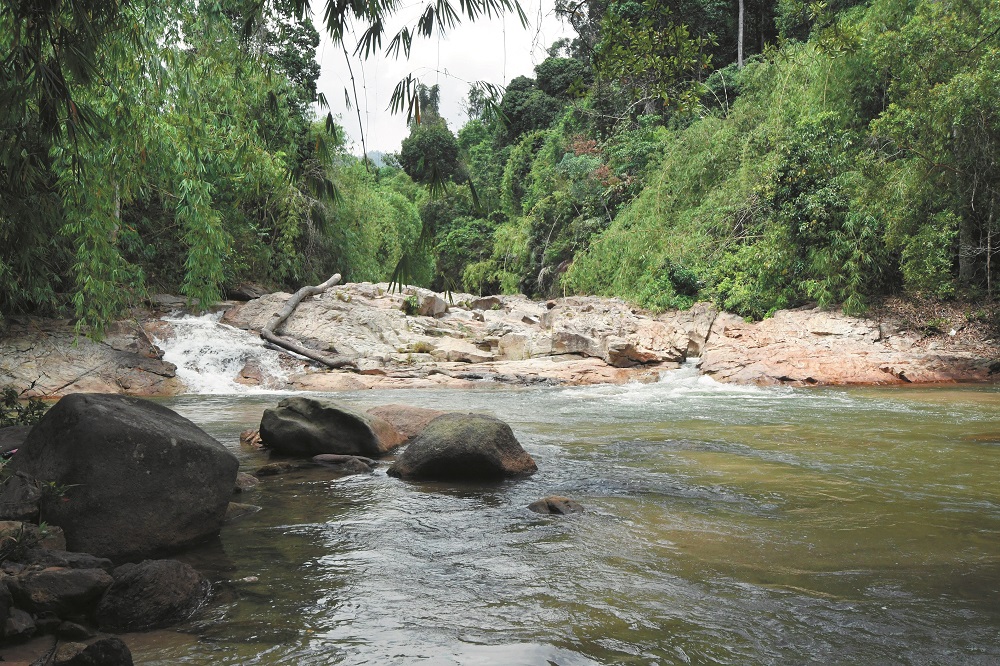 Lots for Phase 1 range from one to two acres, while Lots in Phase 2 range from one to five acres.
To date, Phase 1 is already 91% sold at prices ranging between RM3.50 to RM7 psf while Phase 2 is about 32% sold. Bina Puri expects to sell the remaining lots by end-2019, Tee said.
According him, most buyers are in the 40- to 60-year-old group who came all the way from Subang Jaya, Petaling Jaya, Shah Alam and Klang, looking to retire here or start a homestay business.
Notably, there are also younger buyers in their mid-30s wanting to construct their own weekend home or venture into the plantation business.
At about RM300,000 per acre, the Kerau agriculture lots are more affordably priced compared with other places in Bentong, said Tee, citing Janda Baik where land prices can go up to RM900,000 per acre.
"Apart from that, accessibility to this development is good as the entrance is just along the Karak main road," he said, adding that it is also accessible via the Kuala Lumpur-Karak Expressway.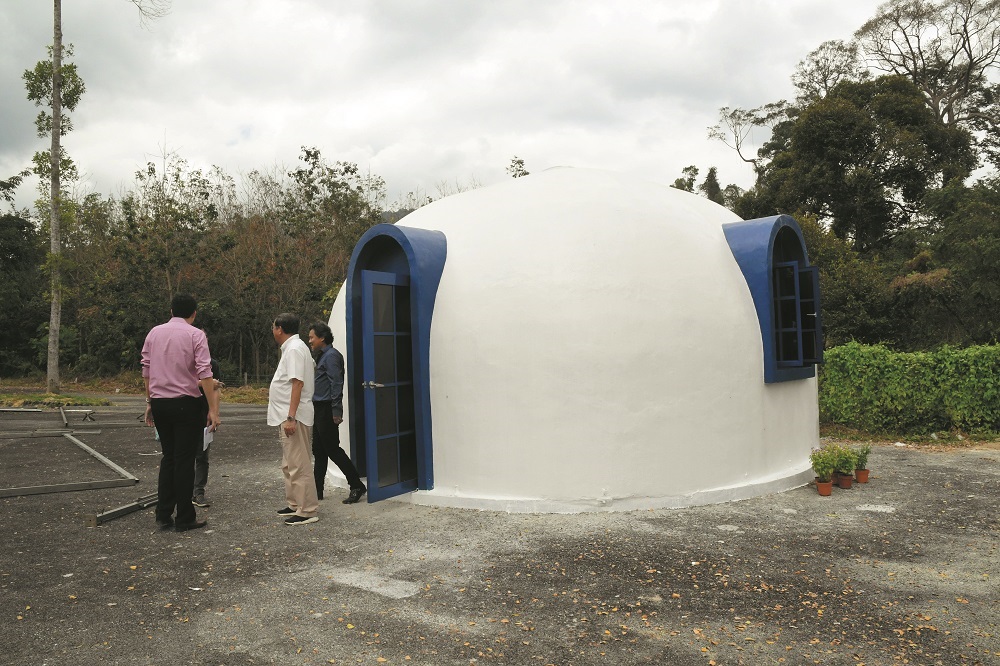 Bina Puri Properties executive director Ng Keong Wee pointed out that buyers are attracted by the infrastructure and facilities provided in The Valley.
"We provide tarmac roads, proper drainage, electricity from TNB substations that we are building and treated water from PAIP (Pahang Water Management Bhd).
"We are also creating ponds to store spring water from the hills and provide water to owners for free for two years, so that they can irrigate their crops," Keong Wee said.
Moreover, there will be two guard houses at the two entrances to the development and a club house which will have a swimming pool, gym, outdoor barbecue area, tennis court and an event hall.
All in all, the infrastructure and facilities at Kerau cost about RM20 million to RM30 million, said Keong Wee.
An untapped market
With rising demand for the Musang King durian, Bina Puri is getting into the action as well and has ventured into the agricultural business by planting some 5,000 Musang King durian trees in the 224-acre durian plantation zone in The Valley via its subsidiary Karak Spring Sdn Bhd.
"The success rate of these durian trees are quite good because the soil here is very good for durians. The first harvest is expected in the next five to six years," said Karak Land and Karak Spring Sdn Bhd director Datuk Ng Kee Leen. On top of that, the developer is also breeding fish such as tilapia and Patin in the water ponds that are storing spring water.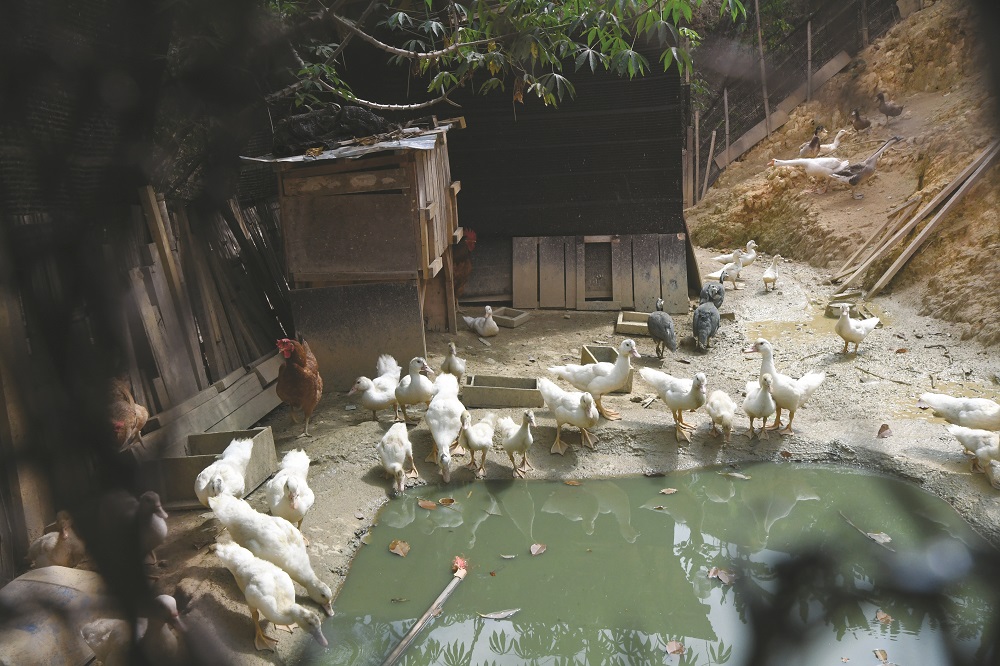 The Valley marks the first venture by Bina Puri into the homestead development and agricultural business, which the company believes is an untapped market that has a lot of potential.
"While people are going into urban areas and build houses there, we decided to go rural and do something different," Tee quipped.
The move is also in line with the developer's aim to diversify its income sources through the recurring income from the durian plantation.
"There was some doubt in the beginning, but things look bright," said Wee Keong, who is also a director in Karak Spring.
Looking ahead, future development on the 339-acre site could be a commercial, plantation or homestead development to complement the Kerau.
This story first appeared in the EdgeProp.my pullout on March 8, 2019. You can access back issues here.