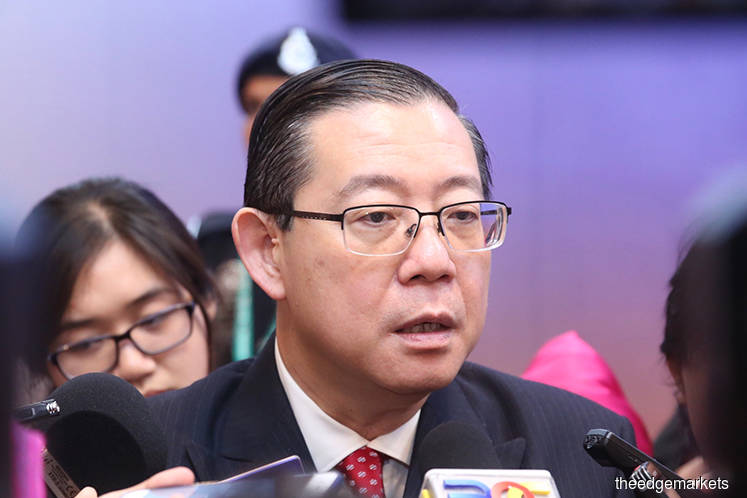 KUALA LUMPUR (March 26): Finance Minister Lim Guan Eng said the application of a cashless system in Malaysia could potentially reduce the possibility of corruption.
In his keynote speech to officiate the WeChat Pay technology exhibition today, Lim, however, noted that e-wallet adoption rate in Malaysia is still low.
"When we talk about cashless system, another very important benefit is that it could help cut down corruption, and I am sure corruption is much reduced in China, partly also because of the cashless system. So they can help to cut down corruption. Way forward, I think this is good for every country, especially for Malaysia," he told the audience.
"Corruption happens because of cash. Practicing the cashless system makes it easy to trace corruption as it has a paper trail.
"The government is proceeding with its institutional and fiscal reforms based on the principles of competency, accountability and transparency. Indeed, the clearest affirmation that our reforms are bearing fruits is the maintenance of our credit ratings at a high grade of A-/A3 by Fitch, Moody's and S&P," he said.
Lim said unlike credit or debit card and online banking, there are still room for growth in e-wallet segment.
Citing Nielsen's consumer survey report in January this year, Lim said 67% of consumers surveyed in Malaysia have used cashless payments, with debit cards and online banking being the most preferred non-cash channels.
However, he said the same study shows only 10% of its respondents used e-wallet as a form of payments, despite 88% of them being familiar with that form of technology.
"On the other side, local vendors are already at ease with e-wallets because the benefits are clear. E-wallets increase payment speed while reducing capital expenditure for payment infrastructure. I have been informed that this is one of the reasons why there are more than 3,500 merchants in Malaysia now accepting WeChat Pay for mobile top-ups, flight tickets, movies and many more," he said. — theedgemarkets.com