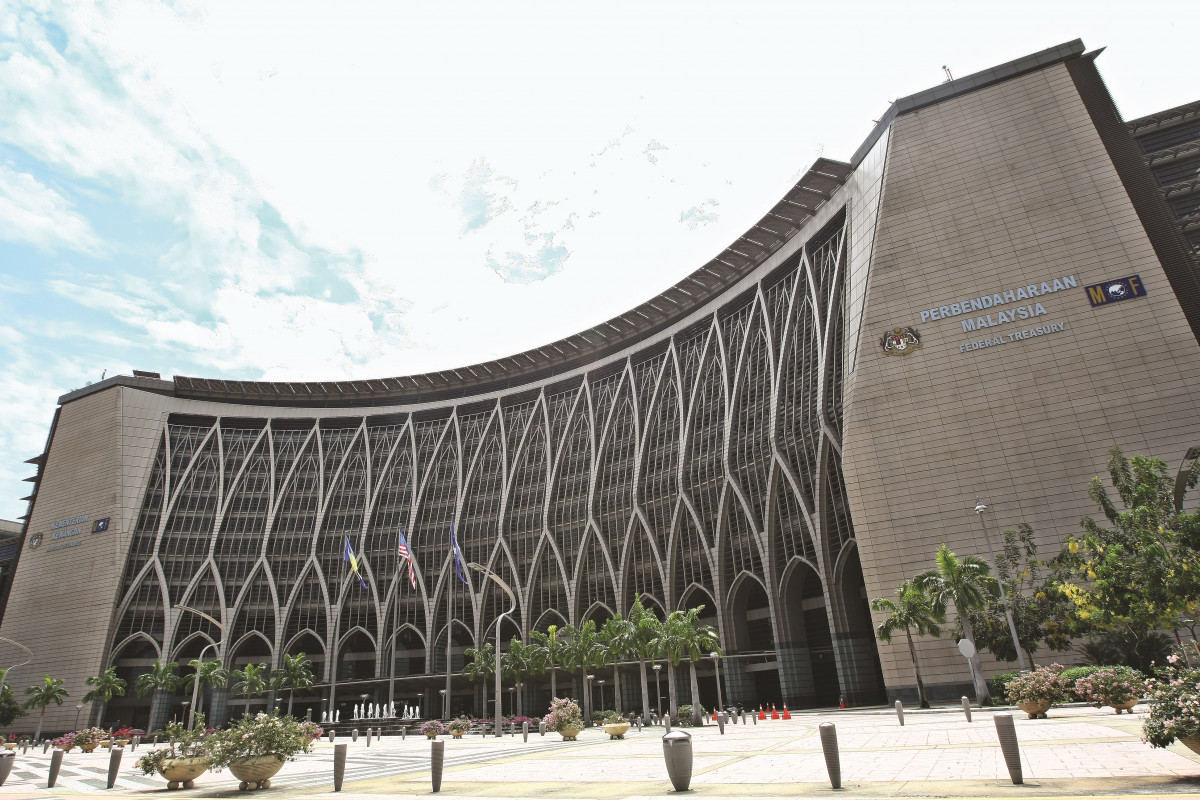 KUALA LUMPUR (April 4): The federal government spent around RM9 billion more than the RM280.25 billion allocated in Budget 2018 last year, said Finance Minister Lim Guan Eng.
"In total, the real spending in 2018 for both operating and development expenditure combined amounted to RM289 billion compared with RM280 billion approved in the estimated federal spending for 2018.
It needs to be emphasised that the increase of RM9 billion was due to the actions of the previous administration," he said when tabling the second reading of the Supplementary Supply (2018) Bill 2019.
Guan Eng said that from the supplementary budget of RM19.6 billion, RM9 billion is not additional budget sought, but rather a reclassification of the expenditure from operating expenditure to development expenditure.
Among the utilisation of the reclassified RM9 billion was for payment for Mara students locally and overseas worth RM2 billion, he said.
On the other hand, the overspending of RM9 billion in 2018 included RM4 billion that the government had to fork out for debt commitments under off-balance sheet items, he said.
"Part of the previous government's expenditure was hidden by means of expenditure under off-balance sheet items. These loans had to be repaid by the government," he said.
"These included payments for private finance initiative which required an additional RM1.1 billion, and to service DanaInfra [Nasional Bhd] which required an additional RM2.5 billion," said Guan Eng.
The government also had to fund its commitments under the previous government without the necessary allocation in the previous budget.
"These commitments included the takeover of the EDL (Eastern Dispersal Link) in Johor worth RM1.4 billion, due to the previous administration's decision to abolish its toll in 2017.
"Various development projects were not allocated sufficient funding such as the double-tracking project under Keretapi Tanah Melayu Bhd worth RM1 billion, easy loan provision for highways amounting to RM500 million, and sewerage projects worth RM400 million.
"Other than that, the previous administration also did not provide adequate allocation for operating expenditure despite there being contractual payments for services, such as RM500 million for hospital support services, RM300 million for schools' clean-up and security contracts, and RM100 million for Royal Malaysian Air Force aircraft maintenance," he added.
"Apart from the reclassification, RM1.9 billion was allocated for transfer of surplus from the consolidated revenue account to the development fund," he added.
Meanwhile, Guan Eng said the government is able to maintain its revised deficit-to-gross domestic product ratio target of 3.7%, adding that the additional budget will not affect the ratio.
This article first appeared in The Edge Financial Daily, on April 3, 2019.
Click here for more property stories.