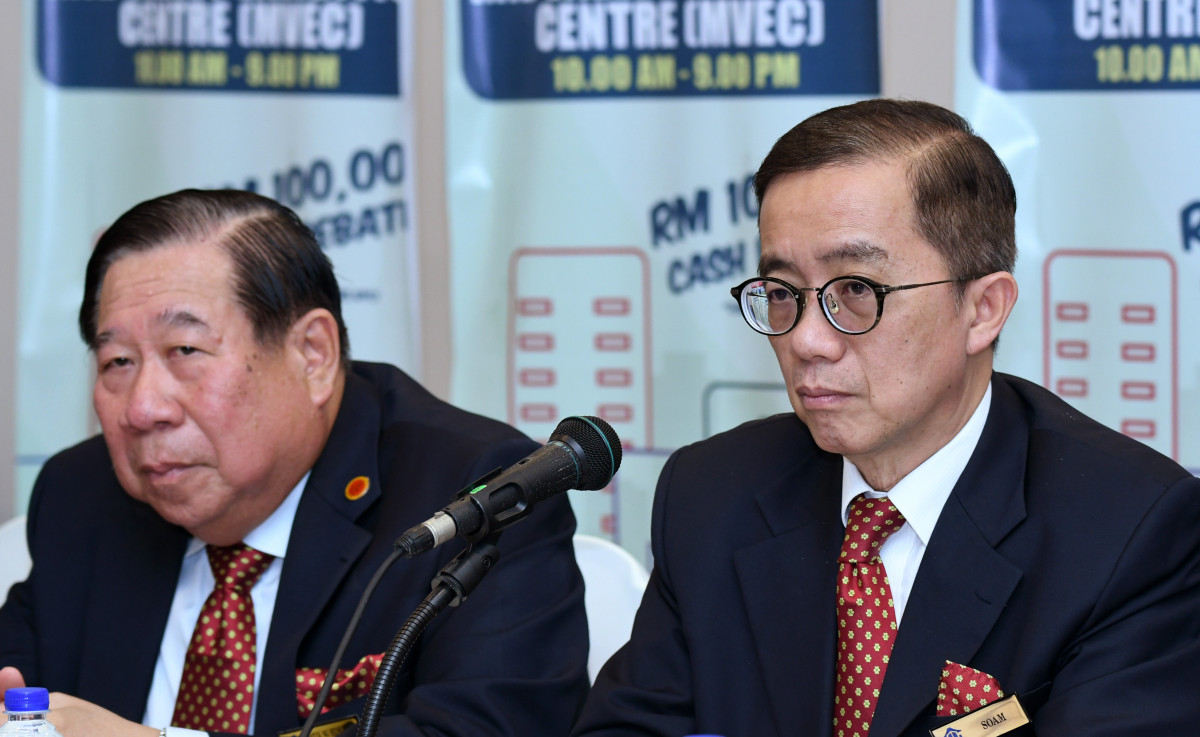 PETALING JAYA (April 16): More than 17,000 residential units with a total value of more than RM146 million will be on sale at the Klang Valley Home Ownership Campaign - Malaysia Property Expo 2019 (HOC-MAPEX) at the end of this month.
Organised by the Real Estate and Housing Developers' Association (Rehda) Malaysia, the HOC-MAPEX for the Klang Valley region will be held at the Mid Valley Exhibition Centre (MVEC) in Kuala Lumpur from April 26 to 28 (Friday-Sunday) from 10am to 9pm.
A total of 72 private developers will be showcasing their properties including S P Setia Bhd, Paramount Property, Eco World Development Group Bhd and Gamuda Land. Also participating in the event are seven financial institutions, namely CIMB Bank, Hong Leong Bank, Hong Leong Investment Bank, Maybank, Public Bank, RHB Bank and United Overseas Bank alongside seven government agencies.
MAPEX organising chairman Datuk Ng Seing Liong said in a press conference today that this is the first time that seven financial institutions will be taking part in a property expo compared to the usual one or two.
"We hope that more banks and financial providers will continue to support our endeavours going forward. This is a sold-out event as there were many property developers who approached us to have a booth at the event but we do not have the space to accommodate," said Ng.
The opening ceremony of the HOC-MAPEX 2019 will be officiated by Minister of Finance Lim Guan Eng.
Meanwhile, Real Estate and Housing Developers' Association (Rehda) Malaysia president Datuk Soam Heng Choon remains confident that the national Home Ownership Campaign (HOC), which runs from January to June this year, will achieve the sales target of RM3 billion.
Soam said registrations of projects to be under the HOC are still being carried out by property developers hence, "we are still collating the figures".
Rehda added that as of March 19, incentives for home buyers who buy properties registered under the HOC include stamp duty waiver for loan agreements for properties priced up to RM2.5 million, stamp duty waiver for Memorandum of Transfer (MoT) for properties under RM1 million and a reduction of 1% for properties priced RM 1 million to RM2.5 million to 3% from the current 4%.
HOC properties include both completed or under construction properties and are open for sale to all Malaysian home buyers including first time buyers.