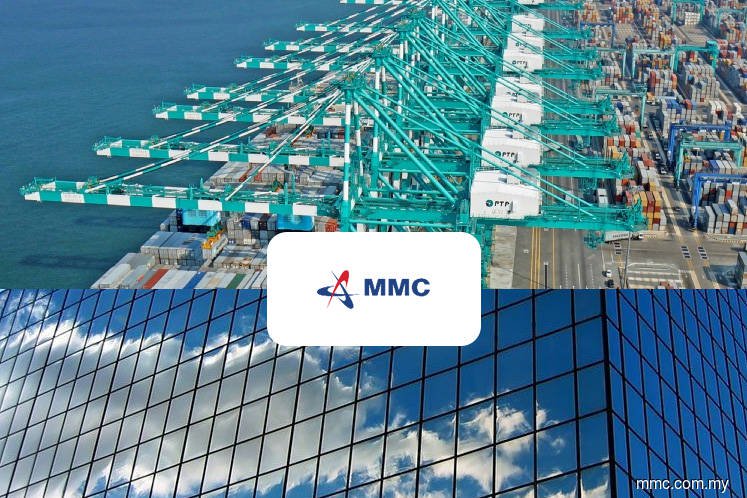 KUALA LUMPUR (April 29): MMC Corp Bhd announced today that the Borneo Highway PDP Sdn Bhd (BHP) had on April 22 received a notification from the government to terminate the project delivery partner (PDP) agreement for the Sabah portion of the Pan Borneo Highway.
BHP is 40%-owned by a joint venture between UEM Group and MMC Corp Bhd — the UEM MMC Joint Venture Sdn Bhd — which gives MMC an effective 20% stake in BHP. The remainder 60% in BHP is owned by Sabah-based Warisan Tarang Construction Sdn Bhd, which The Edge Malaysia weekly previously reported was perceived to be connected to Sabah Umno and former chief minister Tan Sri Musa Aman.
In a bourse filing, MMC said the termination is on the grounds of national interest, and will take effect five months from April 22.
"The termination is not expected to have any significant effect on the earnings of the MMC group for the financial year ending Dec 31, 2019. MMC will make further announcements if there are any material developments on the above matter," it said.
The announcement came after the works ministry affirmed last week (April 22) that it was taking over the implementation of the Sabah portion of the highway, with the Sabah Public Works Department director put in charge as the project director or "pegawai penguasa projek".
It also said the cabinet had decided to implement the project "conventionally", in line with the government's effort to optimise the cost of projects that have high financial implications for the country. The government, the ministry added, would tender out three additional work packages under the Sabah portion of the Pan Borneo Highway project "in the near future".
Earlier, on April 9, Prime Minister Tun Dr Mahathir Mohamad had said the Sabah portion of the project should come under the purview of the federal government. His announcement then had confirmed an article published by The Edge Financial Daily on March 21, citing sources, that Putrajaya would be taking over the project, via the ministry of works, in light of cost overruns under the current implementation structure.
The PDP model for the mega infrastructure project was adopted by the previous government, under which BHP was appointed in April 2016 to implement Phase 1 of the highway, which spans 700km in Sabah.
As at March 27, the Sarawak portion is currently 38% complete, with original deadline set for June 30, 2021, whereas the Sabah portion is 12% complete to-date with the deadline set for Dec 31, 2021.
MMC shares slipped 2 sen or 1.83% to close at RM1.07 today, giving it a market capitalisation of RM3.26 billion.