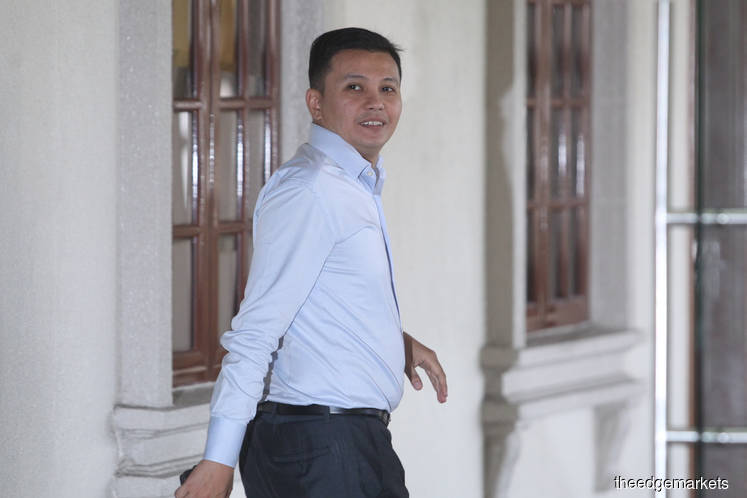 KUALA LUMPUR (May 7): The investment panel of Kumpulan Wang Persaraan (Diperbadankan) (KWAP) would have rejected the loan to 1Malaysia Development Bhd (1MDB)'s former subsidiary SRC International Sdn Bhd if it could, according to KWAP's former assistant vice president Amirul Imran Ahmad.
During cross-examination by defence lawyer Harvinderjit Singh, Amirul said he had recommended that the SRC loan be capped at RM1 billion, versus the initial requested amount of RM3.95 billion, in order to mitigate the repayment risk.
Even after capping the loan at RM1 billion, Amirul said KWAP's investment panel would have rejected the loan "if they had the choice".
However, Harvinderjit pointed out that the witness was not a part of the investment panel and therefore could not speak on its behalf, and that it was his personal opinion that the panel had no choice but to approve the loan.
Amirul agreed and added that the panel had no choice but to defer to the investment paper he prepared, which proposed the RM1 billion limit.
The witness, who was rather cheeky in his responses to Harvinderjit's line of questioning, added that he had always maintained his position that the loan should be capped at RM1 billion.
Amirul tried to explain his answer in further detail but was interrupted by Harvinderjit. The witness was visibly annoyed.
"You asked me a question but you didn't let me finish. Let me answer the question first," he said.
"It's a simple question," said Harvinderjit in response, as if implying that the witness could not comprehend his question.
Following that, Harvinderjit posed another question to Amirul, who responded: "Do you want a 'yes or no' answer?"
At one point, Harvinderjit had asked him to speak clearly into the microphone and Amirul animatedly grabbed the microphone with both hands and put it close to his mouth as he answered.
Amirul said he had later prepared another investment paper for the loan to SRC, after the latter requested that the loan amount be increased to RM2 billion.
Harvinderjit asked whether it was true that he recommended imposing additional terms on the RM2 billion loan.
"Yes, because we were asking for a government guarantee," responded Amirul.
The witness said he had proposed two options to further mitigate the repayment risk.
The first option was to grant the RM2 billion loan to SRC with a government guarantee, with the funds disbursed to 1MDB, while the second option was to disburse the money to the government and named the government as the borrower instead.