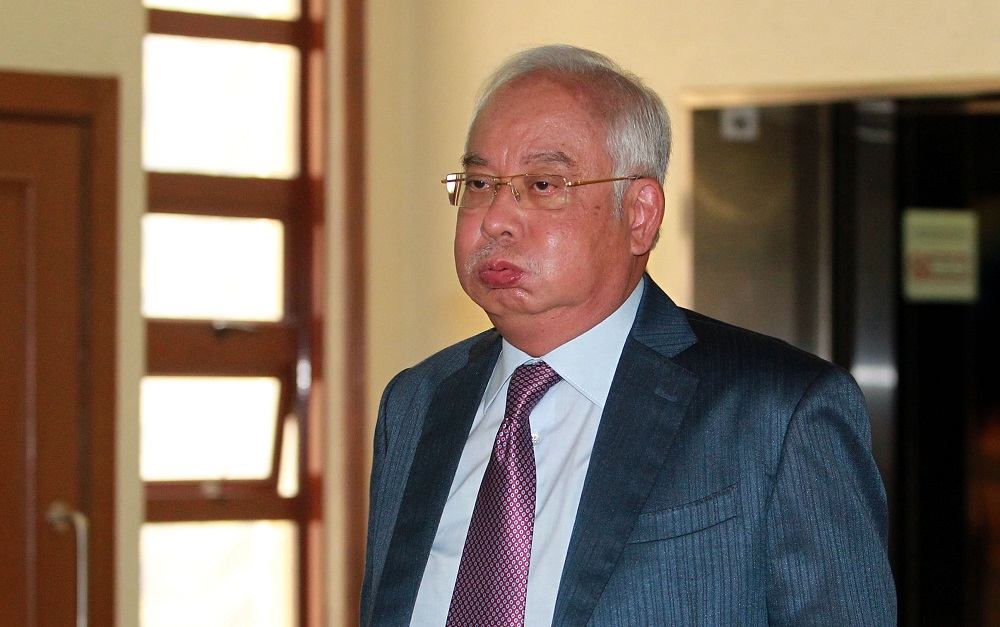 KUALA LUMPUR (May 9): Maybank KL Main branch assistant manager Halijah Abdul Wahab will today be cross-examined by Datuk Seri Najib Razak's lead counsel Tan Sri Muhammad Shafee Abdullah on the 16th day of the SRC International trial.
Halijah, the prosecution's 31st witness testified yesterday that RM27 million money from Permai Bina Raya Sdn Bhd (PBR) was transferred to Najib's AmBank 880 account on July 8, 2014.
The source of PBR's fund is from Putra Perdana Construction Sdn Bhd (PPC) where earlier PPC received RM35 million from an unknown source.
The significance of this RM27 million is with regards to the three additional charges of money laundering that is slightly separate from the seven RM42 million charges that is on trial here before Justice Mohd Nazlan Mohd Ghazali.
Najib is charged with seven counts of criminal breach of trust, money laundering and abuse of power in relation to the RM42 million which the politician allegedly received between Dec 26, 2014 and Feb 10, 2015.
On Feb 8, this year Najib, 66, was reported to be charged again in the Sessions Court here with three additional counts of money laundering involving the RM27 million that he allegedly received on July 8, 2014.
Initially the prosecution charged him at the High Court in order to have a joint trial with the present case, but later withdrawn and the former premier was charged again at the Sessions Court last Feb 8 as mentioned
It is is understood that the prosecution wants to show the overall scenario of the transactions.
However prior to this trial resuming this morning, Justice Nazlan will hear the mention of Najib and former Treasury secretary general Tan Sri Mohd Irwan Serigar Abdullah's who are jointly charged with six charges of criminal breach of trust of RM6.6 billion of government funds between Dec 16 2016 and Dec 18, 2017.

This case is aptly called the International Petroleum International Cooperation or IPIC stage.
The IPIC case was initially fixed for hearing before Justice Nazlan this July, but the judge indicated the court may allow the date be taken by the SRC case.